TUNE IN BELOW
FRIDAY, FEB. 4 @ NOON – 2 PM ET
#TRANSITEQUITYDAY
Stay tuned and bookmark this page.
We will broadcast live from the Labor Network for Sustainability YouTube Channel.
Already active on YouTube? Subscribe to our channel here and be sure to hit the bell for updates »
Show Schedule
(In Order of Scheduled Appearance)
Host: 
Bakari Height
LNS Transit Organizer
Chris Jackson
Best Friends of Low Country Transit
Nicole Wong
Dream Corps/Green for All
---
Fort Wayne Indiana Delegation
Councilwoman Sheila Curry-Campbell
Fort Wayne, Indiana, Pilgrim Baptist Church Green Committee
Callie Scipio
Apostle Dr. Frederick O. Forde
Dr. J. Pressey
Sean Johnson
---
Vera Mendoza
Ability Center

Gail Francis
RE-AMP Network

Simon Husted
Buffalo Transit Riders Union
Nancy B. Smith
Massachusetts State Conference,
NAACP Transit Environment Climate Justice Committee
Rolanda Powell
Atlanta Bicycle Coalition
Special Appearance:
Mayor Michelle Wu
City of Boston

Invest in Transit/Invest in Transit Workers
Conversation with:
Michael Leon Guerrero
Executive Director, Labor Network for Sustainability
and Transit Equity Day Co-Founder
Special Appearance:
International President John Costa
Amalgamated Transit Union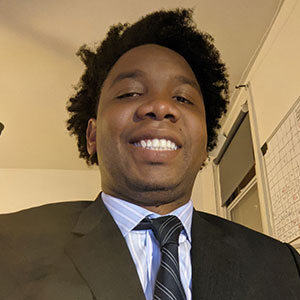 Host: Bakari Height
Transit Organizer, Labor Network for Sustainability
Bakari Height is the co-founder and president of the MARTA Army in Atlanta, Georgia, where he dedicated his work to shine a brighter light on equitable transit across such a sprawled-out Sun Belt City. His organization allows users of transit to empower themselves to better their system through clever tactical urbanism projects like adding real-time arrival info at bus stops, crowdfunding over $10,000 for trash cans at bus stops, and volunteer efforts that connect users with the transit agency during the Interstate 85 bridge collapse.
At LNS, Bakari is the organizer of Transit Equity Day and oversees LNS' participation in transit coalitions in Maryland. Bakari has a Master's in City and Regional Planning from Georgia Tech, and has also worked for various transportation organizations, such as the Georgia Department of Transportation, Atlanta BeltLine, City of Atlanta, and the Dallas Area Rapid Transit, and the Philly Transit Riders Union.
SPECIAL APPEARANCES

(In order of scheduled appearance)
Michelle Wu

Mayor
Michelle Wu is the Mayor of Boston. She is a daughter of immigrants, Boston Public Schools mom to two boys, MBTA commuter, and fierce believer that we can solve our deepest challenges through building community. As Mayor, Michelle is working in coalition to deliver bold, systemic change and make Boston a city for everyone.
Mayor Wu has been a voice for accessibility, transparency, and community engagement in city leadership. First elected to the Boston City Council in November 2013 at the age of 28, Wu is the first Asian-American woman to serve on the Council. In January 2016, she was elected President of the City Council by her colleagues in a unanimous vote, becoming the first woman of color to serve as Council President.
As a Councilor, Mayor Wu was the lead sponsor of Boston's Paid Parental Leave ordinance and Healthcare Equity ordinance prohibiting discrimination based on gender identity — both of which passed unanimously through the Council and were signed into law by former Mayor Martin J. Walsh. She also authored Boston's Communications Access ordinance, which guarantees translation, interpretation and assistive technology for access to City services regardless of English language proficiency or communications disability.
Wu got her start in City Hall working for Mayor Thomas M. Menino as a Rappaport Fellow in Law and Public Policy, where she created the city's first guide to the restaurant permitting process from start to finish, and was also a driving force to launch Boston's food truck program. She later served as statewide Constituency Director in the U.S. Senate campaign of her former law professor, Elizabeth Warren.
As a former restaurant owner, legal services attorney, and legal guardian of her younger sister, Wu understands firsthand the barriers that families and communities face.  She has a background in community advocacy, having worked at the WilmerHale Legal Services Center in Jamaica Plain, providing legal advice to low-income small business owners, as well as at the Medical-Legal Partnership at Boston Medical Center on immigration law cases for survivors of domestic violence.
In 2016, Councilor Wu was honored as one of Ten Outstanding Young Leaders by the Greater Boston Chamber of Commerce and as part of Marie Claire magazine's New Guard: The 50 Most Influential Women in America.
Mayor Wu graduated from Harvard College and Harvard Law School. She is fluent in Mandarin and Spanish, and lives in Roslindale with her husband Conor and her sons Blaise and Cass.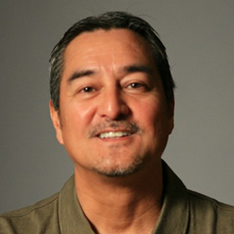 Michael Leon Guerrero
Executive Director, Transit Equity Day Co-Founder
Labor Network for Sustainability

Michael Leon Guerrero has served as Executive Director of the Labor Network for Sustainability since 2016 after serving as the National Coordinator of the Climate Justice Alliance. Michael co-founded and served as the National Coordinator of the Grassroots Global Justice Alliance from 2004-2012, playing a leadership role in organizing the World and US Social Forums.
Bringing more than 30 years of community organizing and alliance building experience to LNS, Michael served as a field organizer and Executive Director at SouthWest Organizing Project (SWOP) for 17 years, leading successful environmental and economic justice campaigns. He helped strengthen environmental policy and enforcement in low-income Chicano communities.
A Chamorro and Filipino, Michael also served as Executive Director of UNITY, an alliance of national alliances organizing in different sectors of working-class communities of color in the U.S.
Michael serves on the board of directors of the SWOP Action Fund and is a former board director of Jobs with Justice and of Greenpeace, Inc.
As Executive Director of LNS, in 2018, Michael was approached by leaders of the Amalgamated Transit Union to partner and form a network of grassroots activists and organizers to declare transit equity as a civil right on Feb. 4, Rosa Parks' birthday. Under Michael's leadership, Transit Equity Day is an annual day of action, earning the attention of local and federal officials and a growing number of organizers throughout the U.S.
At LNS, Bakari is the organizer of Transit Equity Day and oversees LNS' participation in transit coalitions in Maryland. Bakari has a Master's in City and Regional Planning from Georgia Tech, and has also worked for various transportation organizations, such as the Georgia Department of Transportation, Atlanta BeltLine, City of Atlanta, and the Dallas Area Rapid Transit, and the Philly Transit Riders Union.
John A. Costa

International President
Amalgamated Transit Union
John A. Costa was elected International President of the Amalgamated Transit Union, September 26, 2019, at ATU's 59th International Convention in Las Vegas, Nevada. Costa was elected as International President by the ATU General Executive Board in May 2019 after the untimely and tragic death of ATU International President Larry Hanley.
Costa had served as an International Vice President since being elected at ATU's 56th International Convention in Orlando, FL in 2010.  Previously he was Chair of the ATU New Jersey State Council from 2008-2010.
Known for his tough bargaining style, Costa has negotiated groundbreaking contract agreements for countless ATU Locals across the United States.
A native of Newark, NJ, Costa launched his career in organized labor at NJ Transit in 1981, joining ATU Local 819 in Newark, NJ. In 2001, after serving his Local in various capacities, he was elected President – a position he held for three consecutive terms before moving on to become Chair of the ATU New Jersey State Council and then ultimately ATU International Vice President.
Costa also previously served as Vice President of the Executive Board of the New Jersey AFL-CIO and Vice President of the Essex-West Hudson Labor Council. He resides in Monmouth County, NJ, with his wife and has two daughters and two grandchildren.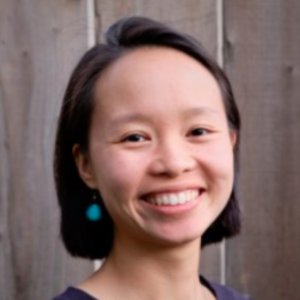 Nicole Wong

Dream Corps/Green For All
Nicole Wong is the Community Partnerships Manager with Green For All, a program of the national social justice nonprofit Dream Corps. Previously, she worked as a Campaign Manager focused on advancing the adoption of cleaner and more equitable transportation options in disproportionately impacted communities. She is an active transit rider based in Oakland, California. Councilwoman Sheila Curry-Campbell

Fort Wayne, Indiana, Pilgrim Baptist Church Green Committee
Sheila is a native of Fort Wayne and very active in the community serving as the 1st District County Councilwoman with the responsibility of establishing an annual budget for County Government. Sheila is a member of the Centering Equity in the Sustainable Building Sector leadership team. Most recently Sheila has served as Treasurer and the past President NAACP Fort Wayne/Allen County Branch/ Before becoming President Sheila has served on many committees in leadership roles like the Environmental Justice Chair.
Callie Scipio

Callie Scipio is currently Executive Office Administrator of The Fort Wayne Urban League and Co-Leader of Education Equity working group of the Midwest Building Decarbonization Coalition. She is an activist and firm believer of equity in all forms.
Apostle Dr. Frederick O. Forde

Founder, President, TV Producer of Point To Christ Kingdom Ministries,  Inc.  Resident of Fort Wayne, Indiana. Mentor to ChangeMakers, Fort Wayne.  Member of Poor People's Campaign, Indiana and National, Midwest Builders Decarbonization Coalition, Transit Equity Team, and Civil Rights.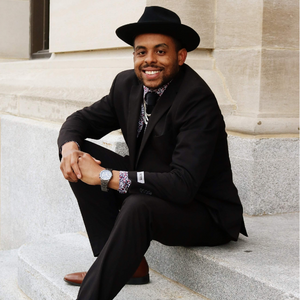 Sean Johnson

Sean Johnson is activist who got his start during the Protest following the death of Goerge Floyd. Former Board Member of Allen County Park/Rec. Leadership Team Member of BLM Seacoast. Founder/CEO C.H.A.N.G.E. Non Profit Organization. He hopes to bring CHANGE through political education.
Gail Francis

Strategic Director, RE-AMP 
Gail is the Strategic Director of the RE-AMP Network, which connects more than 130 member organizations in a shared goal of equitably eliminating greenhouse gases in the Midwest by 2050. Prior to coming to RE-AMP, she founded the Labor in the New Energy Economy program at the Center on Wisconsin Strategy, and previously worked as a labor and community organizer. Before gaining access to the transformative power of the labor movement, she worked in kitchens, group homes, and in an auto parts factory. She holds a Masters of Science in Systems Thinking in Practice, and developed the RE-AMP Systems Thinking Academy to bring systems theory into advocacy.  She is also the author of Bliss(ters): How I Walked from Mexico to Canada One Summer.
Vera Mendoza

Ability Center
Veralucia Mendoza is the Ability Center's Disability Rights Advocate focusing on Housing and Transportation. She comes to us as an experienced community organizer and advocate having worked on issues including racial justice, immigration rights, education reform, LGBTQ+ protections, and healthcare access. Vera is a facilitator of Community Advocates for Transportation Rights (CATR), a grassroots organizing effort led by people with disabilities to increase transit access, equity, and funding in Northwest Ohio. Simon Husted

Buffalo Transit Riders Union

Simon Husted is a passionate member of Buffalo Transit Riders United, a group formed in 2016 to elevate the visibility and voices of bus riders across the metro. Simon is a long time bus rider and has observed how lack of public transportation intersects with a wide range of other matters. BTRU, as well as a wide spectrum of other local organizations, have been calling on the city to start a scalable snow removal sidewalk program for years. This year, Transit Equity Day has spun into a week long of community snow shoveling titled Shoveling for Transit Equity Week.
Nancy B. Smith

Massachusetts State Conference, NAACP Transit Environment Climate Justice Committee
Nancy B. Smith, Program Manager, Boston Mayor's Office of Emergency Management. Nancy was responsible for developing community relationships in support of emergency preparedness and community resilience in close coordination with other Public Health Departments and Boston Emergency Management Services (BEMS).  She is currently working on several special programming exploring (rising tides and heat island) Climate Change Adaption for the City of Boston.  She is a lifetime member of Black Emergency Managers Association International, and member of Team Rubicon.  Ms. Smith is a member of 2020 NAACP Transit Environment Climate Justice Committee. Nancy is currently a general member of National Low-Income Housing Coalition, USO, Commuters Rail Community Coalition, T-Riders Union and Black Boston COVID 19 Coalition.
Rolanda Powell

Atlanta Bicycle Coalition

Rolanda Powell is knowledgeable about transportation and mobility. She is knowledgeable about policy and infrastructure advocacy. As an advocate and community leader, she is familiar with Atlanta's local political landscape, government, and other civic entities. Rolanda is someone who recognizes and understands Atlanta's history — especially, its racial disparities.