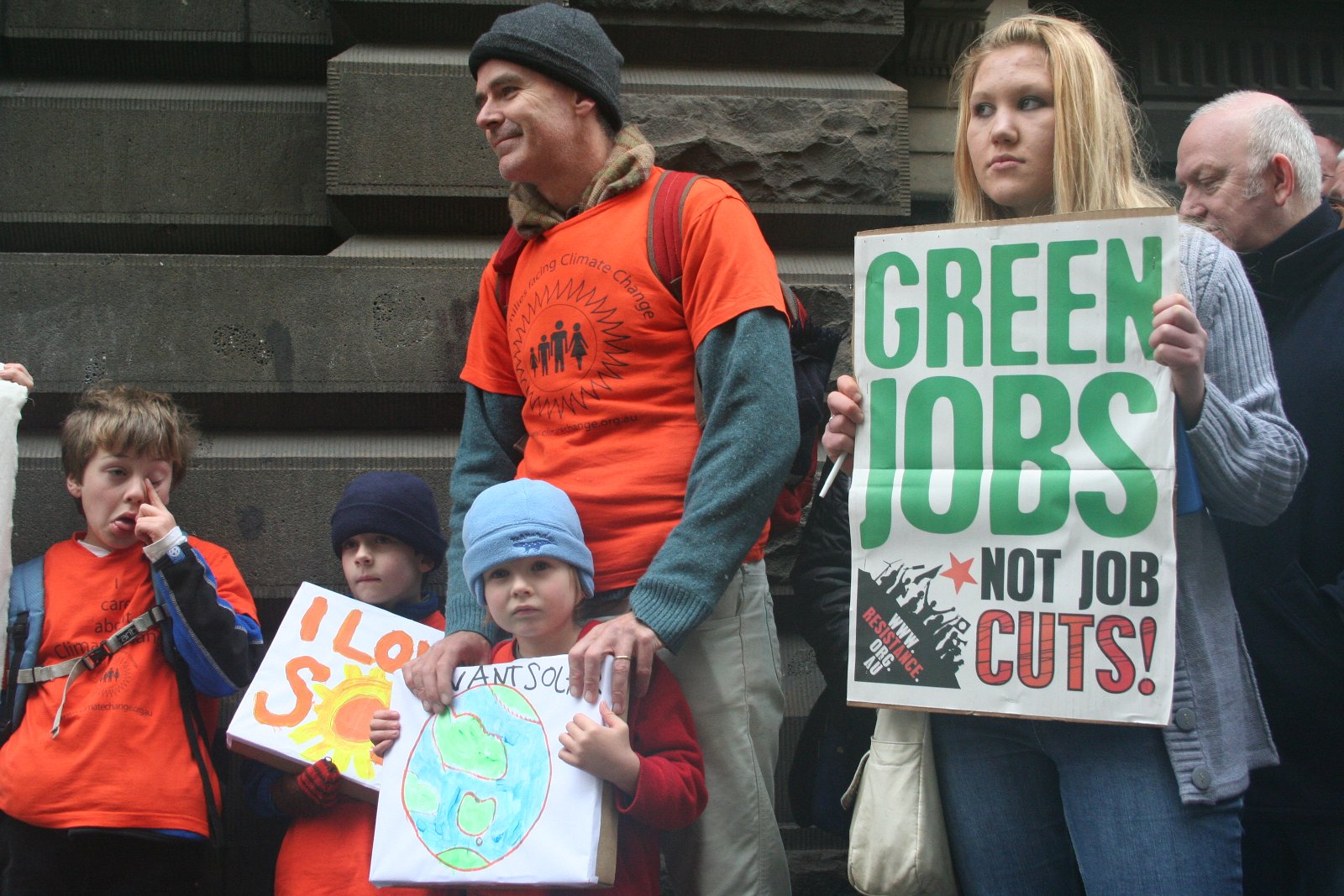 Young Voices for a Sustainable Future
"I think there's a huge opportunity there to form coalitions and use our labor power to take labor action and really push for things that seem to be immediately doable, like divesting from fossil fuels, like ending relationships with massive polluters, changes to travel policies, a whole range of things. […] Absolutely, I think our union should be using our labor power, especially as we go into contract negotiations next year, to get some wins on the climate." – YWLP Interviewee 
Why a Young Worker Listening Project?
Young workers have never known a world without climate catastrophe. We can't imagine any issue, whether it's job security, equity, or safety in the workplace, that doesn't intersect directly with the climate crisis. So much of what we do today in our many industries must change, which means we need a just transition for all in the process. Young people are now largely pro-union, and they want the labor movement to be a mechanism for enacting major economic and environmental change. Our sense of urgency comes from first-hand experience, and it's telling us that the new labor-climate movement will be built by young workers!
Where We Are Today
In the last year, Labor Network for Sustainability has been organizing the Young Worker Listening Project, collecting almost 400 surveys and conducting 70 in-depth interviews with young workers (ages 18-35) across economic sectors who have been mobilizing their co-workers, pushing their union locals, and showing up in their communities to take action at the intersection of workers' rights and the climate crisis. Every young worker we've spoken to has affirmed our belief that there is a real need for more spaces where folks can share strategies and experiences across industries and grapple with how to start difficult conversations around climate change within their unions.
Where We Are Going
For LNS's inaugural Young Worker Convergence in 2022, we brought together nearly 100 young workers from 23 states (as well as DC and Canada) and more than 50 different worker and environmental organizations. They gathered to participate in workshops, to hear from our union comrades who have successfully built labor power in service of climate justice, to share strategies across states and sectors, and to build a collective vision for a climate justice movement led by and for workers. 
We know that there are thousands of other young workers who could not make it to the convergence who are ready to join us in building a stronger labor-climate movement, which is why we're planning a multimedia zine project to commemorate the conference as well as provide a resource for other workers who want to fight for climate justice! Stay tuned for photos, facilitation materials, and other reflections from the Young Worker Convergence on Climate! 
Commemorate this historical event by submitting your multimedia content to The Zine!
Get Involved!
If you want to share your thoughts and experiences at the intersection of your work, unions, and climate change, please take this 5-minute survey.
Share this announcement with other young workers in your organization or networks!
About Us
Founded by lifelong trade unionist and environmental justice advocate Joe Uehlein and other co-founders, the Labor Network for Sustainability will lift up the unique perspectives of young workers through its Young Worker Listening Project. Also with the leadership of Executive Director Michael Leon Guerrero, an environmental justice organizer of more than 30 years, many national and local unions participate in LNS activities, such as the American Federation of Teachers, Association of Flight Attendants-CWA, Service Employees International Union, Amalgamated Transit Union, and many others.  
Young workers have never known a world without climate catastrophe and the debates that come along with it. That's where we come in. We want to ensure our voices get heard in the labor and climate space.
We have started by sending out this survey with the goal of creating a pipeline to identify & build leadership among young workers in the labor and climate movements. We would love to have your participation in this project as the role you play in this movement is key to amplifying the voices of young workers.
Organizing Committee
Teresa Marie Oller,

American Postal Workers Union, Portland, Oregon

Travis Epes,

American Postal Workers Union, Portland, Oregon
Crystal Herrera, International Brotherhood of Electrical Workers Local 11
Celina Barron, International Brotherhood of Electrical Workers Local 11
Ryan Pollock, International Brotherhood of Electrical Workers Local 520
Valerie Lechene, Architecture Lobby

Amy Calendrella, International Union of Operating Engineers
Maria Brescia-Weiler, Labor Network for Sustainability
Leo Blain, Labor Network for Sustainability
Young Worker Project Organizer: Joshua Dedmond, Labor Network for Sustainability