Dr. Elaine Bernard
Board Member, Cambridge, MA.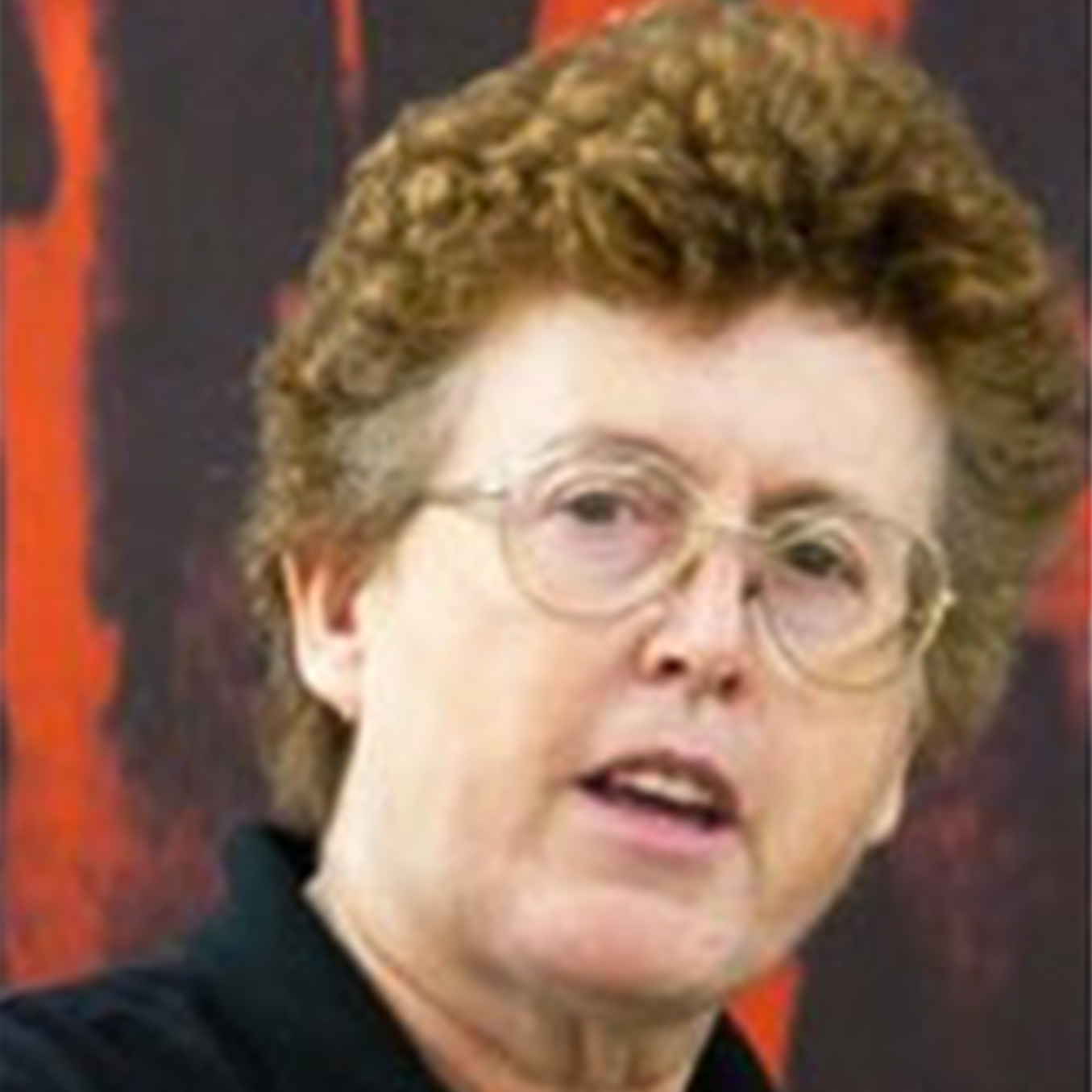 Dr. Elaine Bernard serves as the Executive Director, Labor and Worklife Program at Harvard University. She has a BA from the University of Alberta, a MA from the University of British Columbia and a Ph.D. from Simon Fraser University. Bernard has conducted courses on a wide variety of topics for unions, community groups, universities and government departments. Her current research and teaching interests are in the areas of international comparative labor movements and the role of unions in promoting civil society, democracy and economic growth. Some of her more recent talks and publications include: "The Changing Workplace and Building A Union's Organizational Capacity," "Organizing in a Cold Climate," "How to Get Momentum to Change the Structure," "Why Unions Matter," "Labor Rights as Human Rights," "Why Health Care Should Not Be a Business," "Social Unionism: Labor as a Political Force," "Public Sector Workers and the Creation of Public Value," and "The Way to the Future: Setting a Social Agenda for Labor."
Barbara Byrd
Board Treasurer and Chairperson of Compensation Committee, Portland, OR.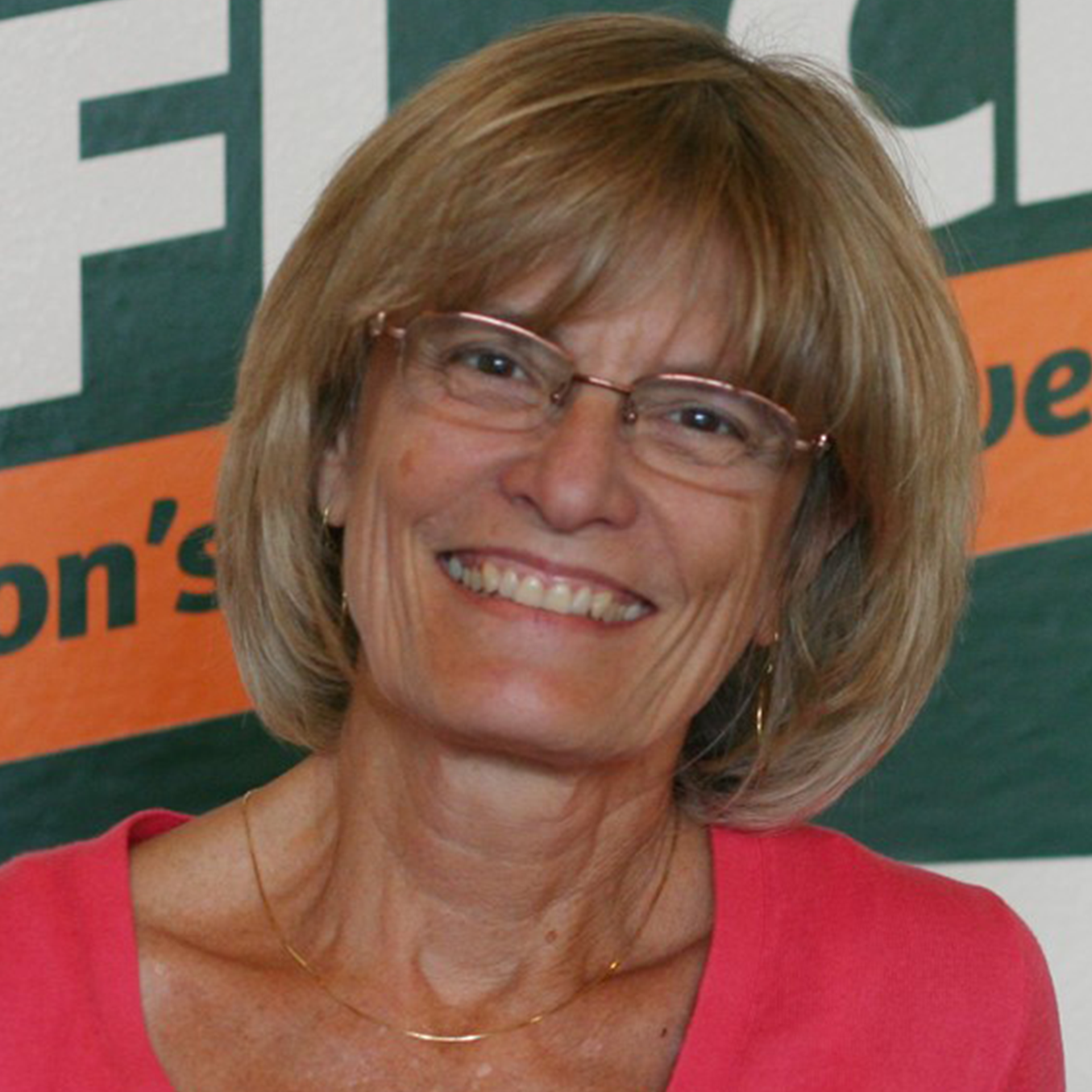 Barbara Byrd is the Secretary-Treasurer of the Oregon AFL-CIO and a member of United Academics of the University of Oregon, AAUP/AFT #3209. Her AFL-CIO responsibilities include overseeing economic development, workforce training and green jobs/climate change issues. She coordinates the activities of the Oregon Apollo Alliance, which is housed at the Oregon AFL-CIO, and serves on the Advisory Committee for the BlueGreen Alliance's National Network. Barbara also teaches in the AFL-CIO's Leadership Institute. She worked with community groups and unions to help craft a Community Workforce Agreement for the City of Portland's pilot residential weatherization program, Clean Energy Works, and she helped to organize a Western regional labor group, including heads of the labor federations from the Western US and British Columbia, to push labor's agenda with the Western Climate Initiative. In December, 2010, Barbara attended the United Nations Climate Change Convention in Copenhagen, Denmark as part of the official US labor delegation. Barbara also serves as a faculty member of the Labor Education and Research Center (LERC) at the University of Oregon in Portland, where she teaches workshops and classes for union activists and leaders, including grievance handling, leadership skills, and internal organizing. She also oversees LERC's green jobs and climate change work. Barbara has a Masters Degree in Labor Studies and a Ph.D. in Adult Education.
Sarita Gupta
Executive Director of Jobs With Justice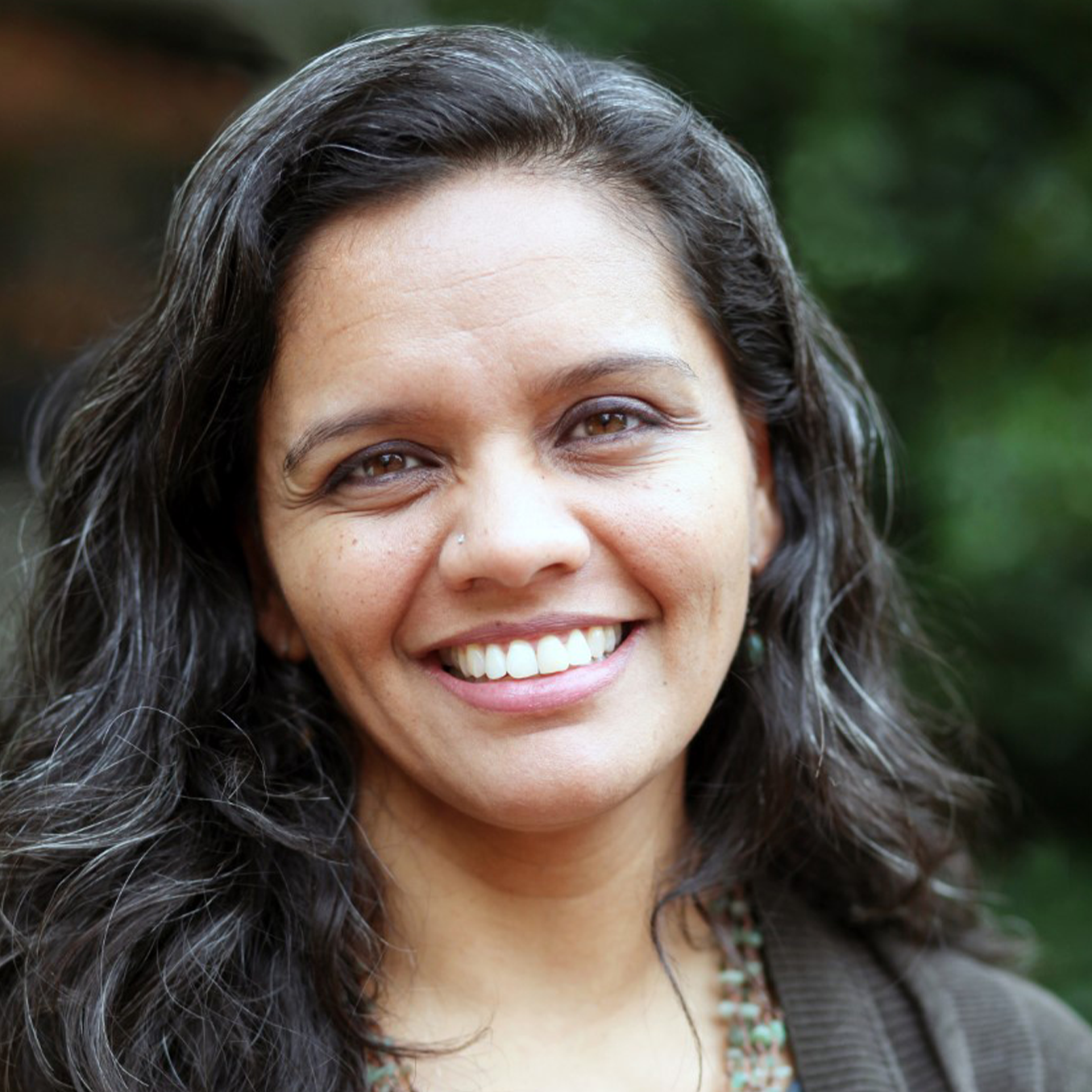 Sarita Gupta is a nationally recognized expert on the economic and political issues affecting working people, particularly low-wage workers, and is a key leader and strategist in the progressive movement. Throughout her 20-year career, she has worked at the intersection of workers' rights, immigrants' rights, global justice, racial justice, and women's rights issues. She was named one of the 19 Young Activists Changing America by Bill Moyers and has appeared in The Wall Street Journal, Bloomberg, Politico, and The Hill, and on MSNBC and Al Jazeera America. She writes regularly for The Huffington Post, The Hill, and Bill Moyers. Under Sarita's direction, Jobs With Justice is leading the fight for workers' rights and an economy that benefits everyone by anchoring strategic campaigns and shaping the public discourse to build power for working people.  Sarita began as a community activist and grassroots organizer, playing an integral role in the student movement as the elected president of the United States Student Association.  She has since held several leadership positions at Chicago Jobs With Justice and national Jobs With Justice, becoming executive director in 2007. Sarita also serves as co-director of Caring Across Generations. She serves on the boards of directors for the International Labor Rights Forum and the Institute for Policy Studies and on the Discount Foundation Board of Trustees.  She is a Prime Movers Fellow as well as a graduate of the Rockwood Leadership Training Program, and is a recipient of the National Priority Project's Democracy Champion Award and Corporate Ethics International's BENNY Award. Born in the United Kingdom and raised in Rochester, NY, Sarita currently lives in Silver Spring, MD with her husband and daughter.
John Harrity
Board Member, East Hartland, CT.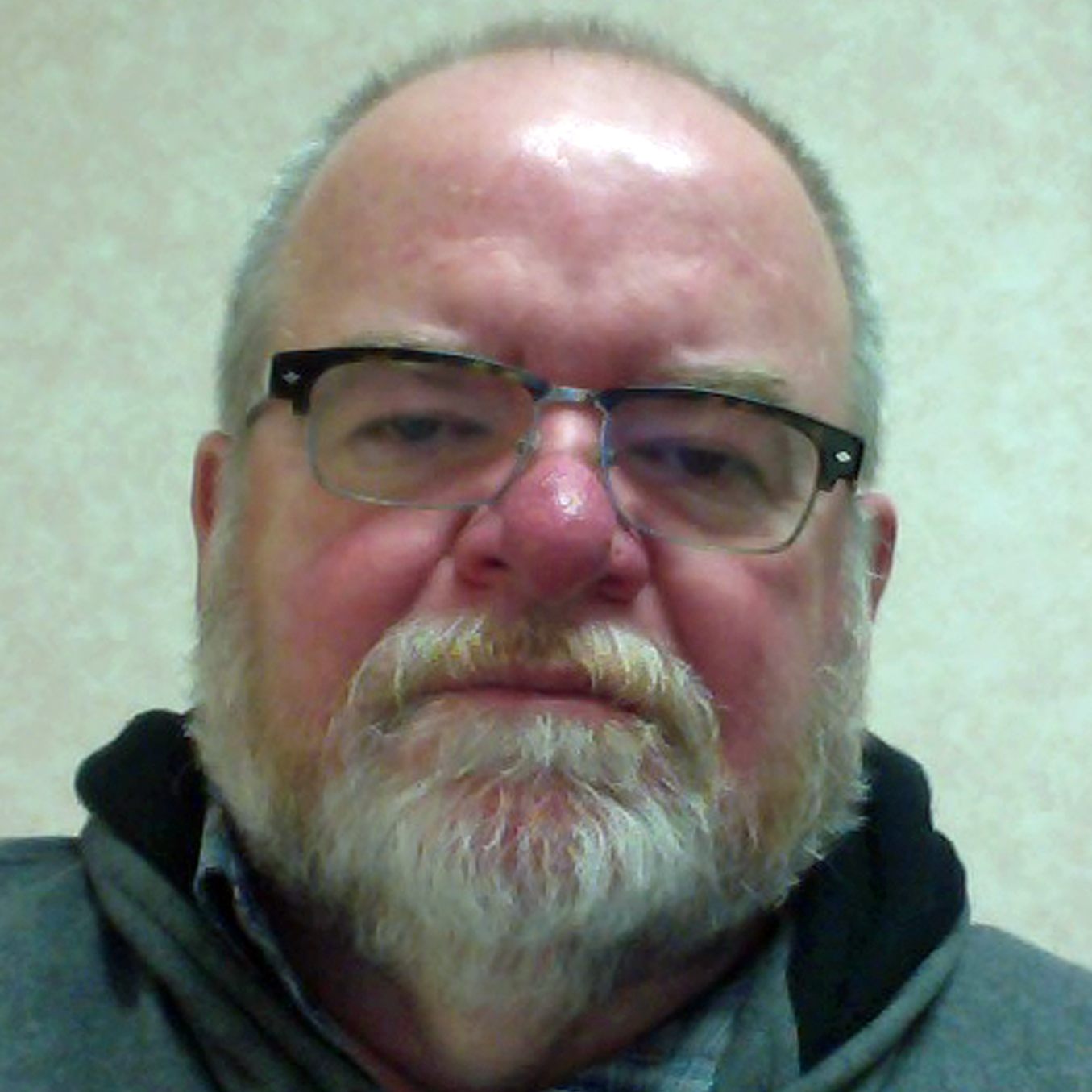 John serves as Chair and is a founding member of the Board of the Connecticut Roundtable on Climate & Jobs, a statewide coalition with a major impact on Connecticut's response to climate change. John also serves on the Board of the Connecticut Green Bank, a quasi-public agency that in 5 years has leveraged $1 billion in private/public investments in CT renewables, creating 13,000+ jobs. John was also a founding member and vice chair of the CT Fuel Cell and Hydrogen Coalition, a fuel cell industry group. John just retired from 38 years of active involvement in the International Association of Machinists Union (IAM), including 32 years on staff as an organizer, communications director, legislative coordinator and business rep. John is a recipient of the IAM's Bob Kalasky Outstanding Achievements Award for communications. John served as President of the CT State Council of Machinists from 2012 to 2018. He also represented CT labor on the CT Employment and Training Commission and the Manufacturing Innovation Fund Advisory Board. John has a BA from the University of Connecticut and an MA from the University of Massachusetts in Labor Studies. He started as a Vertical Turret Lathe operator at Pratt & Whitney in 1979.
Lisa Hoyos
Board Secretary and Secretary of Compensation Committee, San Francisco, CA.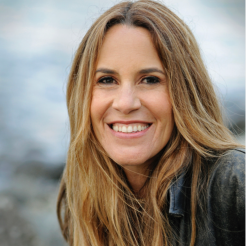 Lisa Hoyos is the Director and the Co-Founder of Climate Parents. Lisa She has been a campaigner in the labor and environmental movements for over twenty years, most recently serving as the CA Director of the BlueGreen Alliance. She has worked for the national AFL-CIO as a California Senior Field Representative, as the Political Director of the South Bay Labor Council, and as an organizer of Latino immigrant workers with SEIU's Justice for Janitors.
She served, under state Senator Tom Hayden, as an analyst to the CA Senate Natural Resources Committee and has worked with environmental organizations including Greenpeace and the Environmental Project on Central America. In addition to her many years of US-based work, Lisa worked for two years leading a globalization project with the Congress of South African Trade Unions in Johannesburg and has coordinated the prominent global fair trade network "Our World Is Not For Sale."  Lisa serves or has served on boards of organizations including the California Fair Trade Coalition, Working Partnerships USA, United for a Fair Economy and the Silicon Valley Toxics Coalition. Lisa is fluent in Spanish. She lives in San Francisco with her husband and their two joy inducing young boys.
Jeffrey G. Johnson
President, Washington State Labor Council, AFL-CIO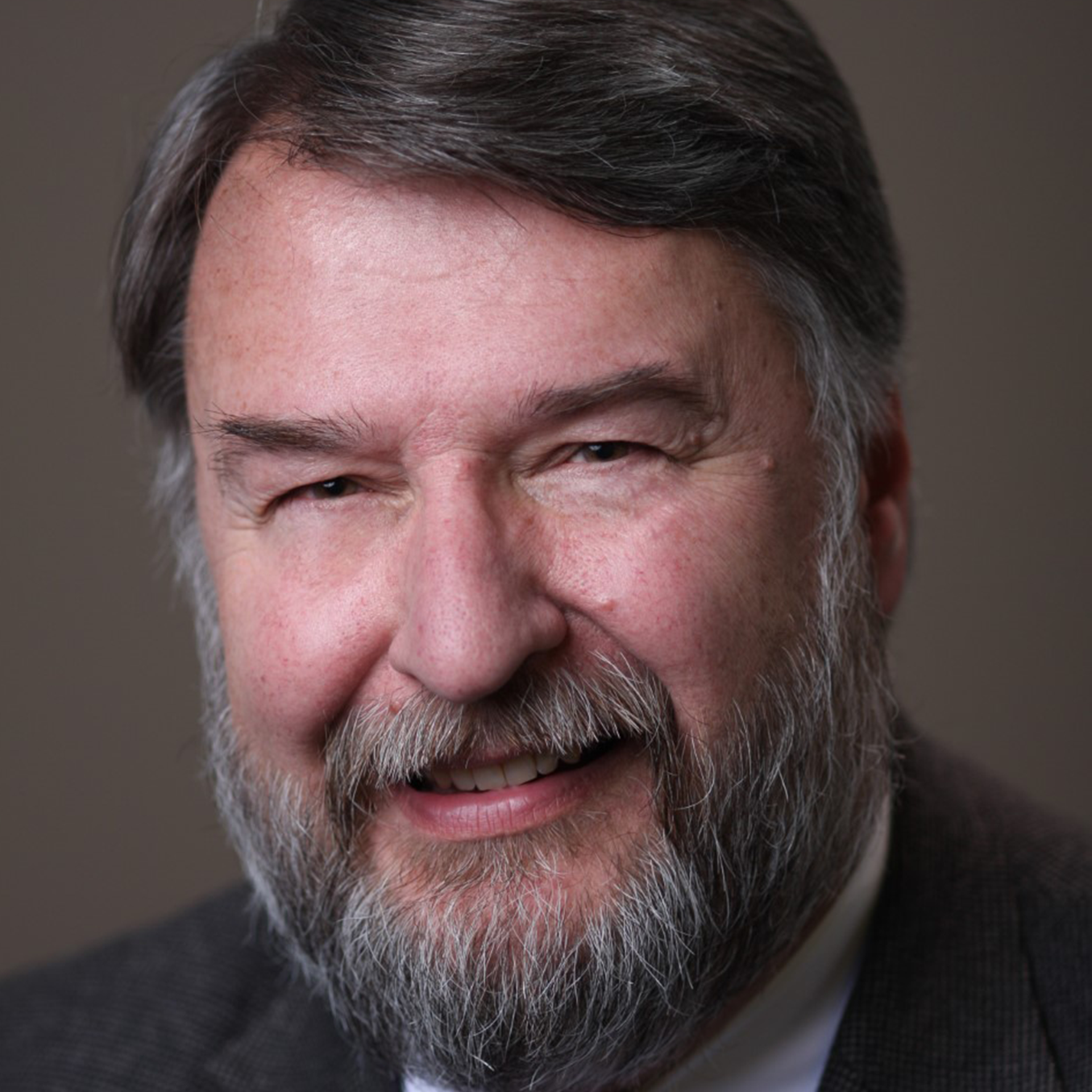 Jeff Johnson was elected President of the Washington State Labor Council, AFL-CIO, in December 2010 and was sworn into office on Jan. 5, 2011. Prior to that, since joining the WSLC staff in 1986, Jeff had served as special assistant to the president, lead lobbyist, research and organizing director, and as shop steward for his staff unit, which is part of Office and Professional Employees International Union Local 8.
Jeff's work at the Washington State Labor Council has focused on legislation that improves the lives of working people through increasing collective bargaining and organizing rights; economic justice and anti-poverty measures; strengthening our workers' compensation, unemployment insurance and employment standards; improving our health care system; and protecting the rights of farm workers and immigrant workers. He has represented labor on a number of committees, both internal (WSLC Diversity Committee; Workers' Comp. Labor Caucus; UI Labor Caucus; Affordable Housing and Homeless Task Force) and external (Workers' Compensation Advisory Committee, State Board for Community and Technical Colleges; Governor's Council of Economic Advisors; Washington Aerospace Partnership; Workforce Training and Education Coordinating Board).
Jennifer Krill
Board Member, Washington DC and San Francisco, CA.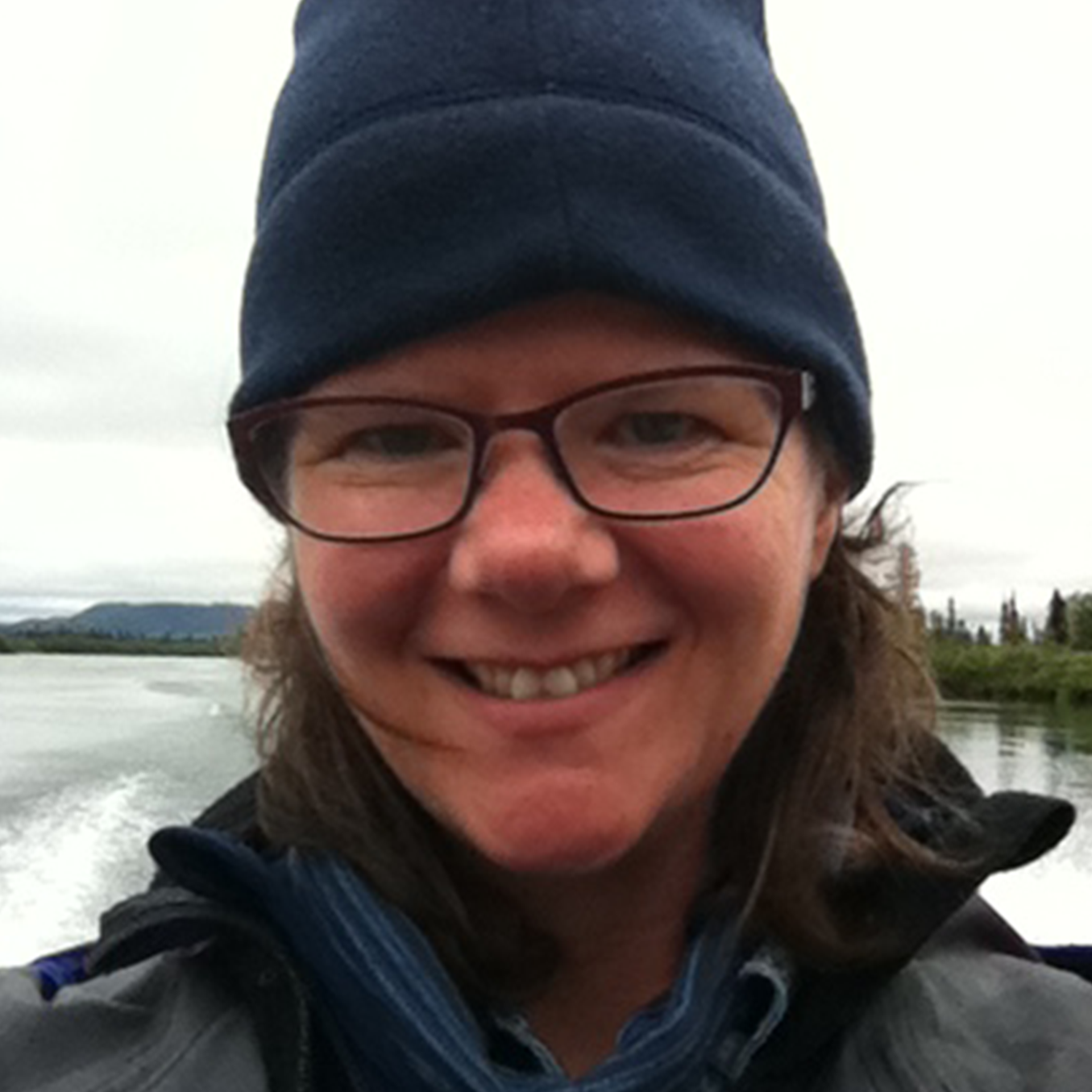 Jennifer Krill serves as the Executive Director of EARTHWORKS based in Washington, DC. Extracting social and environmental justice from corporate boardrooms since 1995, Jennifer Krill joined EARTHWORKS in January 2010, where she supports the organization's national and international programs on mining and fossil fuel extraction. Prior to EARTHWORKS, Jennifer directed campaigns at Rainforest Action Network (RAN), where she helped negotiate a landmark policy from Boise Cascade to protect old growth forests, managed RAN's program to convince Japanese paper companies to stop buying old growth pulp from Tasmania, led the grassroots organizing campaign resulting in Home Depot ending its purchases of endangered wood products, directed the successful campaign to jump-start Ford Motor Company, co-designed RAN's innovative effort to spur the nation's largest banks to stop financing climate change-causing industries, and helped found RAN's ambitious Rainforest Agribusiness Campaign working to get big agribusiness out of rainforest regions. Jennifer currently serves on the board of Plug-in America, the Advisory Council of the Business Ethics Network and is a former board member of Dogwood Alliance. She holds a B.A. and a B.L.A. from Ball State University.
Bob Massie
Board Member, Somerville MA.
Bob Massie is the President and CEO of the New Economics Institute. An ordained Episcopal minister, he received his B.A. from Princeton University, M.A. from Yale Divinity School, and doctorate from Harvard Business School. From 1989 to 1996 he taught at Harvard Divinity School, where he served as the director of the Project on Business, Values, and the Economy. His 1998 book, Loosing the Bonds: The United States and South Africa in the Apartheid Years, won the Lionel Gelber prize for the best book on international relations in the world. He was the Democratic nominee for lieutenant governor of Massachusetts in 1994 and a candidate for the United States Senate in 2011. During his career he has created or led three ground-breaking sustainability organizations, serving as the president of Ceres (the largest coalition of investors and environmental groups in the United States), the co-founder and first chair of the Global Reporting Initiative, and the initiator of the Investor Network on Climate Risk, which currently has over 100 members with combined assets of over $10 trillion. His autobiography, A Song in the Night: A Memoir of Resilience, has just been published by Nan A. Talese/Doubleday.
Carla Lipsig-Mummé
Board Member, Toronto, Ontario, CA.
Carla Lipsig-Mummé serves as Professor of Work and Labour Studies in the Department of Social Science at York University. She is Principal Investigator of the Tri-Agency research project What do we know? What do we need to know?, and Principal Investigator of the CURA research program, Work in a Warming World. Author of more than 200 academic works in English and French, her work has appeared in the EU, South Africa, Australia, Canada, the US, New Zealand, France and Russia. Her current research focuses on factoring work and employment into the struggle to respond to climate change, the future of work in developed societies, trade unions in a globalizing era, regulating professions and emerging labour relations regimes. A social scientist who began her working life as a trade union organizer, Professor Lipsig-Mummé holds a She holds a BA from Brandeis University, and MA from Boston University (?) and a PhD from the University of Montréal. She was Founding Director of York University's Centre for Research on Work and Society (1990-2001) and Monash University's WAGE. She has held professorships at York University, Université Laval, Monash University and Deakin University, and visiting professorships at the University of Warwick, Melbourne University and RMIT.  She now holds an Honorary Professorship in political and social inquiry from Monash University and is a member of the Graduate Faculty of the University of Toronto. Her research is used for workplace and union education in a number of countries. A frequent commentator in the media, she was named to Canadian Who's Who in 1990.
Ananda Lee Tan
Board Member, Berkeley, CA. Ananda Lee Tan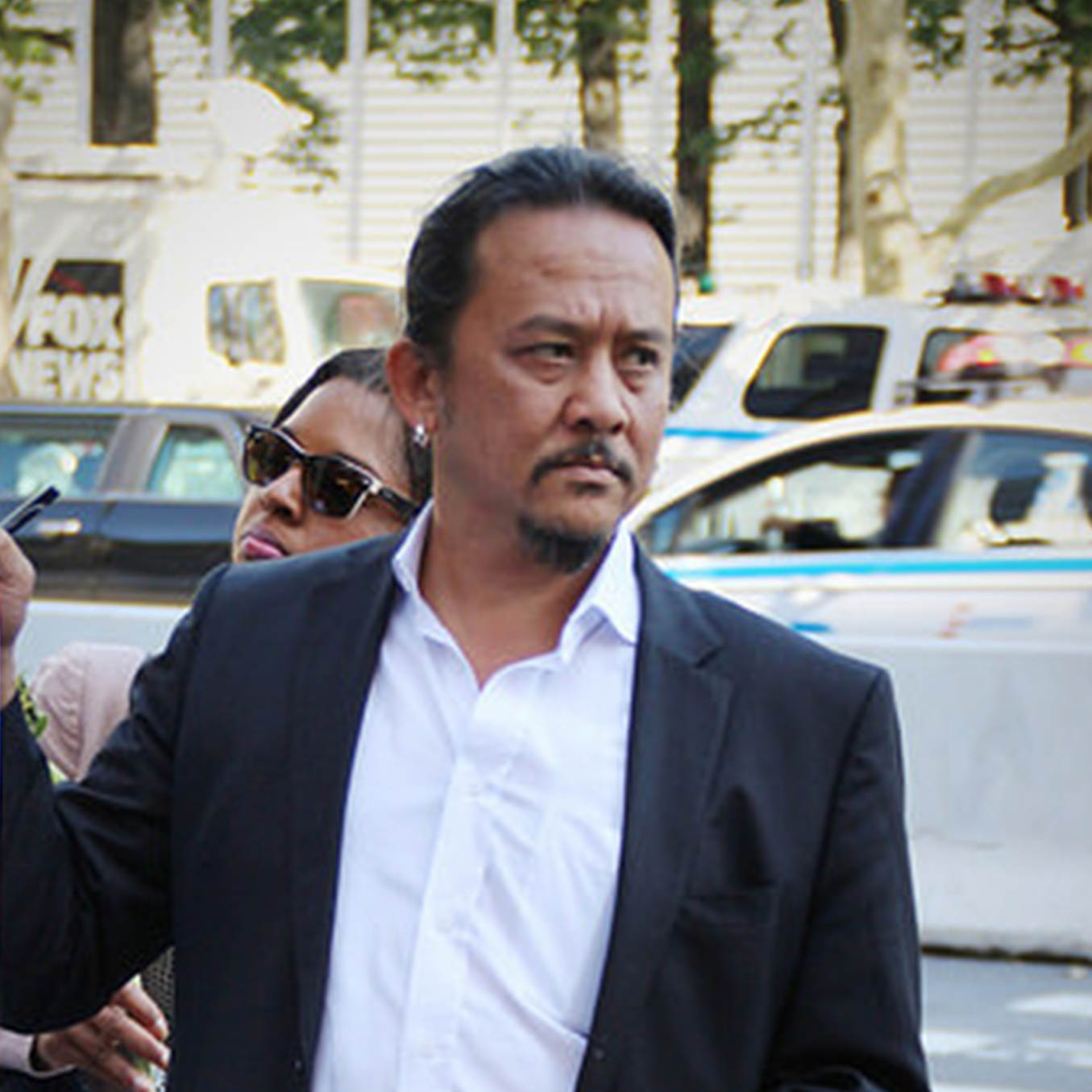 Ananda Lee Tan is the U.S. and Canada Coordinator for the Global Alliance for Incinerator Alternatives "" an international network of community-based groups organizing against polluting industries such as incinerators and landfills, in favor of zero waste and clean energy jobs for communities. Over the last twenty-five years, Ananda has worked on labor justice, environmental justice, anti-war, trade justice, climate change, sustainable forestry and agriculture campaigns around the world. Ananda has served on Boards of the Canadian Labor Environmental Alliance Society, Energy Action Coalition and the Forest Stewardship Council. He is currently active in the Rising Tide North America Network, the Ruckus Society and the Movement Generation Trainers Network. In recent years, Ananda has helped convene a national Climate Justice Alliance for social, economic and environmental justice groups with the aim of building a grassroots movement for climate resilience and just economic transition in the U.S. Ananda lives in Vancouver, British Columbia with his wife and son.
Joseph B. Uehlein
Board President, Takoma Park, MD.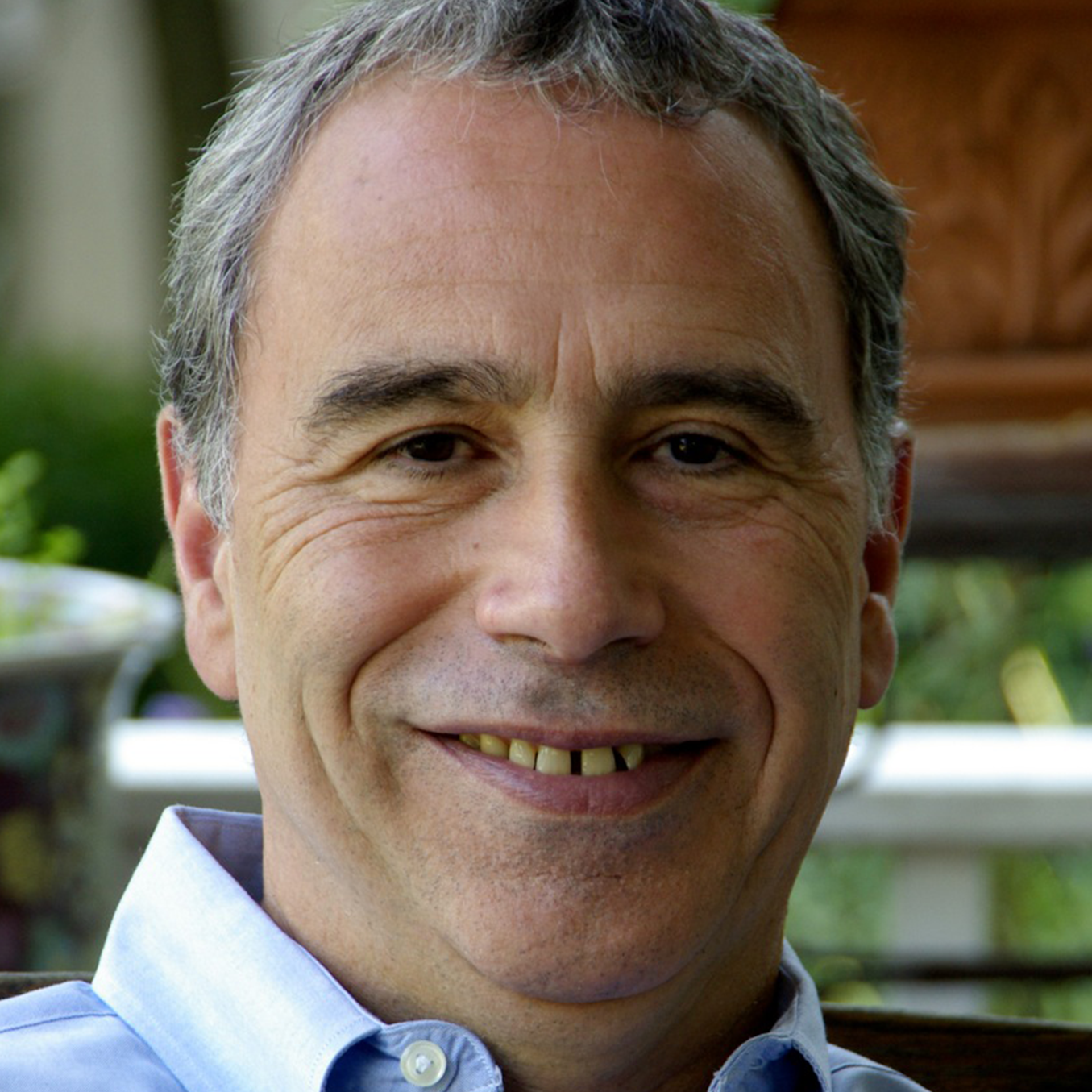 Joseph B. Uehlein is the Founding President and Executive Director of the Labor Network for Sustainability, and Voices for a Sustainable Future. Joe Uehlein is the former secretary-treasurer of the AFL-CIO's Industrial Union Department and former director of the AFL-CIO Center for Strategic Campaigns. Joe spent over 30 years doing organizing, bargaining, and strategic campaign work in the labor movement. Joe also served as the Secretary to the North American Coordinating Committee of the International Federation of Chemical, Energy, and Mine Workers unions (ICEM). He is a founding board member of Ceres, a member of the National Advisory Board of the Union of Concerned Scientists, and served as a senior strategic advisor to the Blue Green Alliance for five years.   He also served on the United Nations commission on global warming in the 1990's.  He also serves on the advisory board of the Future of Music Coalition. In the early 1970's he worked in an aluminum mill as a member of the United Steelworkers of America, and on heavy and highway construction projects as a member of the Laborer's International Union of North America.  Joe is a musician, and a member of the American Federation of Musicians.