Harriet Applegate, 2019
Board Member, Cleveland, OH
Executive Secretary, North Shore AFL-CIO
Maria Castaneda, 2019
Board Member, Secretary-Treasurer, 1199SEIU United Health Care Workers East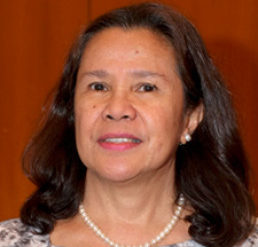 "We see the effects that climate change and injustice can have on the health of our communities. From elevated asthma rates to storms that can leave safety net healthcare institutions without the resources needed to care for some of our most vulnerable patients, this injustice poses real danger to working families. The Labor Network for Sustainability is an important vehicle for workers and unions to advocate for the kind of changes to our economy that will address the immediate and long term crisis of climate change in a way that leaves no worker behind. — Maria Castaneda
Maria Castaneda was first elected Secretary-Treasurer of 1199SEIU United Health Care Workers East in 2007, and has twice been re-elected. She holds the second highest position in her union, representing over 450,000 healthcare workers in New York, New Jersey, Massachusetts, Florida, Maryland, and the District of Columbia. Maria is the highest ranking Asian American woman labor leader in the United States.
Born in the Philippines, Maria migrated to the US in 1984. She worked as a volunteer community organizer in New York, assisting Filipino nurses with their immigration issues and helping promote Philippine cultural heritage. She lobbied for the Nursing Relief Act that granted thousands of Filipino nurses permanent resident status and family unification.
She began working for 1199SEIU in 1985 as an organizer in the Registered Nurses Division. In 1998, Maria was a Vice President of 1199, representing the 5,300 members at Montefiore Medical Center in the Bronx. Seven years later, she was elected Executive Vice President, representing 1199 members at Montefiore Health System, Continuum Health Partners (now part of the Mt. Sinai Health System), Maimonides Medical Center and Lutheran Health System.
Maria has also helped to forge a different model of labor management relationship – the strategic partnership. This partnership focuses on quality patient care and worker engagement. Under her leadership, hospitals reduced acquired infections by engaging frontline workers as quality coaches; increased patient satisfaction through care teamwork; reduced wait time in clinics; improved prep time in operating rooms; and carried out other successful initiatives. These joint labor-management initiatives give frontline healthcare workers a voice and input in promoting quality and safe patient care and services, and promote employee job satisfaction.
Maria also led the labor-management Training and Upgrading program for union members. This program provides career ladders for healthcare workers through skills enhancement and continuing education. For example, a Certified Nurse Aide can train to become a Licensed Practical Nurse and eventually, a Registered Nurse. Service workers are trained to become Surgical Techs, clerical workers become certified billers and coders and so on.
Within 1199SEIU, Maria leads in promoting a culture of health and wellness among members through workplace wellness programs. Members and the employers are engaged as wellness champions and help foster healthy eating choices, exercise and smoking cessation to combat chronic diseases such as obesity, diabetes and hypertension.
Maria is a Vice President of the 2.1 million-member Service International Union. Last year, she formed the Haiyan/Yolanda relief work group, together with other SEIU leaders. The work group raised almost $600,000, and another $1.3 million worth of food, medicines, infant formula, water, and wipes. The work group partnered with NGOs in the Philippines and funded agricultural, livestock and fishing projects – including the rebuilding of a fishing landing and trading center – and rebuilding health centers, day care centers and a sewing cooperative. They also donated hospital emergency-room beds, nurses' scrubs, and mattresses, bed sheets, and pillow cases for nurses who had to sleep on hospital floors.
Previously, after the earthquake in Haiti, Maria helped form the 1199SEIU We Care for Haiti committee, through which the union donated over a million dollars for UNICEF to support Haiti's children.
Edgar Franks, 2019
Board Member, Mount Vernon, WA
Washington State Campaign and Political Director, Familias Unidas por la Justicia
Edgar Franks is the Washington State Campaign and Political Director for Familias Unidas por la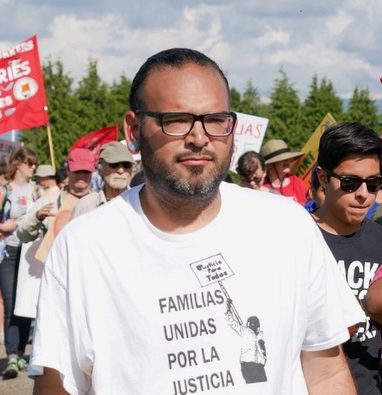 Justicia where he works with union leadership and allies in the development and implementation of the Just Transition framework that centers food sovereignty and worker organizing in innovative models of participatory democracy, such as People's Movement Assemblies and Tribunals. Edgar has strong farmworker roots in Skagit County, WA where he grew up. Edgar honed his organizing skills supporting the formation of the first independent farmworker union in WA State since 1986. As an organizer he works in Whatcom and Skagit Counties and sometimes travels to Eastern WA to meet with farm workers as needed and supports their organizing efforts working with union organizers of Familias Unidas por la Justicia. Before joining Familias Unidas, Edgar served as the Civic Engagement Program Coordinator at Community to Community Development, working to engage allies to develop strategies that ensure the voices of farmworkers are represented at all levels of the political process.
John Harrity, 2018
Board Member, East Hartland, CT
Former President, CT State Council of Machinists (retired 2018)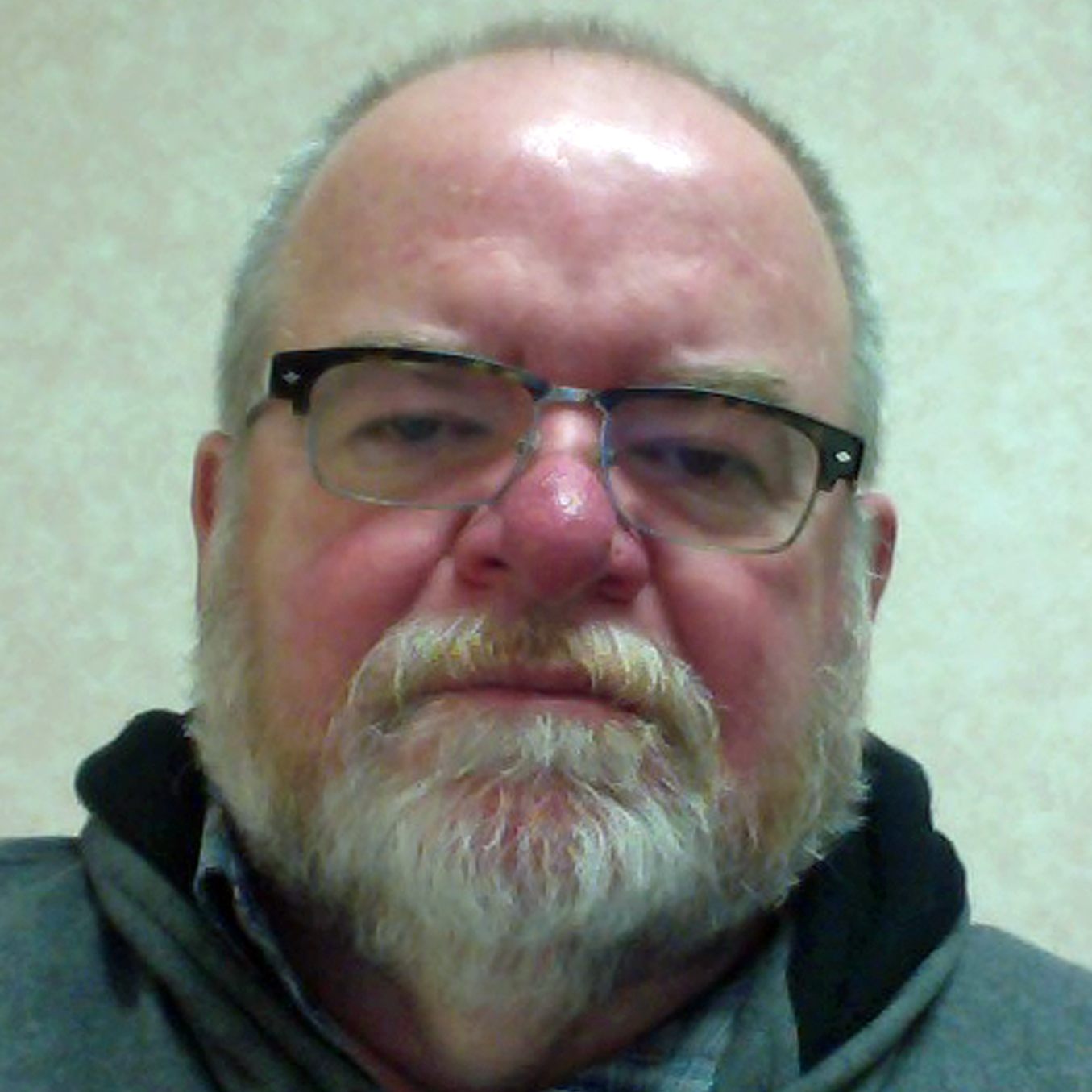 John serves as Chair and is a founding member of the Board of the Connecticut Roundtable on Climate & Jobs, a statewide coalition with a major impact on Connecticut's response to climate change. John also serves on the Board of the Connecticut Green Bank, a quasi-public agency that in 5 years has leveraged $1 billion in private/public investments in CT renewables, creating 13,000+ jobs. John was also a founding member and vice chair of the CT Fuel Cell and Hydrogen Coalition, a fuel cell industry group. John recently retired from 38 years of active involvement in the International Association of Machinists Union (IAM), including 32 years on staff as an organizer, communications director, legislative coordinator and business rep. John is a recipient of the IAM's Bob Kalasky Outstanding Achievements Award for communications. John served as President of the CT State Council of Machinists from 2012 to 2018. He also represented CT labor on the CT Employment and Training Commission and the Manufacturing Innovation Fund Advisory Board. John has a BA from the University of Connecticut and an MA from the University of Massachusetts in Labor Studies. He started as a Vertical Turret Lathe operator at Pratt & Whitney in 1979.
Lisa Hoyos, 2009
Board Secretary and Secretary of Compensation Committee, San Francisco, CA
Director and Co-Founder, Climate Parents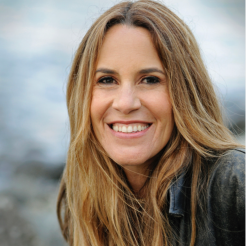 Lisa is the Director and the Co-Founder of Climate Parents; now a project of the Sierra Club. Lisa She has been a campaigner in the labor and environmental movements for over twenty years, most recently serving as the CA Director of the BlueGreen Alliance. She has worked for the national AFL-CIO as a California Senior Field Representative, as the Political Director of the South Bay Labor Council, and as an organizer of Latino immigrant workers with SEIU's Justice for Janitors. She served, under state Senator Tom Hayden, as an analyst to the CA Senate Natural Resources Committee and has worked with environmental organizations including Greenpeace and the Environmental Project on Central America. In addition to her many years of US-based work, Lisa worked for two years leading a globalization project with the Congress of South African Trade Unions in Johannesburg and has coordinated the prominent global fair trade network "Our World Is Not For Sale." Lisa serves or has served on boards of organizations including the California Fair Trade Coalition, Working Partnerships USA, United for a Fair Economy and the Silicon Valley Toxics Coalition. Lisa is fluent in Spanish. She lives in San Francisco with her husband and their two joy inducing young boys.
Jeff Johnson, 2018
Board Member, Seattle WA
Former President, Washington State Labor Council (Retired January 2019)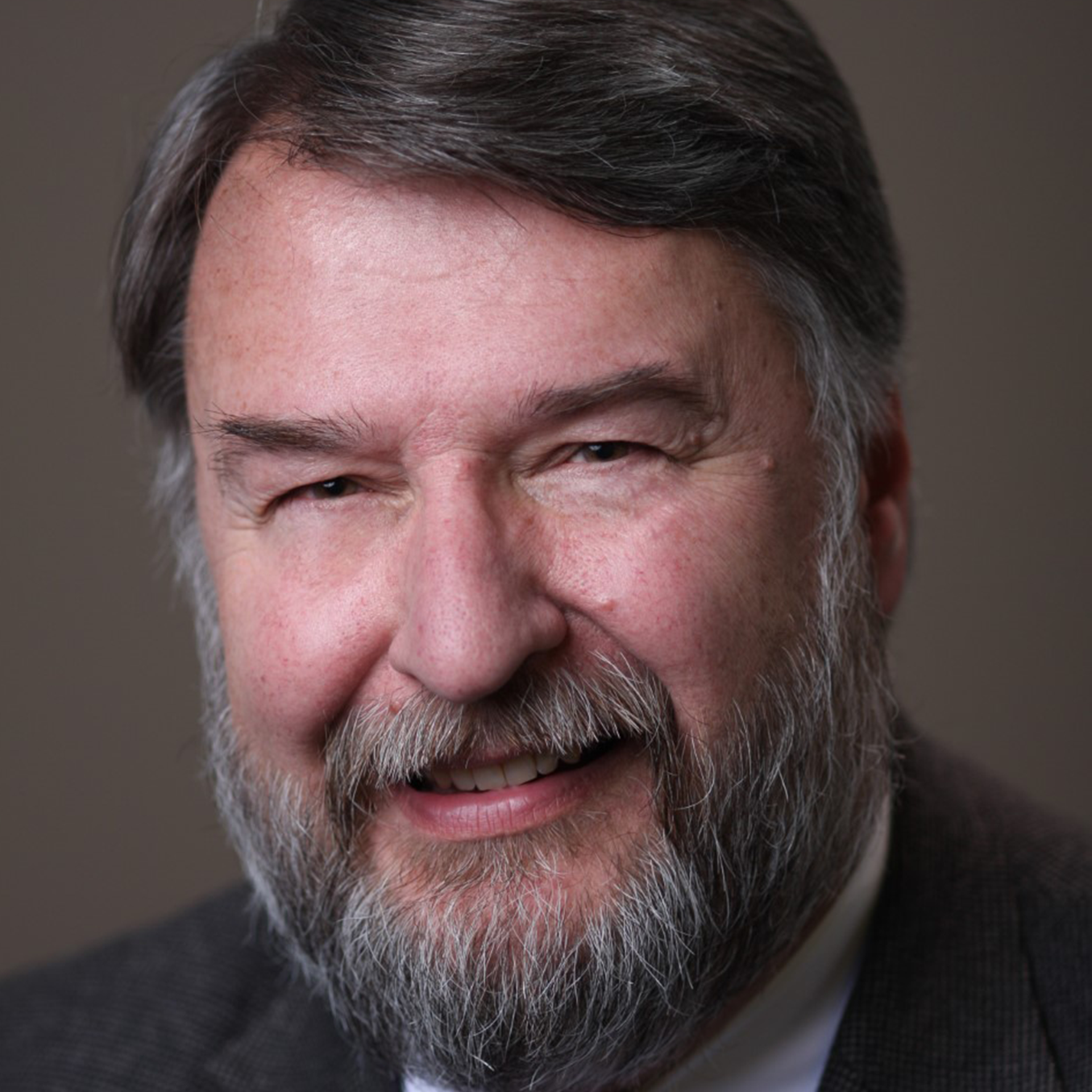 Jeff recently retired as President of the Washington State Labor Council. He joined the labor movement in 1979 as a member of Local 2190, American Federation of Teachers, AFL-CIO, New York City. He taught Labor Economics and Labor Studies at Empire State College, the Center for Labor Studies and in many union and community sponsored education programs in the New York area before moving to the West Coast. His work has gained respect not only across the labor movement but also with a diverse group of organizations in Washington State. He is a well known and deeply respected elected labor leader who is playing an important role in the Pacific Northwest, on climate as well as on a range of other labor issues. He joined us for the first Labor Convergence on Climate, and we have continued to work more and more closely with him since. Recently he has been able to move resolutions on both climate and Just Transition through the WA state AFL-CIO convention.
Jennifer Krill, 2009
Board member, Washington DC
Executive Director, Earthworks Washington, DC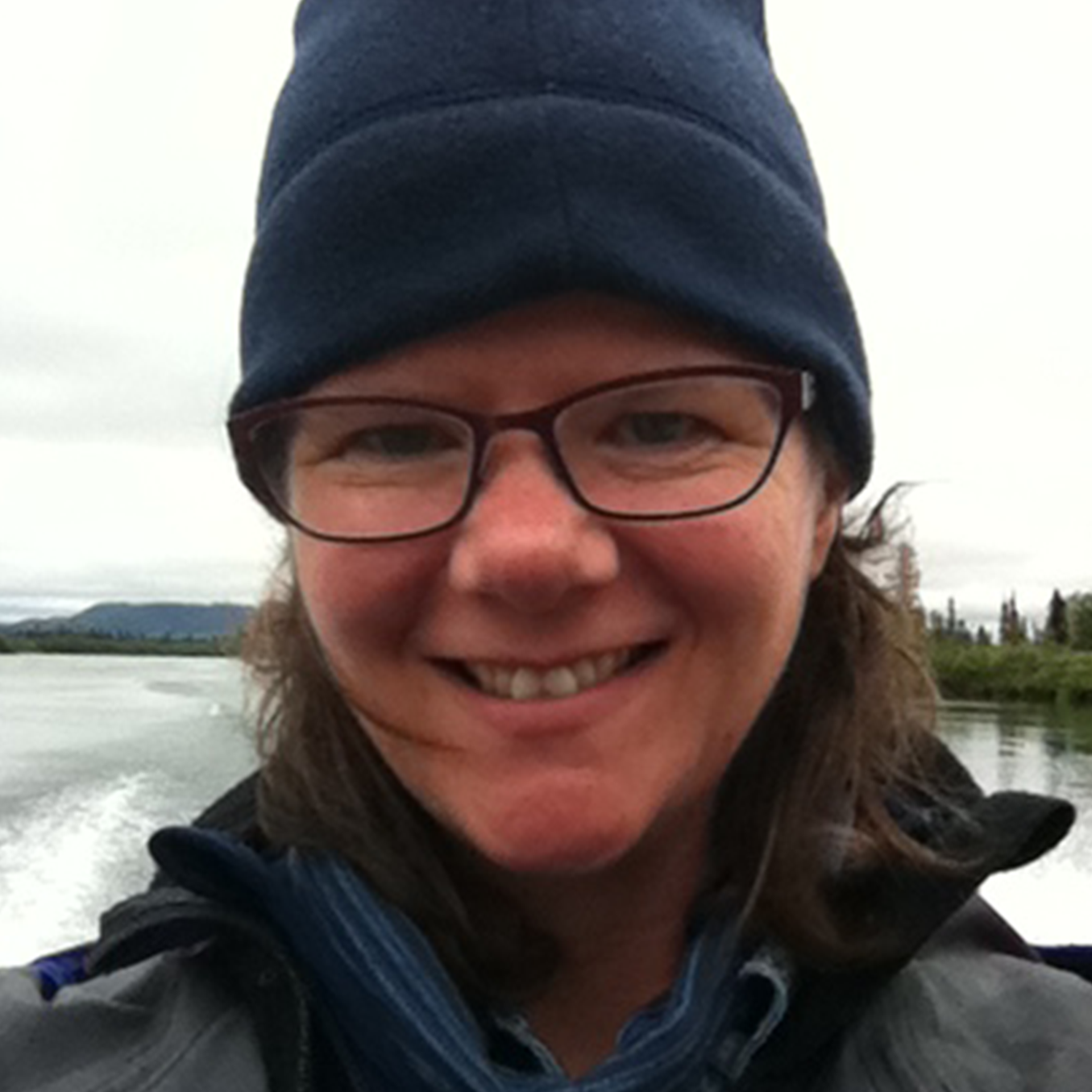 Jennifer Krill serves as the Executive Director of EARTHWORKS based in Washington, DC. Extracting social and environmental justice from corporate boardrooms since 1995, Jennifer Krill joined EARTHWORKS in January 2010, where she supports the organization's national and international programs on mining and fossil fuel extraction. Prior to EARTHWORKS, Jennifer directed campaigns at Rainforest Action Network (RAN), where she helped negotiate a landmark policy from Boise Cascade to protect old growth forests, managed RAN's program to convince Japanese paper companies to stop buying old growth pulp from Tasmania, led the grassroots organizing campaign resulting in Home Depot ending its purchases of endangered wood products, directed the successful campaign to jump-start Ford Motor Company, co-designed RAN's innovative effort to spur the nation's largest banks to stop financing climate change-causing industries, and helped found RAN's ambitious Rainforest Agribusiness Campaign working to get big agribusiness out of rainforest regions. Jennifer currently serves on the board of Plug-in America, the Advisory Council of the Business Ethics Network and is a former board member of Dogwood Alliance. She holds a B.A. and a B.L.A. from Ball State University.
Bob Massie, 2013
Board Member, Boston, MA
Former Executive Director, Sustainable Solutions Lab, University of MA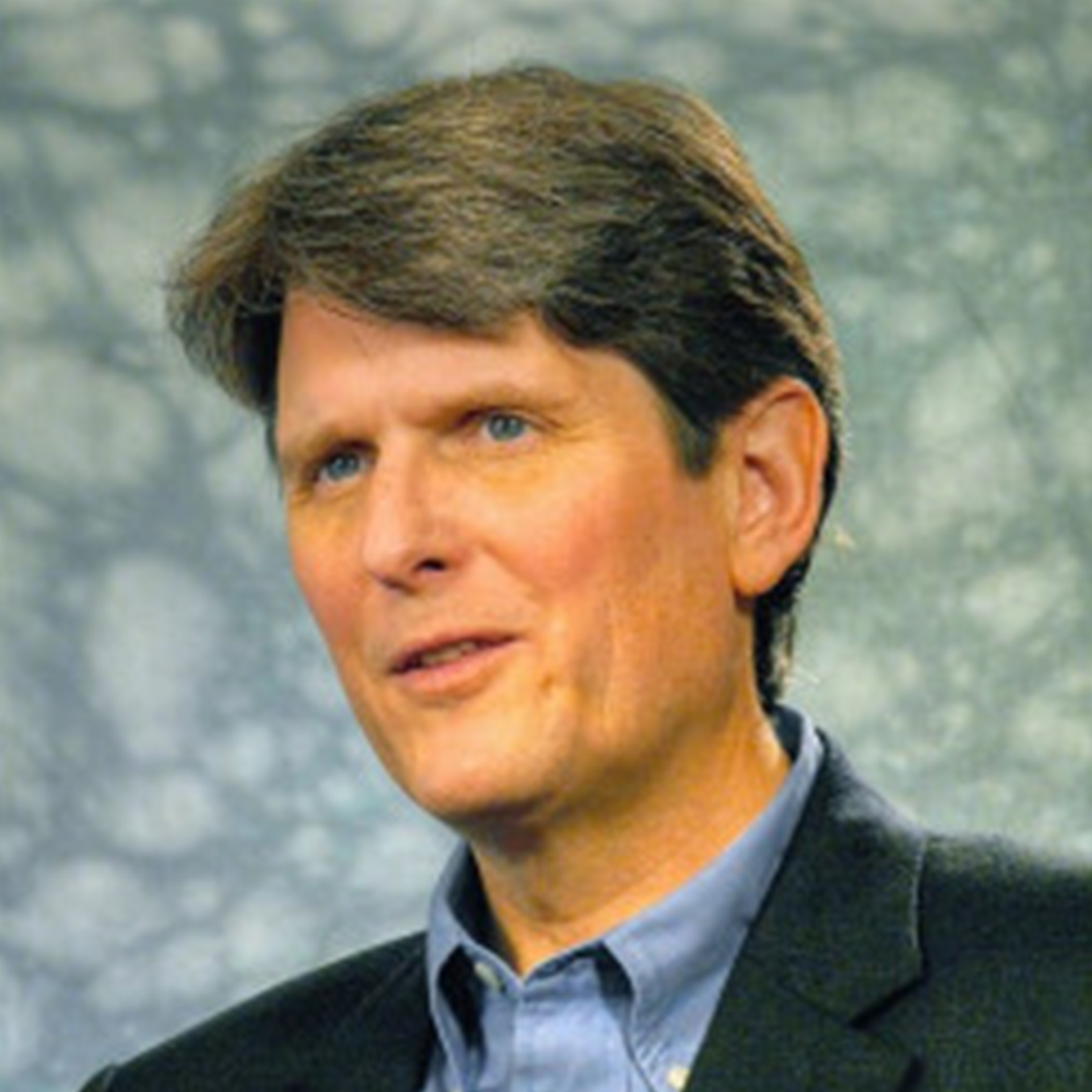 Bob Massie joined our board in 2013. Bob has been a social, economic, and environmental activist fighting corporate power for more than 40 years. An ordained Episcopal minister, he received his B.A. from Princeton University, M.A. from Yale Divinity School, and doctorate from Harvard Business School where he focused on the role of institutional investors in advancing or resisting progressive change. From 1989 to 1996 he taught at Harvard Divinity School, where he served as the director of the Project on Business, Values, and the Economy. His 1998 book, Loosing the Bonds: The United States and South Africa in the Apartheid Years, won the Lionel Gelber prize for the best book on international relations in the world. He was the Democratic nominee for lieutenant governor of Massachusetts in 1994. During his visionary career he has created or led three ground-breaking sustainability organizations, serving as the president of Ceres, the co-founder and first chair of the Global Reporting Initiative, and the initiator of the Investor Network on Climate Risk. His autobiography, A Song in the Night: A Memoir of Resilience, was published in 2012 by Nan A. Talese/Doubleday. Bob is also a member of the National Writers Union, which is Local 1981 of the United Auto Workers. In 2018 Bob was the fiery progressive in the Democratic primary race for Governor of Massachusetts. Though he lost, he garnered nearly 200,000 votes advocating for urgent action on income inequality, climate change, housing reform, and many other core progressive goals.
Melvin Montford, 2019
Board Member, Raleigh, NC
Executive Director, NC A. Philip Randolph Institute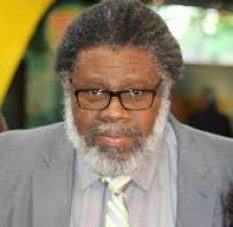 Melvin is a long time civil rights, environmental justice, voting rights, and labor leader and organizer in North Carolina. He has for many hears been a leader on climate as well. In his capacity as the Executive Director of North Carolina A. Philip Randolph Institute (NC APRI), he is responsible for leading, organizing, planning and controlling all Institute operations in North Carolina on behalf of the state APRI board of directors. In addition to his extensive voting rights and election work through APRI, he has been an organizer and elected leader in the NC labor movement. For his union, the International Association of Machinists and Aerospace Workers, his responsibilities have included leadership development and training, negotiation of collective bargaining, arbitration of disputes, and membership building and development.
He serves as Treasurer of the Board of Directors of the Triangle Labor Council in Raleigh, and has served on the executive board of the NC AFL-CIO. Other NC boards he has served on include NC community Shares and Blueprint NC.
He began working with the LNS network in 2015, when he and a number of others who were in the process of organizing what has become the NC Climate and Jobs Roundtable reached out to LNS. Late in 2015 he joined the first LNS Convergence Steering Committee to help LNS organize the first-ever national Labor Convergence on Climate gathering, held in January 2016 at the Tommy Douglas Center in Silver Spring, MD.  Melvin has been an active LNS leader ever since that time, and this past fall of 2019, he joined the LNS Board of Directors.
Ananda Lee Tan, 2013
Board Member, Berkeley, CA and Vancouver, BC
Campaigns Director, Climate Justice Alliance. Strategy Advisor, Building Equity and Alignment for Impact (BEA4Impact) Initiative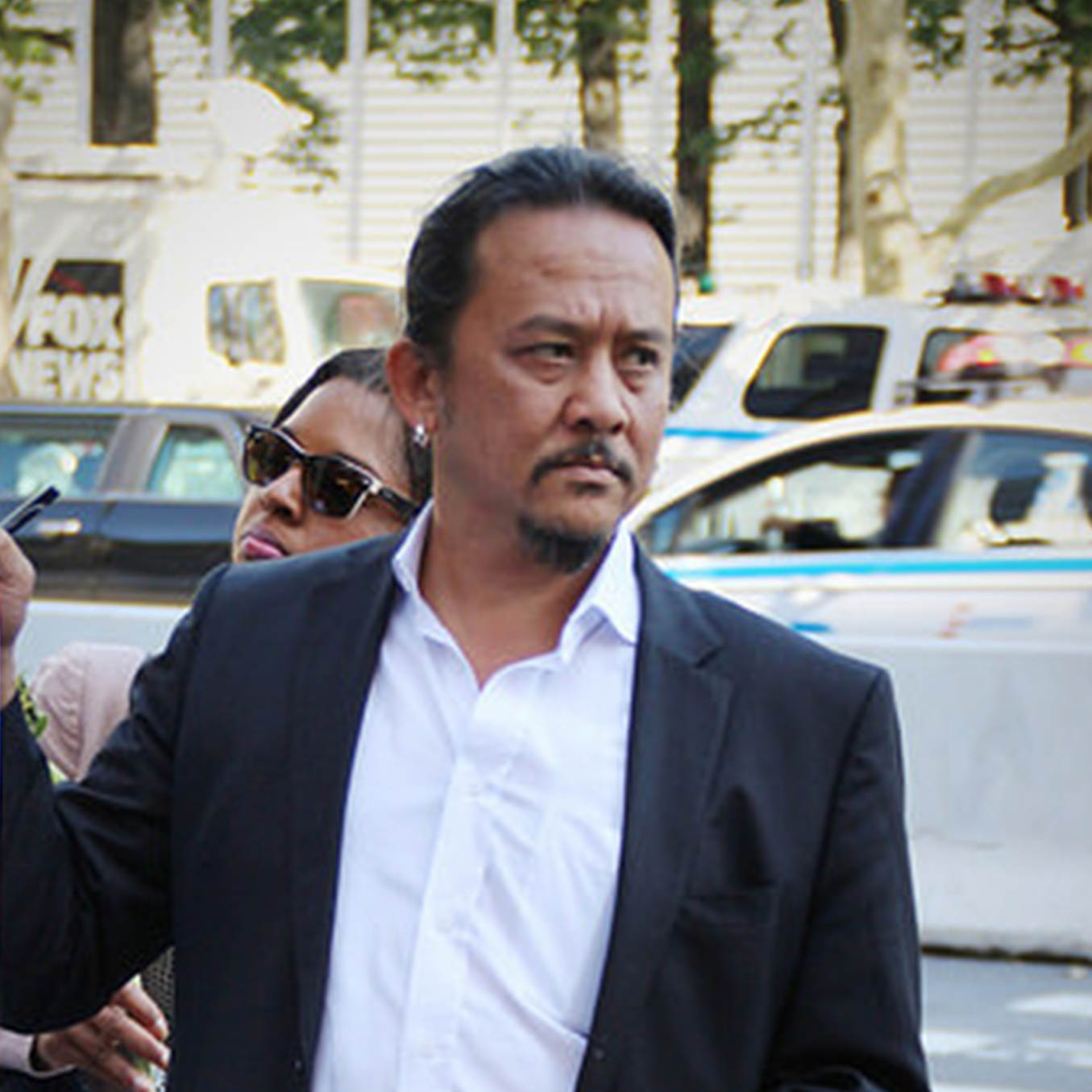 Ananda most recently was the Campaigns Director for the Climate Justice Alliance. Prior to that he was one of the founders of the BEA4Impact Initiative. A longtime active participant in the Climate Justice Alliance, Ananda was previously the U.S. and Canada Coordinator for the Global Alliance for Incinerator Alternatives – an international network of community-based groups organizing against polluting industries such as incinerators and landfills, in favor of zero waste and clean energy jobs for communities. Over the last twenty-five years, Ananda has worked on labor justice, environmental justice, anti-war, trade justice, climate change, sustainable forestry and agriculture campaigns around the world. Ananda has served on Boards of the Canadian Labor Environmental Alliance Society, Energy Action Coalition and the Forest Stewardship Council. He is currently active in the Rising Tide North America Network, the Ruckus Society and the Movement Generation Trainers Network. In recent years, Ananda has helped convene a national Climate Justice Alliance for social, economic and environmental justice groups with the aim of building a grassroots movement for climate resilience and just economic transition in the U.S. Ananda lives in Vancouver, British Columbia with his wife and son.
Cynthia Phinney, 2019
Board Member, Livermore Falls, ME
President, Maine AFL-CIO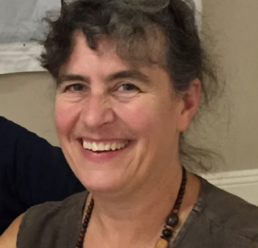 Cynthia Phinney, a member of International Brotherhood of Electrical Workers (IBEW) Local 1837, is the President of the Maine AFL-CIO, a federation of approximately 160 labor unions representing approximately 40,000 workers across the state. She is also currently the President of the Maine Fair Trade Campaign, a coalition of labor, environmental, social justice and faith organizations working together for the creation of socially, economically and environmentally just and sustainable trade policies and a fair global economy. Formerly a handsewer at a couple different factories when Maine's shoe industry was still in existence, in 1991 she secured a job at an electrical utility when the Maine shoe industry collapsed as jobs moved overseas for cheaper labor. Over her years with IBEW she also served on staff as a full time organizer and for two terms as business manager of her local.
Joseph B. Uehlein, 2009
President, Takoma Park, MD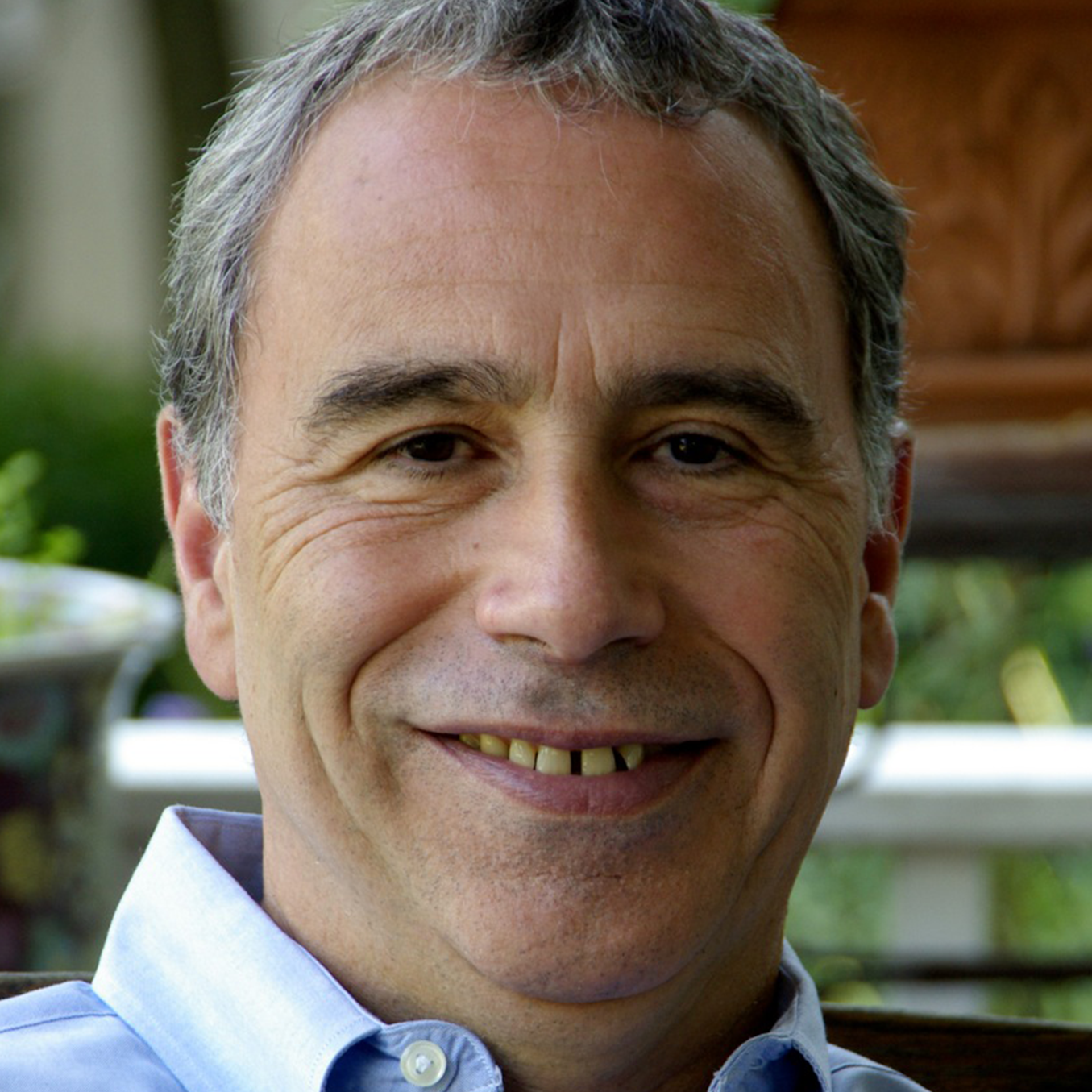 Joseph B. Uehlein is the Founding President and Executive Director of the Labor Network for Sustainability, and Voices for a Sustainable Future. Joe Uehlein is the former secretary-treasurer of the AFL-CIO's Industrial Union Department and former director of the AFL-CIO Center for Strategic Campaigns. Joe spent over 30 years doing organizing, bargaining, and strategic campaign work in the labor movement. Joe also served as the Secretary to the North American Coordinating Committee of the International Federation of Chemical, Energy, and Mine Workers unions (ICEM). He is a founding board member of Ceres, a member of the National Advisory Board of the Union of Concerned Scientists, and served as a senior strategic advisor to the Blue Green Alliance for five years.   He also served on the United Nations commission on global warming in the 1990's.  He also serves on the advisory board of the Future of Music Coalition. In the early 1970's he worked in an aluminum mill as a member of the United Steelworkers of America, and on heavy and highway construction projects as a member of the Laborer's International Union of North America.  Joe is a musician, and a member of the American Federation of Musicians.