Check out the Transit Equity Day events in your area:
[elfsight_twitter_feed id="2"]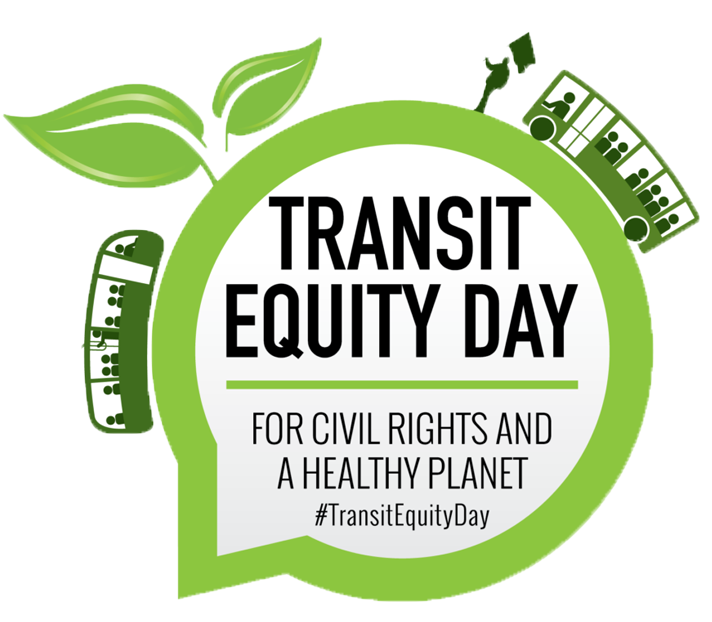 Transit Equity Day, Tuesday, February 4, 2020, is a collaborative effort of several organizations and unions to promote public transit as a civil right and a strategy to combat climate change.
Why February 4?
We are choosing Rosa Parks' birthday because she is an iconic figure among many of the civil rights era who chose the tactic of refusing to give up her seat on the bus. We want to make the connection to this act of resistance to highlight the rights of all people to high-quality public transportation powered by clean/renewable energy.
Launch Online Dec. 20 to Celebrate Dec. 21:
We also invite you to join us for a Social Media Launch towards Transit Equity Day on Dec. 20, 2019, the day before the 63rd anniversary of the U.S. Supreme Court ruling upholding a lower court decision to integrate the bus system. Dec. 21, 1956 was the historic day the Montgomery Bus Boycott officially ended. Need resources to participate on Dec. 20, please contact us at [email protected].
Who's Involved?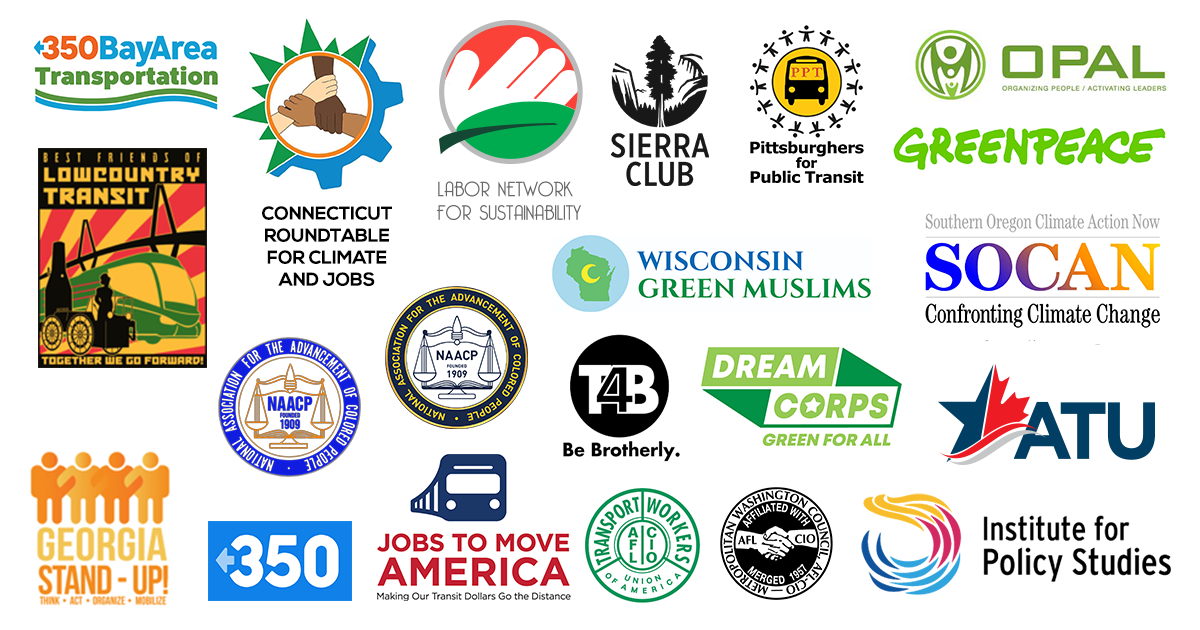 A main goal of Transit Equity Day is to support the efforts of many people who are already working to support public transit in their communities. Thousands of people in the U.S. are already organizing campaigns through their unions and organizations. We would love to highlight your work and connect it to the broader network of activities on February 4, 2020. 
Please register your activity here so we can keep track of and lift up your efforts. Email us at T[email protected] if you have any questions.
Here are some ideas of activities you can organize on Transit Equity Day whether you are part of an existing campaign or not: 
EDUCATE
Convene an educational event about public transit as a civil right and as a key strategy to confront climate change. Wear a button or sticker to your workplace showing support for public transit as a civil right. Get an op-ed published in your local newspaper.
AGITATE
Organize a direct action to support a local campaign for quality public transit for all.
ORGANIZE!
Get your union local, organization city council, transportation board and others to pass a resolution supporting public transportation as a civil right. Get your union to establish a climate action committee.
—————-
Transit Equity Day Principles
Public Transit provides basic mobility for many in our communities. It is also essential urban infrastructure – just like roads, bridges, tunnels and utilities – that is crucial to the economic, social and environmental well-being of all our regions. 
Everyone has a right to a public mass transit system that includes:
Safe, reliable, environmentally-sustainable and affordable transit that is accessible to all, regardless of income, national origin, race, gender identity, sexual orientation, age, religion, or ability.
An affordable public transit system that reliably connects people in all communities to the places we need to travel: home, work, school, places of worship, shopping, health, and recreation, in as efficient, and timely a manner as possible. We must ensure that all communities have access to transit; no community should be left behind. Public transit in rural, less densely populated communities should be provided in any master transportation plan despite the special challenges that may present.
Living wages, benefits, safe working conditions, and union rights for transit workers, including those who manufacture transit equipment, and access to family-sustaining transit jobs and training opportunities for people from underserved communities.
A just transition for workers and communities who are dependent on our current automobile and highway-centered transportation system, to ensure that no one is left behind as we transition to a more public, accessible, and cleaner transit-based system.
Rapid transition of our transit systems to electrified, non-polluting transit powered by electricity from renewables. This transition should be made for school buses also.
Safe, healthy and livable neighborhoods that are connected by public transportation and by bicycle pathways and sidewalks, and that are planned to expand safe access to transit and reduce single occupancy vehicle miles traveled.
Dedicated and sustainable public funding for public transit.
—————-