TRANSIT EQUITY LETTER TO CONGRESS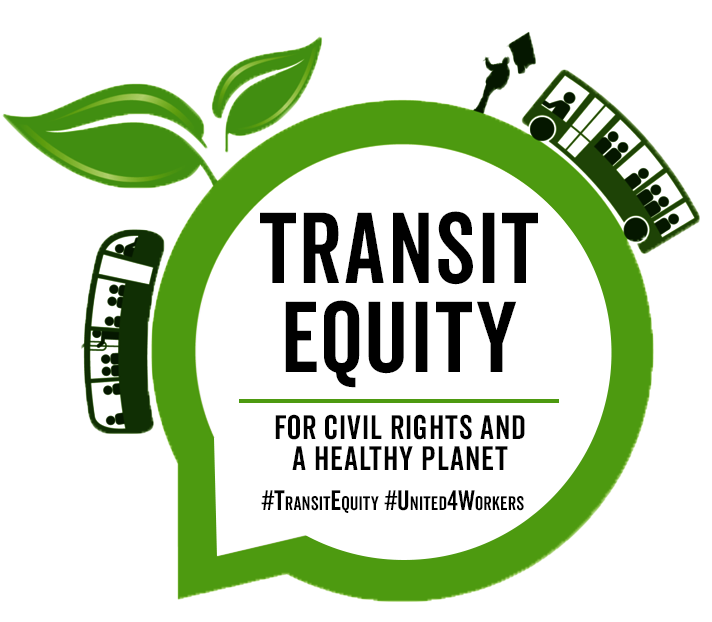 The Labor Network for Sustainability and Institute for Policy Studies have organized more than 70 unions, civil rights groups, transit organizations, and coalitions in the labor and environmental justice movements to urge Congress to provide more funding for transit agencies.
Join the action.
#TransitEquity #United4Workers
[elfsight_twitter_feed id="4"]
Background: Key Points from the Letter
Public transit provides a lifeline to communities in crisis. Much as water, electricity, sanitation, and food distribution services are essential to maintain during the pandemic, we must keep buses, subways, and other forms of transit running safely. Essential workers such as doctors, nurses, and sanitation workers must get to their life saving work.
Transit systems nationwide are under severe financial stress because of the pandemic. They are incurring additional expenditures for frequent sanitization of handrails, benches, seats, and other surfaces that employees and passengers touch frequently.
In many transit systems, service has been cut back, leading to overcrowding on buses and at bus stops. This is a dangerous situation during the pandemic. Transit systems must be able to run at whatever frequency is needed to allow all workers and passengers to maintain the medically recommended safe distance. Lack of funding shouldn't be an excuse to endanger public health, and the federal government must step in to provide the entirety of the additional funding transit agencies need to maintain free service at the required frequency to avoid overcrowding and allow all system operators and users to maintain social distancing.
We commend the inclusion of $25 billion in emergency funding for transit in the CARES Act, but that is insufficient to deal with the scale of the crisis. We strongly urge you to reach out to transit agencies across the country to determine their revenue shortfalls and additional funding needs for safe operation of essential transit service (including paratransit), and provide the needed funding on an emergency basis to keep transit systems running as an essential lifeline during the coronavirus emergency.
Letter to Congressional Leaders
What You Can Do Right Now
Contact Info
Organizing:
Basav Sen, Institute of Policy Studies; Michael Leon Guerrero, Labor Network for Sustainability
Social Media:
Leo Blain, Labor Network for Sustainability; Taylor Mayes, Connecticut Roundtable for Climate and Jobs; Crystal Greer, NAACP Georgia; Akshai Singh; Sunrise Movement, Cleveland; Eboni Preston, NAACP Georgia; Sarah Gertler, Institute for Policy Studies
Website Communications:
Judy Asman Labor Network for Sustainability
Media Outreach:
Crystal Greer, NAACP Georgia; Olivia Alperstein, Institute for Policy Studies