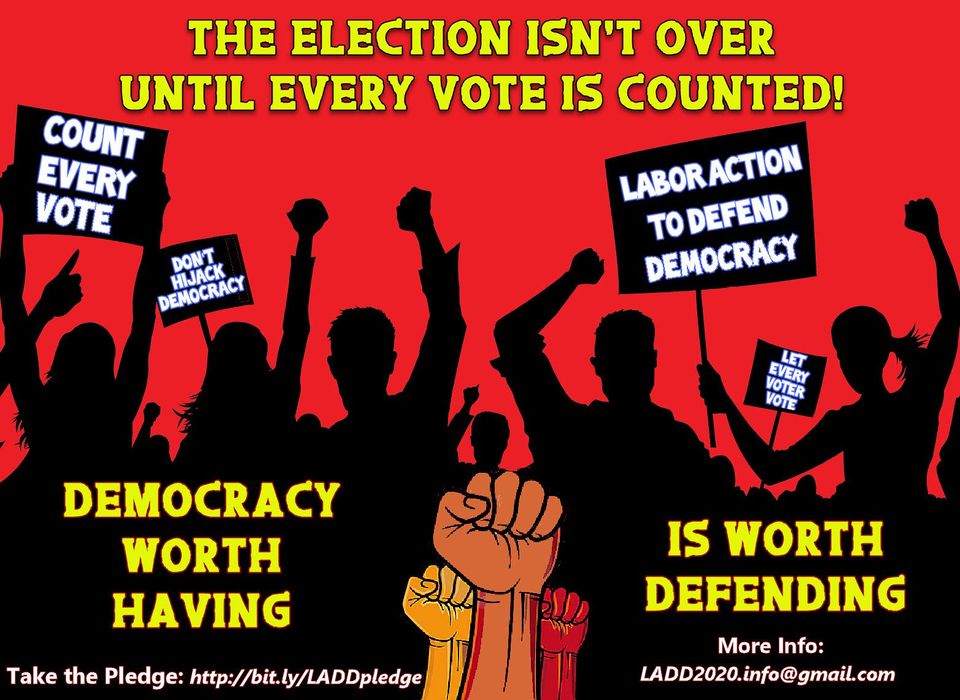 The next few days will continue to be key as we watch potential threats to our democracy and shifts in counts for federal leadership while early votes and absentee ballots get counted.
Our allies with Labor Action to Defend Democracy want to share the resources below with you as organizers throughout the country prepare for mobilization.
Resources in Spanish
LADD Facebook Communities
LADD now has a Facebook page and a Facebook group. Please like and share these, link them to your organizations' FB pages and spread them widely. This is an easy way to get the word out to members about the Pledge and other documents that can help motivate and involve them.
Find Actions in Your City
Enter your zip code at Protect the Results to find actions in your area.
Keep reaching out to other labor organizations in your area and referring them to LADD for future networking: [email protected] and [email protected].