COVID-19 Solidarity Response and Resources
In the LNS statement on COVID-19 solidarity, we call out that our public health crisis and our economic crisis are the predictable result of policies that put private profit first and the needs of people and the environment last. As we face the new existential threat that is the COVID-19 pandemic, LNS is staying true to its statement by committing ourselves to working in solidarity with labor and climate activists by creating a sustainable future by all means necessary. Below are resources to help you in your respective actions. Content here will be constantly evolving, please check back.
Enough is enough!
Nearly 100 unions and organizations in the environmental justice and climate action movements have joined together to demand the immediate production and distribution of PPE to healthcare workers.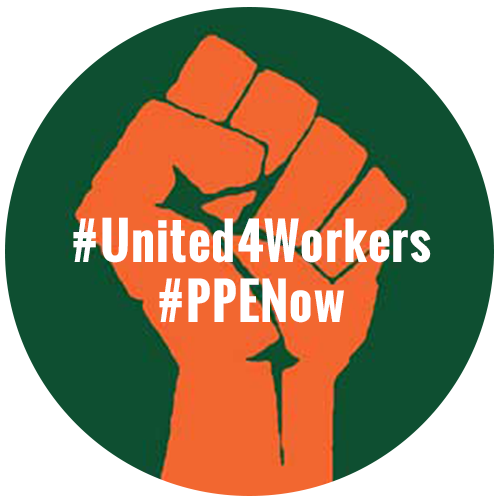 Union Resources, Resolutions and Petitions for PPE
COVID-19 Rapid Response – Labor Union Action Alerts