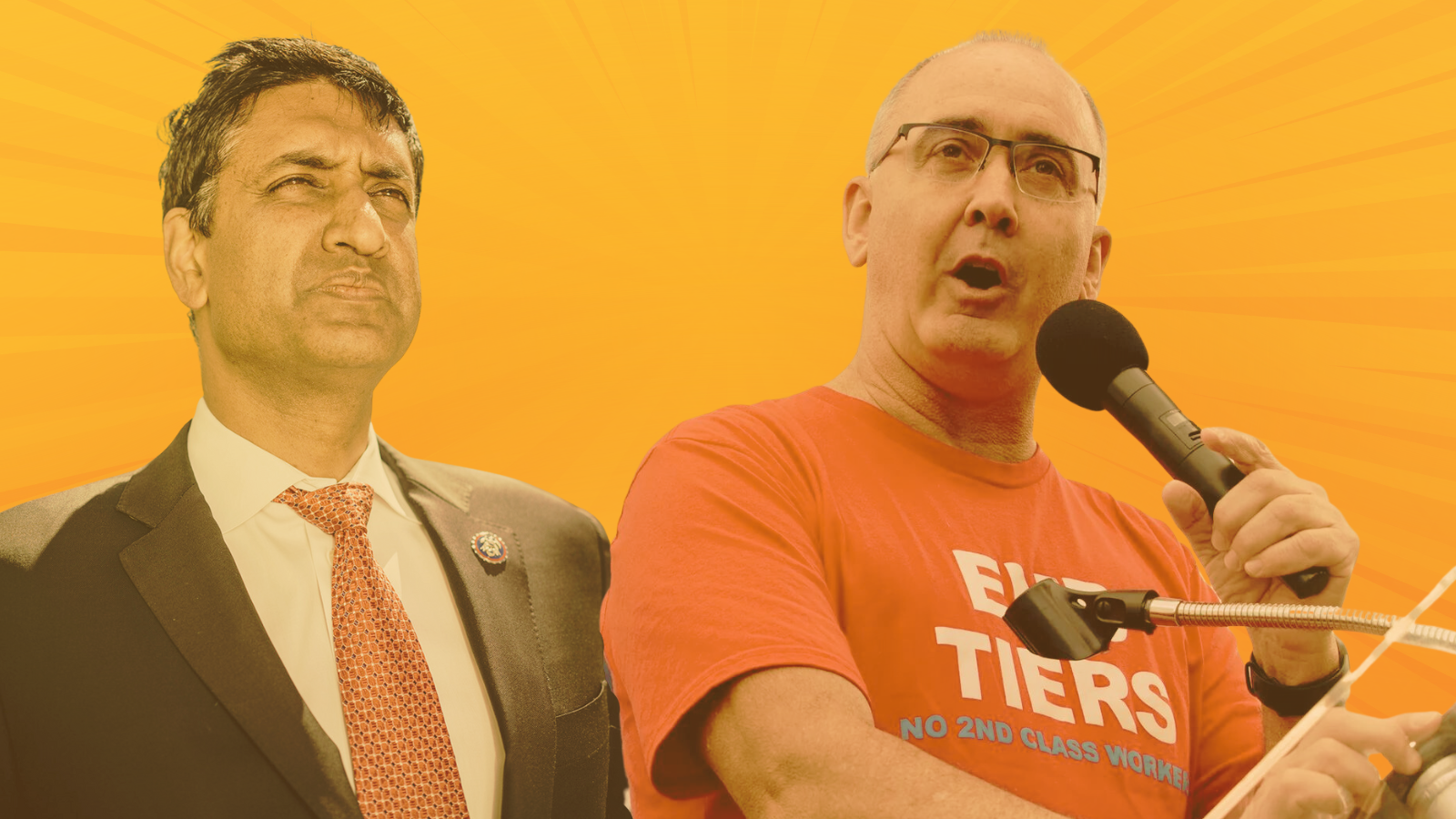 In a September op-ed, UAW President Shawn Fain and Congressman Ro Khanna say record auto profits should be used to address inequality and the climate crisis. 
"The climate crisis and income inequality are the two greatest challenges facing our generation. Both are being determined in the union contract negotiations between the United Auto Workers Union and Ford, General Motors, and Stellantis."
The electric vehicle transition, they write, "must be as much about workers' rights as it is about fighting the climate crisis. Forcing workers to decide between good jobs and green jobs is a false choice. We can and must achieve both – and it can start with a fair contract for UAW autoworkers."
The electric vehicle future must be union made. "We can have both economic and climate justice – and that starts by ensuring that the electric vehicle industry is entirely unionized and that EV jobs come with union standards."
We will not let corporate greed manipulate the transition to a green economy into a roll back of economic justice. That money must be invested in high-road, green American manufacturing jobs that create broad-based prosperity for working class communities. 
"We're mobilizing for a new model that puts working people, climate justice and human rights before profit."