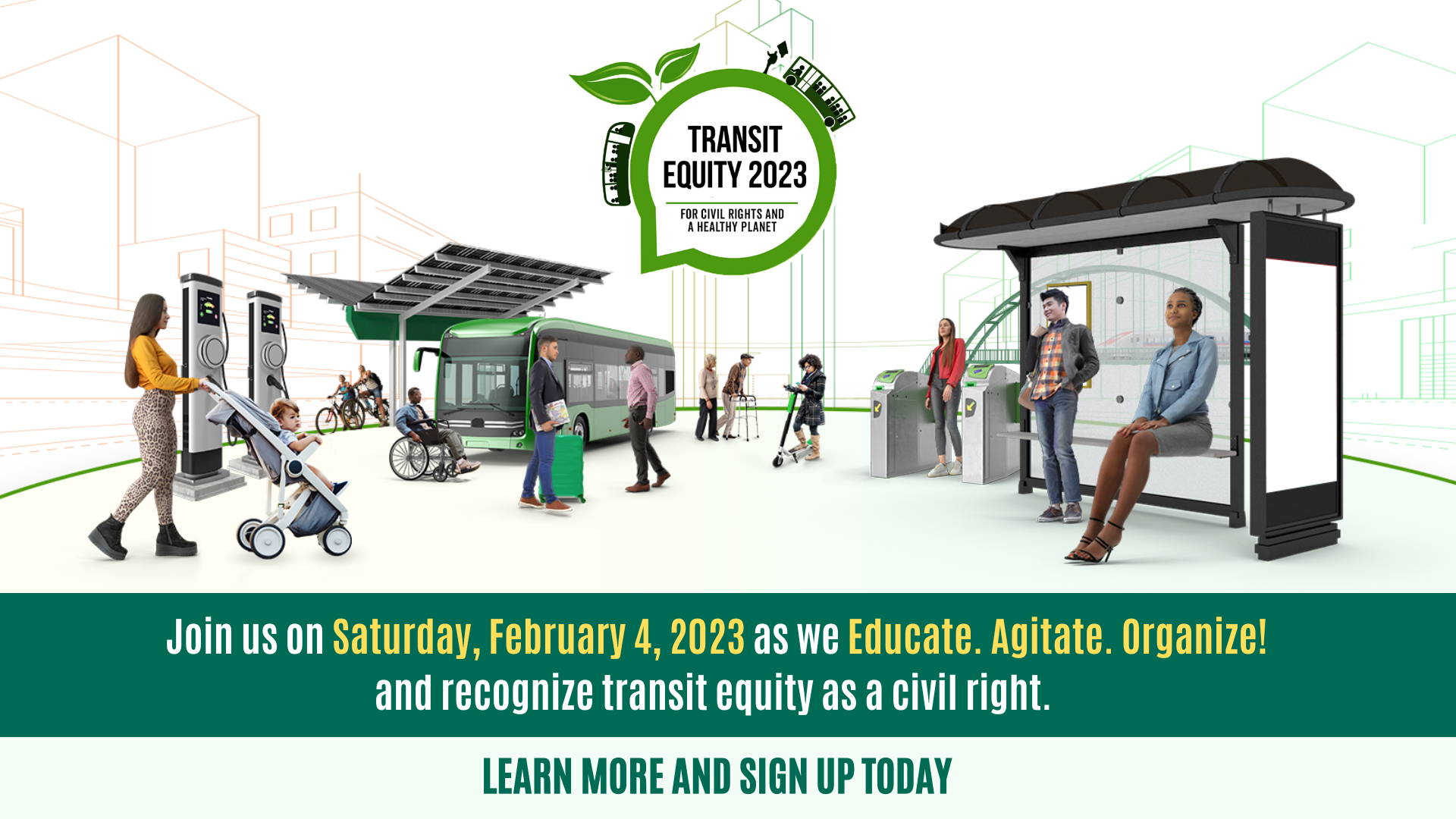 By: Bakari Height, LNS Transit Equity Organizer
---
The Transit Equity Day has announced that registration is open for the sixth annual Transit Equity Day, which will take place on Saturday, February 4th, 2023.
Transit Equity Day is a national day of action that highlights defiant events by local transit organizers, labor unions, and climate justice advocates to promote equity in public transportation. The actions range from press conference declarations of February 4th as Transit Equity Day to in-person volunteer projects like Buffalo's snow removal project aiding pedestrians to hazardous bus stops.  As a result of this activism, many localities across the country have declared February 4th as Transit Equity Day. These include the state of Wisconsin; the state of Connecticut; Arlington County, Virginia; Los Angeles, California; Houston, Texas; and more.
This year, Transit Equity Day will continue its livestream on YouTube, which will be hosted by the Transit Equity Organizer and Project Manager, Bakari Height.  He will be interviewing many participants, including many groups from the Greater Boston region. Participants are encouraged to register their events online at the Transit Equity Network's new Transit Equity Day Action Network page.
Transit Equity Day has attracted many big names like Secretary of Transportation Pete Buttigieg, Boston Mayor Michelle Wu, Georgia Congressman Hank Johnson, Amalgamated Transit Union Worldwide President John Costa, Transport Workers Union President John Samuelsen, and Federal Transit Administration Administrator Nuria Fernandez.
Here are some ways to get involved for #TransitEquityDay2023: