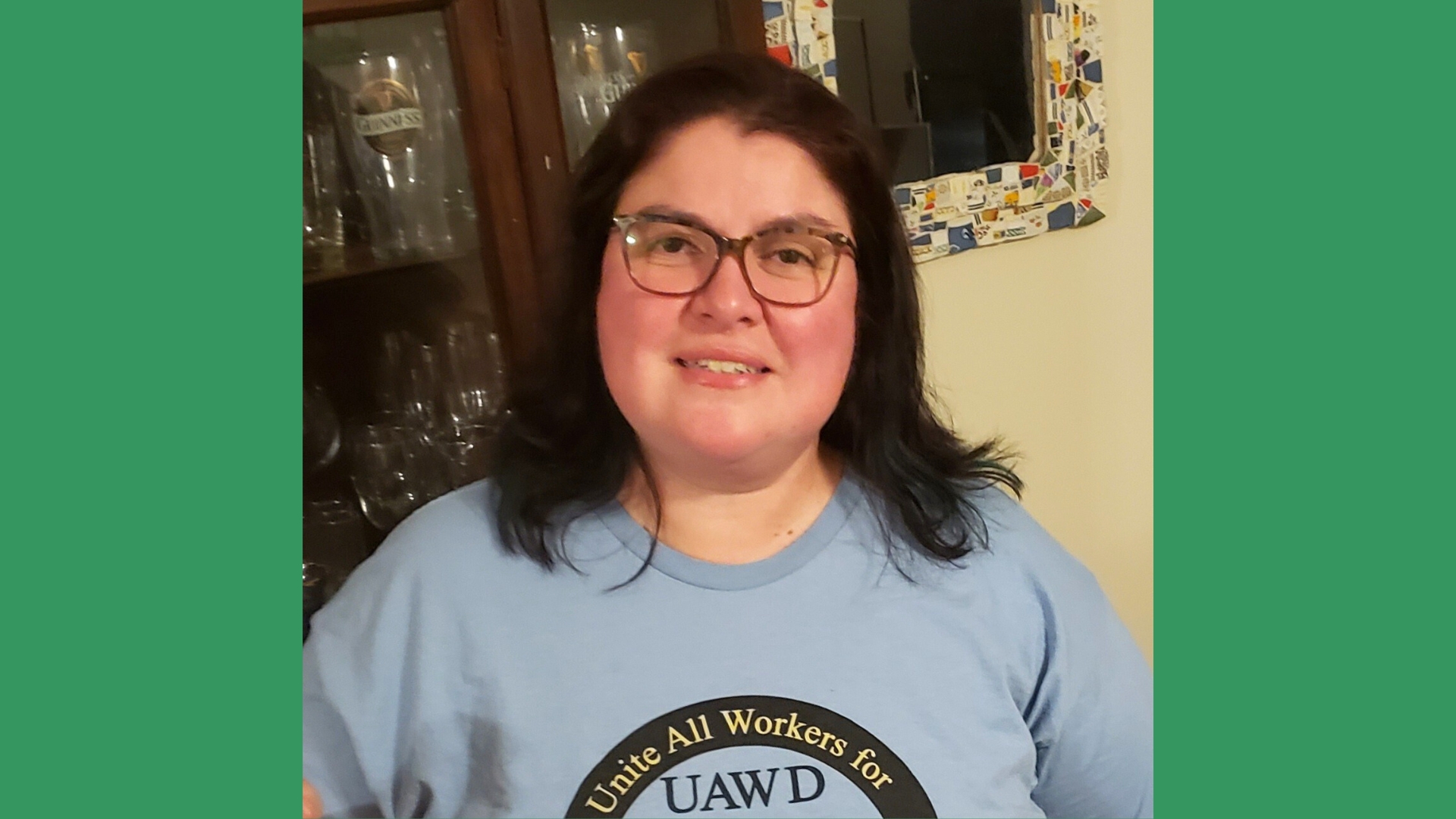 Marcelina Pedraza is a member of the International Brotherhood of Electrical Workers and United Auto Workers Local 551 at Ford Chicago Assembly Plant and has been a union electrician for 24 years. In the UAW, she is a Delegate for the Skilled Trades committee and serves as the Recording Secretary for the Women's Committee. She is a graduate of and instructor for the Regina V. Polk Women's Labor Leadership conference, a program that has trained women labor leaders for over 3 decades. 
She is a community organizer passionate about environmental and workers' justice, and as Board President of the Southeast Environmental Task Force, is fighting for a cleaner neighborhood. She is an elected Chair of the Local School Council for her neighborhood's elementary school. In 2022, she was given the Cesar Chavez-Jane Gonzalez Award from the Latino/a Workers Leadership Institute at the University of Michigan, Dearborn for her activism in her community.
Marcelina is a lifelong resident of Chicago's Southeast side. She comes from a blue collar family and is a 4th generation union worker. Besides working on preventive maintenance at the plant, she enjoys live music and traveling with friends and family.