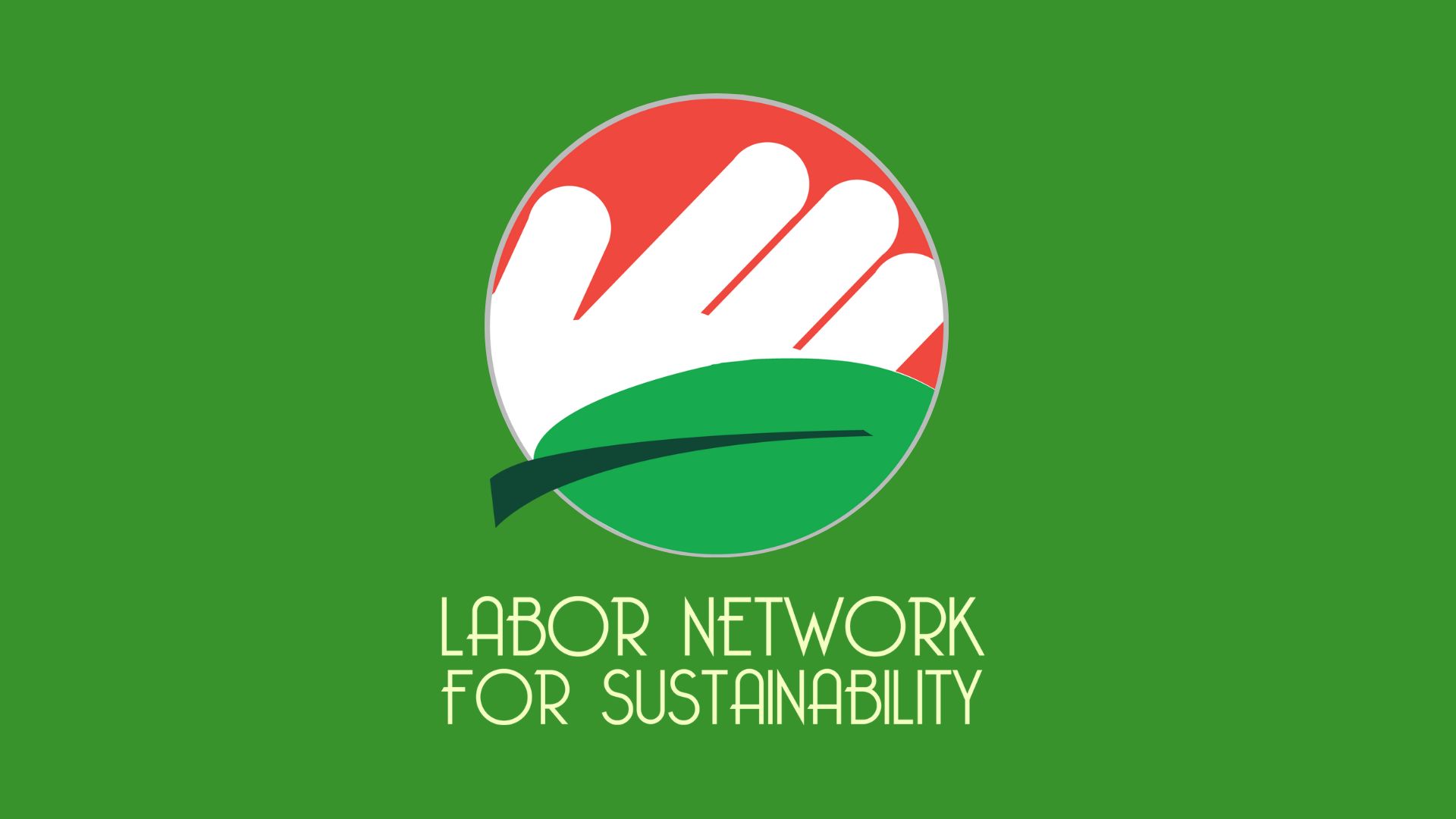 Dear Friends, Family, & Comrades
It is with great pride, and excitement, that I announce the selection of Larry Williams Jr. as the new Executive Director of the Labor Network for Sustainability.
I want to acknowledge and honor the incredible work of the board search committee in managing a highly competitive and deliberative process that led to a deep pool of high-quality candidates. Ultimately, it was an all-in decision by the search committee, full board, and entire staff to unanimously choose Larry Williams Jr. to serve as our next executive director.
That consensus emerged from Larry's history of deep engagement with the climate/environmental justice and labor movements, including LNS. Of course this decision was informed by his very real challenge to us at our last Convergence to work harder and better at building a racially inclusive and culturally competent movement and organization in order to "be the change" we are working to achieve. We know firsthand that Larry is courageous in speaking truth to power, and leading from the heart with authentic respect for everyone in the room. He has demonstrated that courage and leadership again and again.
Larry has worked in the labor movement, first with the International Brotherhood of Teamsters, then later with an organization he founded, UnionBase. Larry has also worked in the environmental and climate movements with the Sierra Club. Larry set deep roots in the labor-climate movement while working in the Sierra Club's Labor Program, continuing his work with unions, and with the Blue Green Alliance.
In choosing Larry, we are choosing courage and bold leadership to push the envelope of action for a Just Transition. In choosing Larry, we are choosing someone who walks the walk of diversity, equity, and inclusion. In choosing Larry, we are choosing experience in representing workers, organizers, and activists on the front lines of working for climate justice.
As you know so well, there is no time or effort to waste now. We are asking a lot from Larry and the entire LNS team — to build bridges across a diverse and geographically disconnected bottom up movement to build the relationships, momentum and power necessary to take on the fossil fuels industries and "the powers that be" to create a carbon-free, sustainable future with jobs and justice for all.
Please join us in welcoming Larry as a new leader in the movement to create a world where everyone can make a living on a living planet.
Solidarity,
Joe Uehlein, President
Voices for a Sustainable Future