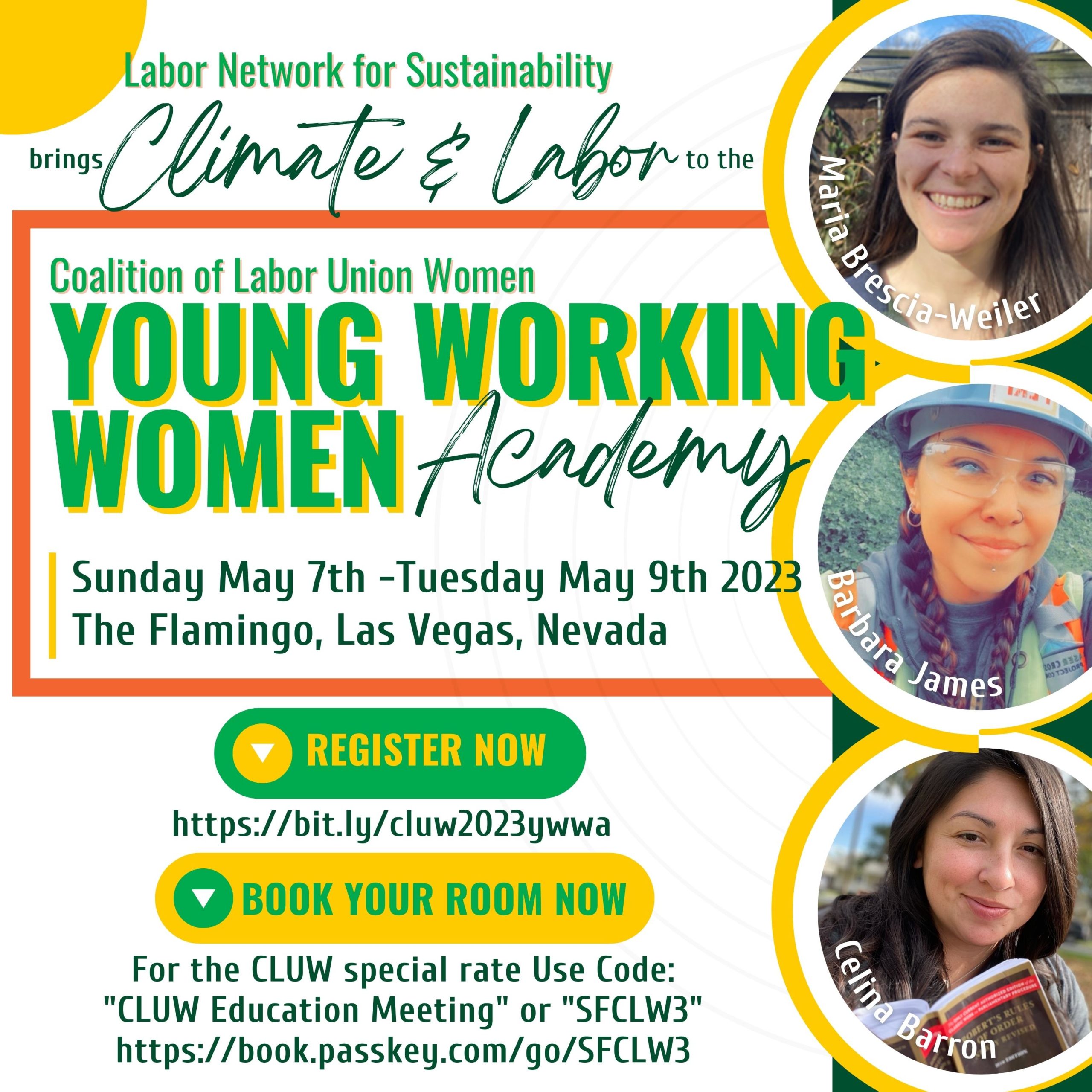 Members of the Coalition of Labor Union Women (CLUW) have been integral to the LNS Young Worker Organizing Committee since its inception. CLUW is a national organization that advocates for the rights and empowerment of women in the workplace. Now, participants in the LNS Young Worker Project are organizing the first ever CLUW Young Working Women Conference, May 7 – 9 in Las Vegas, Nevada!
The upcoming young women worker conference, in conjunction with the broader education conference organized by CLUW May 9 – 11, will be a valuable opportunity for young women to network, learn from experienced professionals, and develop skills to advance their careers. These conferences will provide a platform to discuss and address issues affecting women workers, such as pay inequality and discrimination. Folks will also get a chance to hear from many of the incredible facilitators and panelists who made the Young Worker Convergence on Climate a success, including Crystal Herrera and Celina Barron, IBEW Local 11; Teresa Oller, American Postal Workers Union Local 128; Amy Calandrella, International Union of Operating Engineers Local 98; Gabbi Pierce, Communication Workers of American Local 7250, as well as Barbara James, United Brotherhood of Carpenters Local 1907 and Maria Brescia-Weiler of LNS who will lead a workshop on the crucial intersection of climate justice and young women workers.
Register by April 3rd to receive a discounted hotel block rate! By bringing together diverse perspectives and experiences, we hope these conferences can inspire and empower the next generation of women leaders in the labor movement!