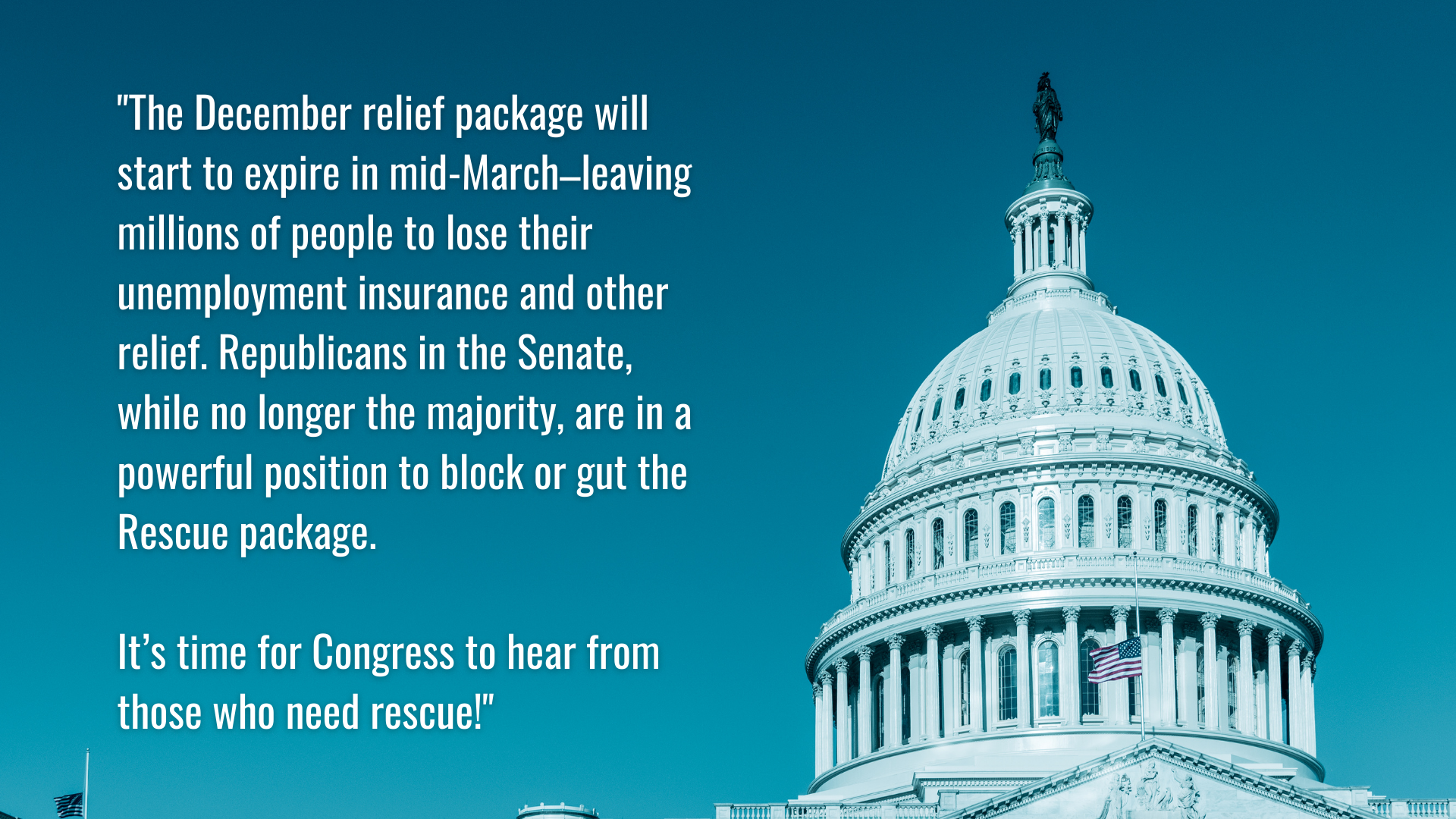 After many months of Republican stonewalling the HEROES Act, in December, Congress finally passed a totally inadequate bill to address the hardship of people hit by the COVID-19 depression. Now newly elected president Joe Biden is proposing new legislation–aptly dubbed the Rescue Act. While nothing is perfect, but the Rescue Act includes much of what has been advocated to reduce hardship since the stymieing of the HEROES Act.
The proposal includes:
$1,400 checks–including adult dependents and mixed status households.
$400/week supplemental unemployment insurance through September.
14 Weeks Paid Sick and Family & Medical Leave.
Eviction moratorium through September with more state and local aid.
Substantial state and local aid, funding to re-open schools safely, and expanded SNAP and WIC benefits.
Funding for vaccine production and equitable distribution, free vaccinations, and protections for essential workers.
See a summary of Biden's proposal »
The December relief package will start to expire in mid-March–leaving millions of people to lose their unemployment insurance and other relief. Republicans in the Senate, while no longer the majority, are in a powerful position to block or gut the Rescue package.
It's time for Congress to hear from those who need rescue!