About Our Opening Panelists, Hearing Facilitators and Moderators
MODERATORS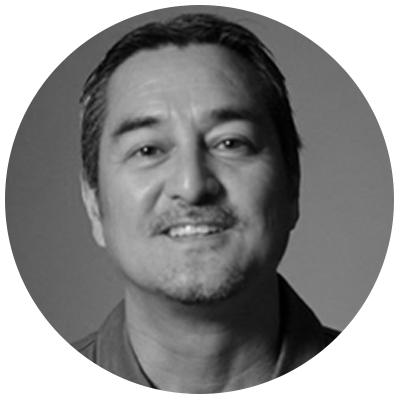 Michael Leon Guerrero, Executive Director
Labor Network for Sustainability
Michael Leon Guerrero has served as Executive Director of the Labor Network for Sustainability since 2016 after serving as the National Coordinator of the Climate Justice Alliance. Michael co-founded and served as the National Coordinator of the Grassroots Global Justice Alliance from 2004-2012, playing a leadership role in organizing the World and US Social Forums.
Bringing more than 30 years of community organizing and alliance building experience to LNS, Michael served as a field organizer and Executive Director at SouthWest Organizing Project (SWOP) for 17 years, leading successful environmental and economic justice campaigns. He helped strengthen environmental policy and enforcement in low-income Chicano communities.
A Chamorro and Filipino, Michael also served as Executive Director of UNITY, an alliance of national alliances organizing in different sectors of working-class communities of color in the U.S., Michael serves on the boards of directors of Greenpeace, Inc. and the SWOP Action Fund, and is a former board member of Jobs with Justice.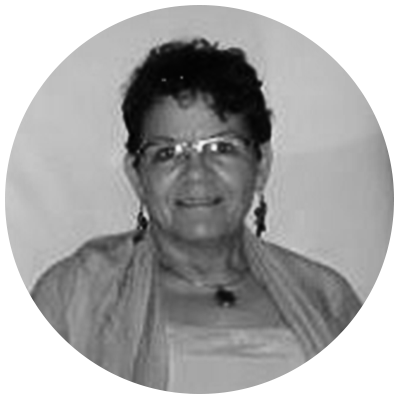 Jane English, Program Manager
NAACP Environmental and Climate Justice Program
Raised in West Virginia and a daughter of a coal miner who was an active member of the United Mine Workers, Jane English is an experienced human rights and social justice organizer/activist. From her early activism in the struggle for desegregation, membership in the Glass Bottle Blowers Association-AFL-CIO, Local 155-156, to landlord-tenant organizing, anti-apartheid protest, voting rights advocacy and GOTV, to picket lines and marches in support of workplace justice issues, and her own work with the United Mine Workers, Jane has remained vigilant. She has accomplished work in civil rights enforcement that consists of her work with the Fairfax County, Virginia's Human Rights Commission. Jane served as a member of the Plymouth Congregational United Church of Christ Board of Social Action, and served as its chair 2002–2010. This faith-based social justice work includes support for reparations for African Americans, fair trade product education, anti-war, labor solidarity and Haitian support work. She is a graduate of Marshall University and she completed two years of law school at the West Virginia University College of Law.
OPENING PANELISTS

Appearing Wednesday, February 3, 2021, 3 p.m. Eastern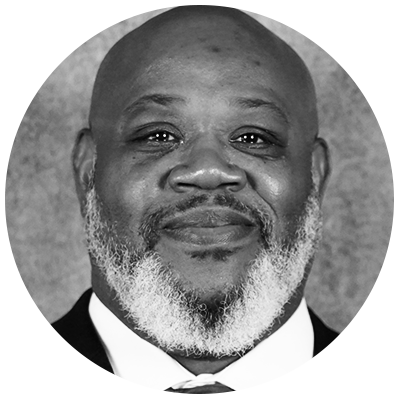 Kenneth Kirk
International Vice President, Amalgamated Transit Union (ATU), AFL-CIO
International Vice President Kenneth Kirk was appointed by International President John A. Costa with approval by the ATU General Executive Board as International Secretary-Treasurer to serve out the term of the late International Secretary-Treasurer Oscar Owens.
Mr. Kirk started his work in public transit in 1985 after looking for a job to support himself in college when an old friend recommended he apply for a job at Dallas Transit System. He got the job and joined Local 1338-Dallas, Texas. After a year on the job, he got sick and had to take three days off. When he returned, his pay had been docked. When he challenged management, they told him he hadn't adhered to company policy on reporting sick time. Kirk knew he had been singled out because one of the managers didn't like him. It sparked him to get involved with his local to make sure management would not do this to his sisters and brothers.
In 1990 Kirk was appointed a Shop Steward at Local 1338 and a year later, was elected Vice President of the local and eventually President/Business Agent in 1994. When Kirk took over the local, there were 368 members–a membership number that increased to 1,500 by the time he was appointed as an International Representative in 2004. That same year, Kirk was appointed by then International President Warren George to fill out the term of International Vice President Charles Pettus, who retired for health reasons. For five years after that, Kirk continued to be re-elected as IVP.
While Local President/Business Agent Kirk served the labor community in Dallas as Vice President and President of the Dallas AFL-CIO. He was also Vice President and President of the ATU Texas Legislative Conference Board. Today, he is the second highest ranking official of the Amalgamated Transit Union.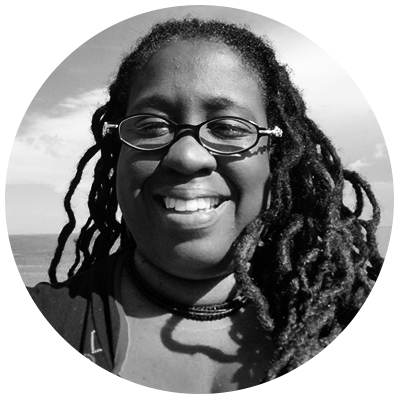 Jacqueline Patterson
Senior Director of the NAACP Environmental and Climate Justice Program
Jacqueline Patterson is the Senior Director of the NAACP Environmental and Climate Justice Program. Since 2007 Patterson has served as coordinator & co-founder of Women of Color United. Jacqui Patterson has worked as a researcher, program manager, coordinator, advocate and activist working on women's rights, HIV&AIDS, racial justice, economic justice, and environmental and climate justice. Patterson served as a Senior Women's Rights Policy Analyst for ActionAid where she integrated a women's rights lens for the issues of food rights, macroeconomics, and climate change as well as the intersection of violence against women and HIV&AIDS.  Previously, she served as Assistant Vice-President of HIV/AIDS Programs for IMA World Health providing management and technical assistance to medical facilities and programs in 23 countries in Africa and the Caribbean. Patterson served as the Outreach Project Associate for the Center on Budget and Policy Priorities, and Research Coordinator for Johns Hopkins University. She also served as a U.S. Peace Corps Volunteer in Jamaica, West Indies.
Patterson holds a master's degree in social work from the University of Maryland and a master's degree in public health from Johns Hopkins University. She currently serves on the Steering Committee for Interfaith Moral Action on Climate, Advisory Board for Center for Earth Ethics as well as on the Boards of Directors for the Institute of the Black World, The Hive: Gender and Climate Justice Fund, the American Society of Adaptation Professionals, Greenpeace, Bill Anderson Fund, People's Solar Energy Fund, and the National Black Workers Center Project.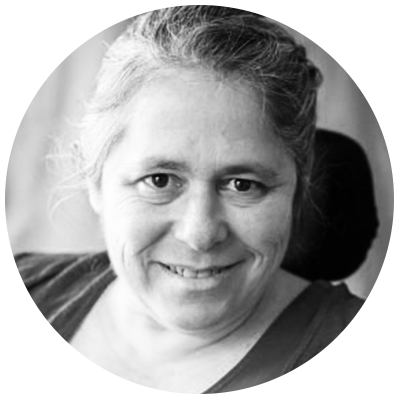 Julie Reiskin
Executive Director, Colorado Cross Disability Coalition
Julie Reiskin, LCSW, is the executive director of the Colorado Cross-Disability Coalition (CCDC) whose mission is to advocate for social justice for people with all types of disabilities. CCDC has taken a leadership role within Colorado on disability policy, particularly in health care and assuring that people with disabilities have a voice in shaping disability policy. CCDC is proud to be a disability-led organization. Prior to becoming the Executive Director for CCDC in 1996, Ms. Reiskin served as the organization's policy analyst.
Ms. Reiskin moved to Colorado from Connecticut in 1994. In Connecticut, she was a partner in a consulting firm, specializing in diversity issues throughout Southern New England. She also had a private psychotherapy practice and worked on grassroots organizing and positive youth development with several organizations in Connecticut.
Ms. Reiskin teaches in the areas of Disability Rights, Disability Cultural Competency, Policy Advocacy, Nonprofit Program Development and Practice, Client/constituent Engagement and Equity, Diversity and Inclusion (EDI). She consults with other organizations helping them develop and practice real and meaningful client involvement. She is an adjunct faculty with the University of Denver Graduate School of Social Work. She has served on the Legal Services Corporation Board since 2010 and also serves on the Boards of the Denver Foundation, the American Civil Liberties Union of Colorado and the National Pain Advocacy Center.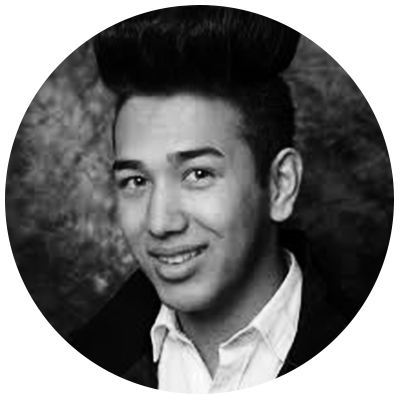 Mahdi Hossaini
Civic Engagement, Lead Youth Organizer, Together4Brothers (T4B)
Mahdi recently graduated from Highland High School in and is attending the University of New Mexico in Albuquerque this fall. Originally from Afghanistan, he migrated to the United States from Turkey. Mahdi has played a critical role with reaching refugee young men and families. He also is an intern with the City of Albuquerque and Community Safety Program, and as a champion martial artist is known at T4B by his nickname, "Ninja." At T4B, Mahdi is currently organizing the Dari circles.
Guest Hearing Facilitators
In order of appearance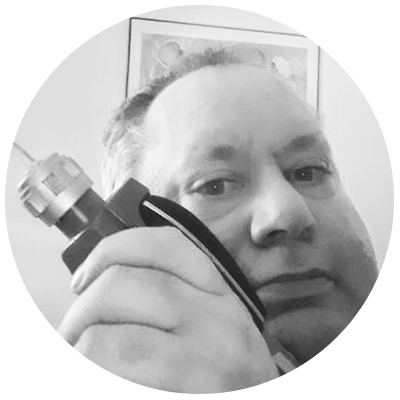 Alfred P. Kielwasser
Author of "Gay People, Sex and The Media," Adjunct Professor, Film and Television, Solano College
Alfred P. Kielwasser is a media studies teacher and activist. He has taught at the University of San Francisco, San Francisco State University, and Solano College. His teaching, research, and publications are focused issues of cultural representation and media diversity, with a particular emphasis on images of people experiencing homelessness, the LGBTQ community, and youth. His research has been published in several peer-reviewed journals, and he also authored numerous book chapters , columns,and articles for newspapers and magazines around the world. He currently chairs the Board of Directors for Media Alliance, a seminal non-profit organization that has championed media democracy, accountability, and diversity for over four decades. At Media Alliance, he directed the "Raising Our Voices" program that provided media skills training to homeless and marginally-housed people, so that they could better advocate and speak for themselves in the press. Additionally, he has taught adult education classes in numerous homeless shelters and supportive housing units in San Francisco.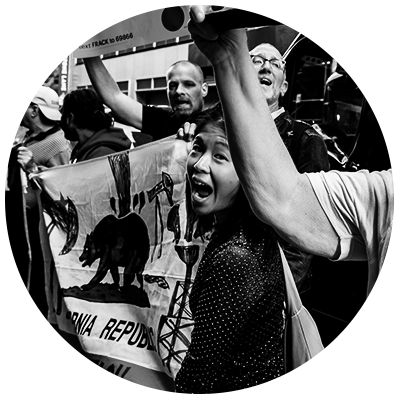 Jean Su
Energy Justice Program Director, Staff Attorney, Center for Biological Diversity
Jean Su is the Director of the Energy Justice Program and a staff attorney with the Center for Biological Diversity, where she engages in domestic litigation and progressive policy and movement development on renewable energy deployment and energy democracy, as well as international climate change policy. This year, she spearheaded the vital nationwide campaign to stop power, water, and broadband shutoffs during COVID-19 and helped win the moratorium in the HEROES Act through mobilizing over 830 groups in all fifty states. She also co-leads the Climate President campaign, a 500-organization legal and mobilizing effort urging President Biden to enact unprecedented bold and progressive climate actions under existing statutory powers without Congress. As a litigator, she has litigated against the U.S.-Mexico border and is lead counsel in a case with the nation's largest labor unions representing over 50 million workers that has sued the Trump administration to invoke the Defense Production Act to make lifesaving PPE for essential and frontline workers. Jean is a first generation Taiwanese-American and currently lives in Washington, D.C., where she volunteers as an art docent for the National Gallery of Art. She holds a bachelor's degree from Princeton University, a master's degree from the London School of Economics, and a law degree as a member of the inaugural class of the University of California, Irvine School of Law.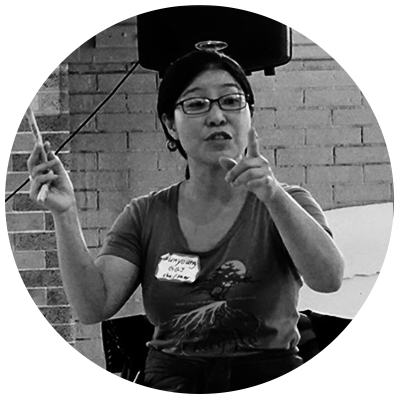 Sunyoung Yang
Political Director, Grassroots Global Justice Alliance
Sunyoung Yang is the Special Projects Coordinator, a newly formed position to support GGJ's overall membership and program development initiatives.  Prior to GGJ, Sunyoung worked close to a decade at the Labor/Community Strategy Center(LCSC) and Bus Riders Union (BRU)based in Los Angeles, as the lead organizer for their transit justice and climate justice campaigns.  She has represented BRU and GGJ in various international movement delegations. She took a 5 year sabbatical farming in Hawaii learning about food sovereignty as it relates to the struggle for Hawaiian sovereignty against US military occupation and Monsanto takeover/poisoning of land and water resources.  She participated in the UCSC Center for Agro-ecology and Sustainable Community Systems's horticulture apprenticeship and worked as a food justice organizer in her home base of Trenton, NJ. She currently lives with her intergenerational family in Trenton, NJ and is enjoying being a new mom to a rompousy bundle of joy.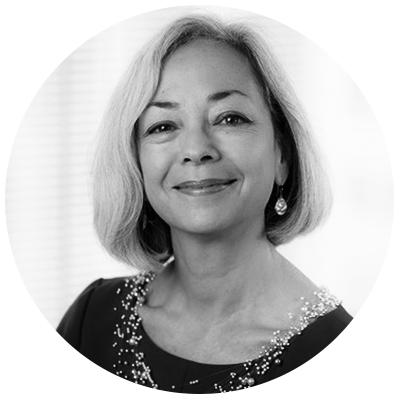 Thea Lee
President, Economic Policy Institute
Thea Lee is the president of the Economic Policy Institute. Lee has a longstanding relationship with EPI, having begun her career here as an international trade economist in the 1990s. Lee came to EPI from the AFL-CIO, a voluntary federation of 56 national and international labor unions that represent 12.5 million working men and women, where she served as deputy chief of staff. At the AFL-CIO, she developed a track record of conducting rigorous economic research, overseeing an ambitious policy agenda, and helping steer a large organization through change.
Lee has spent her career advocating on behalf of working families in national policy debates on issues such as wage inequality, workers' rights, and fair trade. She is co-author of The Field Guide to the Global Economy, published by The New Press, and has authored numerous publications on the North American Free Trade Agreement, the impact of international trade on U.S. wage inequality, and the domestic steel and textile industries.
Lee has been a voice for workers in testimony before congressional committees and in television and radio appearances—including on PBS NewsHour, Good Morning America, NPR's All Things Considered and Marketplace, Fox Business, and the PBS documentary Commanding Heights. She has also served on the State Department Advisory Committee on International Economic Policy, the Export-Import Bank Advisory Committee, and the Board of Directors of the National Bureau of Economic Research, among others. She currently serves on the U.S.-China Economic and Security Review Commission, to which she was appointed by Senate Minority Leader Charles Schumer, as well as the boards of the Congressional Progressive Caucus Center, the Center for International Policy, the Coalition for Human Needs, and the Progressive Talent Pipeline advisory council. She also serves on the national advisory board of the Institute for Women's Policy Research and the external advisory board of the Roosevelt Project at the MIT Center for Energy and Environmental Policy Research.
Lee holds a master's degree in economics from the University of Michigan at Ann Arbor and a Bachelor's degree in economics from Smith College. Lee lives in Washington, D.C., with her husband and dog. She has one daughter, who teaches middle school in Brooklyn. She likes to cook, read, and travel.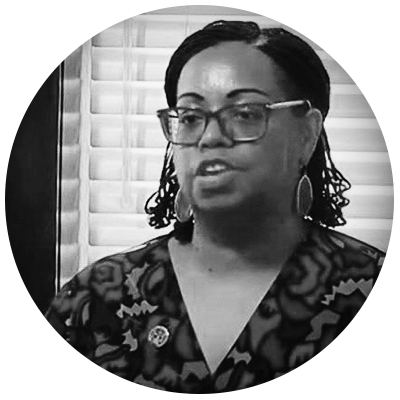 Denise Abdul Rahman
Regional Field Organizer for Midwest/Plains States, NAACP Environmental and Climate Justice Program
Denise Abdul-Rahman is a staff member of the National NAACP Environmental Climate Justice Program (ECJP), as the Regional Field Organizer for the Midwest and Plain States and serves as the Environmental Climate Justice Chair of the Indiana State Conference of the NAACP. She employs the program's three objectives:  Reduce Harmful Emissions, Particularly Greenhouse Gases; Advance Energy Efficiency and Clean Energy; and Strengthen Community Resistance and Livability.
Denise holds a BS in management, an MBA in healthcare management, and a health informatics designation from Indiana University School of Informatics.
Her accomplishments include organizing over 85 attendees, representing several organizations across the Midwest to the United States EPA, Region V to present the "Our Power Plan," as well as organizing the "Just Energy" Campaign. Denise called for Indianapolis Power Light to stop burning coal by 2016 and the plant stopped February 2016, and she led a contingent that was crucial to the defeat of House Bill 1320, a bill that sought to depict a narrative that 'solar was unfair to people of color/African Americans and therefore a fee to distribute energy across the grid should be enforced to make it fair for all. The "Just Energy' Campaign solidified the defeat and the victory rose to national coverage with LA Times and Bloomberg News.
She has had the privilege to speak and work with various academic institutions: DePauw University, IU McKinney School of Law, IUPUI School of Sociology, Purdue University, Indiana State University, IU-Bloomington, Smith (Popular Economics Summer Institute), Butler, and Wayne State-Law School. Denise provided a Keynote address for University of Chicago at Illinois (Freshwater Lab Summit), AALS Clinical Education conference, Global Citizen Year at Stanford University, Duke University, and IUPUI Richard Lugar Renewable Energy Center.
She has served as a Delegate to the Paris COP 21, as a Delegate to the Global Climate Action Summit, as the former Vice Chair for the Indianapolis Air Pollution Control Board, and as an advisor for the Thrive Indianapolis Climate Action Plan.
Denise has received the Faith Based Rev. Mozel Sanders Drum Major for Humanities Award 2020, the Indiana University Robert McKinney School of Law Environmental Protector Award 2019, and the NAACP Indiana Hazel B. Hunter Award 2019.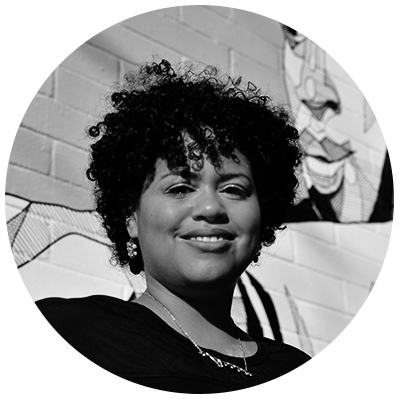 Denise Diaz, Pronouns: She/Her/Ella
Co-Director of Central Florida Jobs with Justice
Denise was born and raised on the northwest side of Chicago after her parents migrated from Puerto Rico in the late 70s. Growing up as a proud product of Chicago public schools, Denise's teachers shaped her love for learning and teaching children. After high school, Denise started teaching as an early childhood teacher as a way to pay for college full-time. It was there, Denise began learning about organizing and activism. Denise went on to earn her BA in Political Science from the University of Illinois at Chicago. Her career in movement work began in immigrant communities in both chicago and maryland as a tenant rights community organizer.
In 2007, Denise's passion for empowering working people is what brought her to the south and specifically Florida. For over 13 years, her role in Central Florida has included cultivating worker leaders, building strategic campaigns and forming coalitions  between community groups and labor unions centered on improving the lives of working people. Denise currently serves as the Co-Director of Central Florida Jobs with Justice. She also sits as the National chair of Jobs with Justice education fund.
Denise Diaz currently lives in Orlando alongside her partner and three children.When Denise is not doing Jobs with Justice things, she enjoys traveling with her family, deepening her yoga practice and going to live concerts of her favorite artists.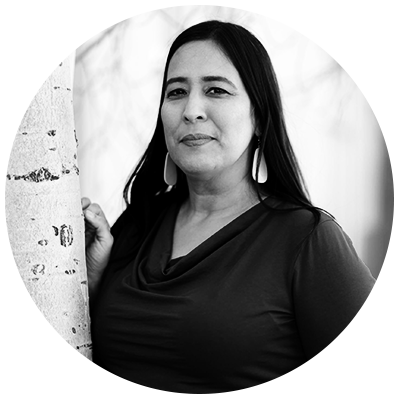 Ozawa Bineshi Albert, Movement Building Coordinator, Indigenous Environmental Network
Ozawa Bineshi Albert is Yuchi and Annishinaabe and serves as the Movement Building Coordinator with the Indigenous Environmental Network. She is also part of the Leadership Team of IEN. As coordinator she works with It Takes Roots and other movement spaces. She grew up in the native/indigenous rights movement and her work has primarily been in environmental justice and Native rights. She began her organizing work with the Native Lands Toxics Campaign of Greenpeace. She was founding board member of the Indigenous Environmental Network (IEN) and served on the Youth Task Force of the Southern Organizing Committee.  She helped create the Native American Voters Alliance and served as Lead Organizer and Operations Director. She is a recent graduate at the Institute of American Indian Art with a degree in Indigenous Liberal Studies with minors in Performing Arts and Creative Writing. When not organizing she has written and produces plays with a women's theater collective called Hembras de Pluma where she wrote three plays in the subjects of domestic violence, missing and murdered indigenous women, and indigenous identity politics among others. She is the proud mother of three, a daughter and two sons. Bineshi lives in rural Oklahoma.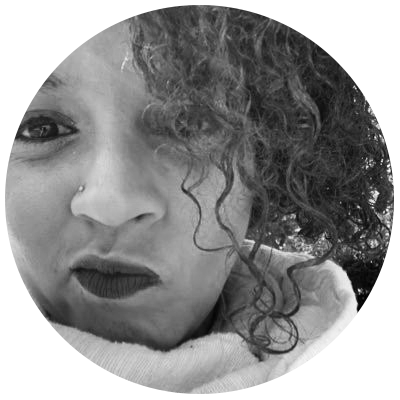 Dany Sigwalt, Co-Executive Director, Power Shift Network
Dany Sigwalt (Pronouns: She/Her), a native of Washington, DC, has spent much of her career moving between movement building and youth leadership development, working to marry the two into one cohesive strategic reality. She cut her organizing teeth providing solidarity childcare for housing rights advocates in DC, fighting the wars in Iraq and Afghanistan, and with the Occupy DC movement. She joined Power Shift Network in 2016 as Operations Director and has been supporting the organization in exploring better distribution of leadership energy for long term sustainability ever since.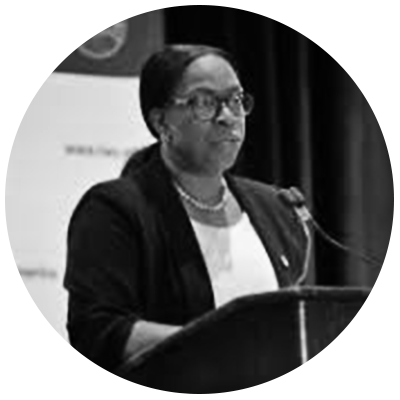 Regina Eberhart, Director of Political Action, Transport Workers Union of America (TWU) 
Regina Eberhart is a senior government and external relations executive with experience in the development, management and implementation of multi-faceted strategies and campaigns to advance legislative and regulatory priorities. Her background spans the fields of Communications, Community Organizing, Campaigns, and Political Affairs. Her work as Director of Political Action for the Transport Workers Union of America is focused on planning and executing strategic campaigns, political & legislative trainings to help mobilize and empower TWU members as they take on the "boss". Regina received her B.S. degree in Communications & Rhetoric and M.A. in Political Communication at the State University of New York at Albany.  Prior to coming to TWU International, Regina worked as Assistant Director of Legislative and Political Action at the Amalgamated Transit Union International Government Affairs department. Regina is a proud mom to an awesome 9-year old son and in her spare time you'll find her cheering him on at all his sports games if she's not dancing to some good music or reading a cool book.
TRANSIT EQUITY NETWORK INTERNAL FACILITATORS
In order of Appearance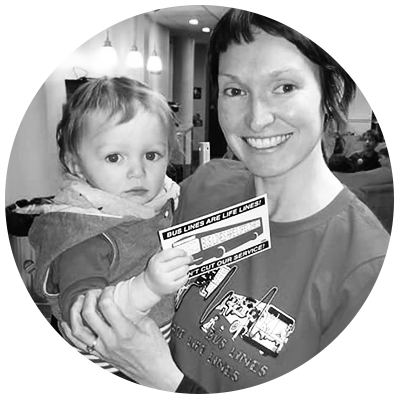 Laura Wiens, Executive Director, Pittsburghers for Public Transit 
Laura Chu Wiens has been a member of the Pittsburghers for Public Transit board since 2013 and involved in its resident campaigns to restore bus service to transit deserts. She assumed the staff position in June 2017. Laura has her roots in labor organizing with UNITE HERE, and draws from her experience recruiting and training leaders in the service industry to mobilize transit riders in the fight for equity, access and transparency within our public agencies. Laura is Chinese-American, and believes in the collective power of people to transform their communities. In her free time, she sings with a jazz ensemble and plays with her two babes, Gabriel and Hazel.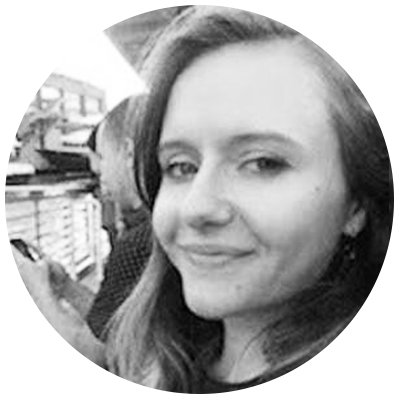 Erica Dodt
Erica is a distributed organizer working to build people power throughout the Nation to push our lawmakers and the auto makers to fight for strong clean car standards. She also works on transit equity, fighting to keep workers safe and our transit clean, funded and ever expanding. She can be reached at [email protected] or (815) 954-1782.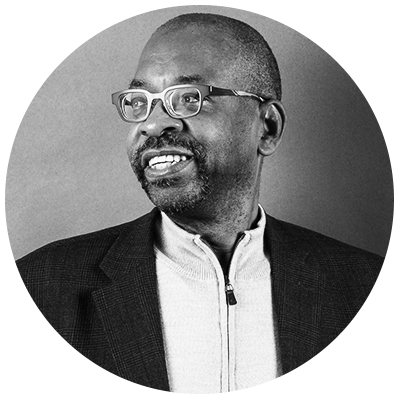 Bill Washburn – NAACP-DC Environmental and Climate Justice Committee
Bill Washburn is a retired community planner with more than 40 years of lifetime professional experience with a focus on community-friendly transportation planning. He holds a master's degree in planning from Harvard University and a bachelor's degree in civil engineering from Vanderbilt University.
Bill Washburn retired in 2016 from the Prince Georges County MD Planning Department after nearly 14 years during which he led or co-led staff/consultant teams in preparing transit oriented development plans for six of fifteen Metrorail stations located in Prince Georges County, MD. Throughout the preparation of these plans, Bill was a leading in-house advocate for the creation of urban streets that prioritized pedestrians, bicyclists, and transit over automobiles (complete streets).
At the DC Office of Planning (1986-1995), Bill worked as the interagency coordinator of large-tract development reviews and helped coordinate revisions to the District Elements of the Comprehensive Plan for the National Capital. Other professional experience included teaching community planning courses at Howard University and the University of the District of Columbia and coordinating planning and community engagement activities for a community development corporation that served disadvantaged DC neighborhoods east of the Anacostia River.
Nicole Wong, Campaign Manager, Green For All 
Nicole Wong is a Campaign Manager with Dream Corps Green For All and is based in Oakland, CA. She leads the team's state and regional clean transportation and transit equity work through the Fuel Change campaign. She works to help bring more accessible, affordable, low-carbon, and zero-emission transportation to communities who face inadequate mobility options and disproportionate exposure to transportation pollution.
Before coming to Green For All, Nicole was a Community Advocate on the Voting Rights team at Asian Americans Advancing Justice-Asian Law Caucus where she worked to ensure that immigrant, low-income, and limited English proficient (LEP) voters across California have the knowledge and resources they need to fully access the ballot.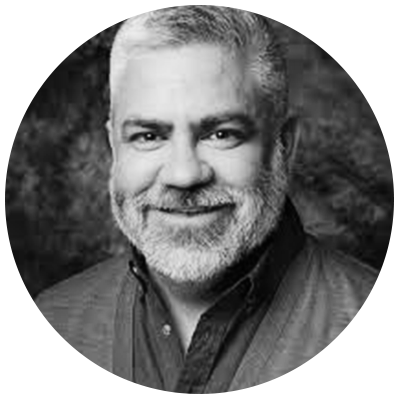 Christopher Ramirez, Co-Founder and Executive Director of Together for Brothers
Christopher brings an extensive amount of community organizing, strategic planning, consultation and organizational management. Building power w/ YMOC and making space at decision making tables is a core value he lifts up at T4B.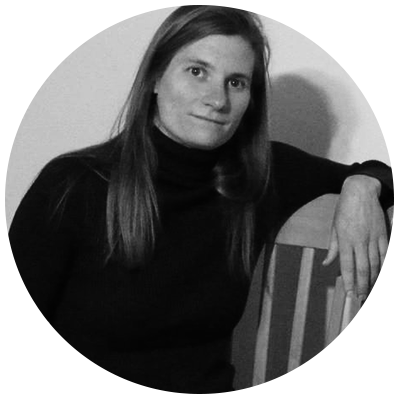 Gail Francis, Strategic Director, RE-AMP
Gail is the Strategic Director of the RE-AMP Network, which connects more than 130 member organizations in a shared goal of equitably eliminating greenhouse gases in the Midwest by 2050. Prior to coming to RE-AMP, she founded the Labor in the New Energy Economy program at the Center on Wisconsin Strategy, and previously worked as a labor and community organizer. Before gaining access to the transformative power of the labor movement, she worked in kitchens, group homes, and in an auto parts factory. She holds a Masters of Science in Systems Thinking in Practice, and developed the RE-AMP Systems Thinking Academy to bring systems theory into advocacy.  She is also the author of Bliss(ters): How I Walked from Mexico to Canada One Summer.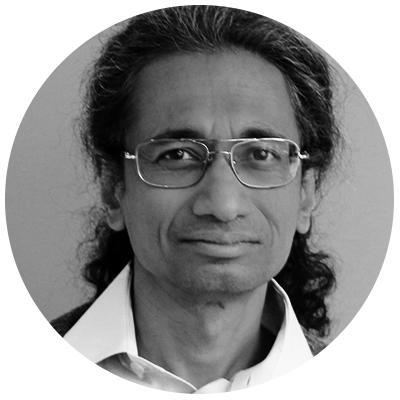 Basav Sen, Climate Justice Project Director, Institute for Policy Studies 
Basav Sen joined the Institute for Policy Studies as the Climate Justice Project Director in February 2017. His work focuses on climate solutions at the national, state, and local level that address racial, economic, gender and other forms of inequality.
Prior to joining IPS, Basav worked for about 11 years as a strategic corporate campaign researcher at the United Food and Commercial Workers (UFCW). He has also had experience as a campaigner on the World Bank, International Monetary Fund (IMF), and global finance and trade issues. As a member of a grassroots neighborhood-based environmental group, he has been involved in local struggles on energy justice in Washington DC.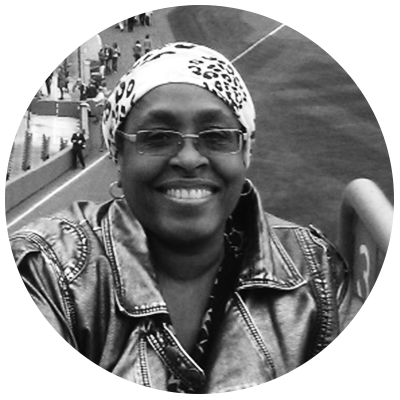 Nancy Smith, Massachusetts State Conference, NAACP Transit Environment Climate Justice Committee
Nancy B. Smith, Program Manager for Community Resilience and Engagement at Office of Public Health Preparedness (OPHP), Boston Public Health Commission (BPHC) located in Boston, Massachusetts. Ms. Smith is responsible for developing community relationships in support of emergency preparedness and community resilience in close coordination with other Public Health Departments and Boston Emergency Management Services (BEMS).  Nancy earned a Bachelor of Science in Finance from Northeastern University and has a Certificate in Maternal Child Health from the Boston University School of Public Health. Nancy completed Harvard T.H. Chan School of Public Health "Community  Health Leaders" Program. Nancy has worked in different departments of the Boston Public Health Commission, Substance Abuse Bureau, Homeless Commission, and the Child Adolescence and Family Health Bureau. Co-Developed "Healthy Relationships" curriculum" under the 3-city Community Healthy Marriage Initiative (CHMI) site report that includes Boston on the ACF website. 
Nancy co-developed and manages an emergency preparedness, public safety, public health and climate adaption program, "Get Ready, Be Safe, Stay Healthy" program. Ms. Smith  is currently working on several special programming exploring (rising tides and heat island) Climate Change Adaption for the City of Boston.  Ms. Smith is lifetime member of Black Emergency Managers Association International, and member of Team Rubicon.  Ms. Smith is member of Massachusetts State Conference 2020 NAACP Transit Environment Climate Justice Committee.
Lead-Planner 2019 May and September Community Movie Series "Cooked: Survival by Zip Code" hosted in Boston and Cambridge.  Lead Planner 2020   Summer of Extremes: Racism, Health Inequity and Heat