Tired of waiting for the Green New Deal? Thousands of individuals and communities, cities, and states are taking climate protection into their own hands by creating their own "Green New Deal from Below." This commentary portrays how people are using energy efficiency and conservation locally to realize the climate, jobs, and justice goals of the Green New Deal.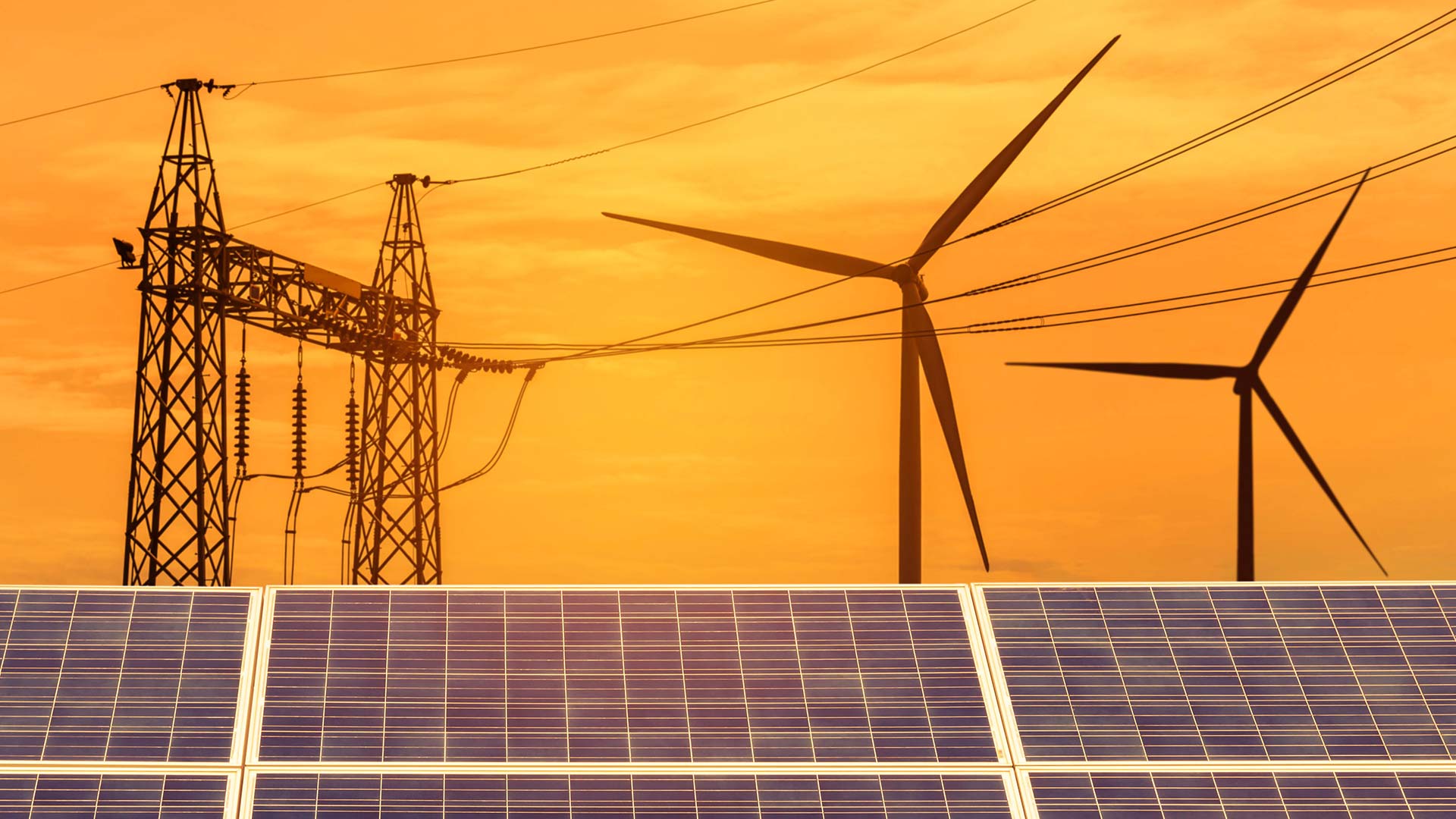 Every time you replace an incandescent light bulb with a florescent or LED one, every time you caulk a window to stop heat from escaping, you save energy. Every time a skyscraper installs new heating and cooling equipment, it saves a significant and measurable number of watts. Indeed, the energy that is saved by these and other energy efficiency and energy conservation measures has come to be known as "negawatts."
Energy efficiency and conservation are essential elements of the Green New Deal. It includes "upgrading every residential and industrial building for state-of-the-art energy efficiency, comfort and safety" and "decarbonizing" manufacturing, agriculture, transportation, and other infrastructure.[1] Spelling out the role of energy efficiency, Sen. Bernie Sanders (I-Vt.) and Rep. Alexandria Ocasio-Cortez (D-N.Y.) in April, 2021, introduced the Green New Deal for Public Housing Act which aims to strengthen public housing communities, improve living conditions for residents, and create jobs by addressing the housing and climate crises through the retrofitting, rehabilitating, and decarbonizing of the nation's entire public housing stock.[2]
Meanwhile, at community, local, and state levels people are already producing "negawatts" through the "Green New Deal from Below." Using more efficient home appliances, building houses and workplaces close to public transportation, and insulating buildings are a few examples. Homes, workplaces, stores, and other buildings are among the highest producers of greenhouse gases, and in this commentary we will focus on examples of energy efficiency and conservation that reduce the use of energy in buildings.
Carbon-neutral by 2030
In June 2019 the city of Ithaca NY adopted the Ithaca Green New Deal, to address climate change, economic inequality, and racial injustice. It aims for 100% renewable electricity for the municipality by 2025 and carbon-neutrality community-wide by 2030 – in just 11 years.[3] In  response to the COVID pandemic, in 2021 the Ithaca Green New Deal was further defined as a "people-first, socially driven economic strategy, seeking to elevate social capital and to guarantee equity, justice and sustainable prosperity to all members of the community."[4]
Crucial for the Ithaca Green New Deal is an Efficiency Retrofitting and Thermal Load Electrification program designed to promote energy-efficiency retrofits and eliminate fossil fuel combustion in new and existing residential and commercial buildings. The city has set the initial goal of retrofitting 1,000 buildings in the first 1,000 days. Strategies to improve energy performance and eliminate carbon emissions will include:
Envelope intervention to maximize performance and reduce energy loads.
Replacement of low performance windows.
Installation of energy recovery ventilation systems.
Efficient and automated LED lighting.
Electrical panel and installation upgrades.
Substitution of electric appliances with highly efficient, smart electric alternatives.
Substitution of natural gas, propane and fuel oil space heating systems with cold-climate air-source and ground-source heat pumps for space heating and cooling.
Substitution of natural gas and propane water heaters with heat pump water heaters with storage tanks.
Substitution of natural gas and propane cooking stoves with electric induction cooktops.
Substitution of natural gas and propane clothes dryers with electric heat pump dryers.
Load flexibility, grid interacting, advance control systems.
Solar PV and onsite energy storage systems.
Bi-directional electric vehicle charging systems.[5]
Ithaca plans to create 1,000 jobs in the region in those first 1,000 days. The city can require that 80 percent of the workforce be local. It also aims to work with nearby cities to establish a "green workforce corridor" that will create a long-term regional market for energy efficiency and retrofit jobs. A Green Workforce Development Taskforce will lead the training and certification of local skilled workers. It is identifying "community champions" to recruit for job training programs.
Ithaca's Green New Deal operates in a "Justice 50" framework requiring that half of all investment – including workforce development, retrofitting, and transportation — goes into climate justice communities. As an alternative to conventional public consultations, the city is developing a "new model for democratic engagement" based on initiating 1,000 "conversations" about the program with individuals, companies, and institutions. Sustainability director Luis Aguirre-Torres says, "If I were alone in thinking this way, then I would be worried. But you know, there is an army behind me. There's so many people, so many companies, so many organizations working with me to make this happen, that I'm not worried.[6]
The city has already contributed substantially to get the Ithaca Green New Deal off the ground. It is also creating a financing facility to provide individuals and commercial entities ten to fifteen year, zero- to low-cost energy programs. The city expects to provide $100 million in financing for the first 1,000 residential and 500 commercial retrofitting and electrification projects by borrowing from private equity, leveraging the state and federal government to reduce the cost of capital, and mitigating risk through city financing policies.[7]
Los Angeles Green New Deal: Sustainability 2019
In 2019, the city of Los Angeles launched the Los Angeles Green New Deal. Its overall targets include 55% renewable energy by 2025; 80% by 2036; and 100% by 2045.[8] It plans to reduce municipal GHG emissions from a 2008 baseline by 55% by 2025 and 65% by 2035, reaching carbon neutral by 2045. It proposes to create 300,000 green jobs by 2035 and 400,000 by 2050.[9] To lead the mobilization it created a Climate Emergency Commission, an Office of the Climate Emergency Mobilization Director, and a Jobs Cabinet.[10] Echoing national Green New Deal proposals, it promised to "improve air and water quality, reduce the energy burden of low-income households, address food deserts, provide economic opportunity in green jobs, build greater access to open space – and correct long-running environmental injustice across our city."[11] Los Angeles' sustainability program has provided for annual reports to allow ongoing evaluation. By 2021 the city's GHG emissions were 24% below 1990 levels.
While the Green New Deal plan includes programs ranging from renewable energy, to electrification of transportation and reduction of vehicle miles travelled, to localization of water supply, to urban redesign, the most rapid reductions in GHG emissions will come from reducing building energy use. The plan proposes to cut energy use in all types of buildings by 22% by 2025, 34% by 2035, and 44% by 2050.[12]
Los Angeles is currently rated by the U.S. Department of Energy as the #1 Energy Star city. It has 587 "high-performing buildings."  In 2020 alone these buildings saved $203 million in energy costs through efficiency savings. Over the past decade, 11,120 GWh have been saved in L.A.'s buildings through electric utility rebates and incentives for energy efficiency, saving Angelenos $1.78 billion on their utility bills.[13]
The most recent part of Los Angeles' Green New Deal is the Comprehensive Affordable Multifamily Retrofits (CAMR) program, launched late in 2021. Its purpose is to help low-income tenants and building owners save money on energy bills, create green jobs, and help meet the goal of the Los Angeles Green New Deal to provide $100 million in energy efficiency programs to renters.
According to Los Angeles Mayor Eric Garcetti, who initiated the city's Green New Deal,
Tackling the climate crisis is about more than just government action — it's about giving our most vulnerable residents the tools they need to join this fight, reverse generations of environmental inequities, and cut their own energy costs. The CAMR program is an important step on Los Angeles' path to carbon-neutrality — empowering Angelenos who often bear a disproportionate burden of the climate emergency to take advantage of several solutions that will help build a greener, more equitable, and more prosperous city.
More than 3,000 units are expected to enroll in the program in 2022. To qualify, buildings must have five or more housing units, with at least two-thirds households at or below 80% of the area median income. Incentive amounts will be based on the project's greenhouse gas emissions reductions, providing projects with larger climate benefits with more funding. The largest available incentives will be for retrofit measures that also reduce tenant-paid energy bills. Contractors conducting retrofits through CAMR are required to pay prevailing wage and meet trained workforce requirements.
The program's energy and sustainability benefits were worked out through a stakeholder engagement process with the city's Energy Efficiency for All coalition. Blanca de la Cruz, Sustainable Housing Program Director at the California Housing Partnership, said by specifically supporting multifamily housing serving low-income residents, "the CAMR program will help to fill an important need in Los Angeles while also supporting high-quality jobs for the local workforce. Tenants and housing providers have been eager to see a program like this become available, and many are already lined up to participate."[14]
Pump in the Heat!
Winters in the state of Maine are long and hard and many of its communities are rural and poor.
At the end of 2020, a quasi-state agency called Efficiency Maine and the Nature Conservancy launched a program to help municipalities of 4,000 or fewer residents accelerate heating, ventilation, and air conditioning upgrades and lighting conversions in municipal buildings. Over the next six months sixty municipalities completed 93 heat pump projects that installed 189 heat pumps. 30 of them also completed 47 lighting projects using $113,770 in Efficiency Maine financial incentives that will result in an estimated annual energy cost savings of $55,072 and an estimated total annual energy savings of 367,148 kWh. Community centers, fire stations, police stations, public works facilities like office and bus garages, town halls, libraries, sewer districts, and water districts were eligible.
For the town of Hodgdon (population 1,309), the program helped pay for two lighting projects and five heat pumps the town otherwise wouldn't have been able to afford. Three heat pumps were installed at the fire station and two others make the recreation room at the town's housing project more comfortable for the seniors who regularly gather there. According to James Griffin, town manager of Hodgdon,
Budgets are tight, but the incentives made these projects much more economical for the town. At the fire station we've supplemented an oil heating system and are looking forward to more efficient heating this winter. We also installed new bay lighting at the fire station, as well as improved the lighting in the town offices. Not only is the lighting much brighter, but we already are seeing savings on our electric bills.[15]
Homeless and Heatless No More
Mosaic Gardens is a three-story stucco, palm-landscaped complex with 46 apartments in Pomona, California. It was designed for low-income tenants, with half the units reserved for formerly homeless individuals or households. Linc Housing, the developer, is aiming for Zero Net Energy (ZNE) status, which requires a building to produce as much energy as it consumes averaged over the course of a year. That requires onsite energy generation like a photovoltaic array and high-efficiency measures like top-rated insulation and digital energy monitoring.
Mosaic Gardens utilizes a closed-cell spray foam, which provides superior thermal and sound insulation, as well as air sealing and increased structural strength, thanks to millions of tiny bubbles encased in the material. Each apartment has a smart thermostat, which communicates with all the others in a mesh-network configuration.  Other features include:
Drought tolerant plants and high efficiency irrigation system
Very high efficiency water fixtures and fittings, and low flow toilets, showers and faucets
Energy efficient LED light fixtures
EnergySTAR refrigerators, dishwashers and clothes washers
Solar PV renewable energy system
Construction waste reduction
Mosaic Gardens has also focused on engaging tenants and educating them on energy-efficient practices and how to use their devices and appliances to maximize savings.[16]
Facilities in the complex include a community room, a counseling room, laundry facilities, computers with internet access, a large community courtyard, a BBQ Area, and a Tot Lot. A resident services coordinator facilitates educational workshops, after-school tutoring, exercise, financial literacy, computer classes, and social events.[17]
As a result of all these features, Mosaic Gardens has received a LEED for Homes Platinum rating.
Negawatts Are Everywhere
These are only a handful of examples among thousands of Green New Deal-type programs at local and state levels that are protecting the climate by reducing GHGs through energy efficiency and conservation while creating jobs and reducing social injustice.
At a state level, Maine, Oregon, Washington, New Mexico, Colorado, California, New Jersey, Illinois, and other states have passed legislation to sharply reduce GHG emissions while realizing other GND objectives. In New York State, for example, the Climate Leadership and Community Protection Act targets net zero by 2050. At least a third of the benefits for clean energy and energy efficiency programs in housing, workforce development, pollution reduction, low income energy assistance, energy, transportation. and economic development are earmarked for disadvantaged communities.[18]
Many unions are initiating their own Green-New-Deal-from-Below programs. For example, the National Nurses Union and the American Federation of Teachers have advanced energy efficiency and clean energy programs in their workplaces — hospitals and schools. Electrical Workers local 11 in Los Angeles created a Net Zero Plus Electrical Training Institute, the country's largest Net Zero Plus commercial retrofit, to use as a demonstration and training center for electrical vehicle charging, HVAC, battery storage, microgrids, energy dashboards, lighting, and exterior shading. It aims to "transform commercial markets by employing the newest electrical technologies and training the most skilled workforce in the United States."[19]
Negawatts can be captured anywhere. (Negawatts-from-below in agriculture, transportation, metropolitan planning, and other fields will be covered in subsequent commentaries.) Capturing negawatts through energy efficiency and conservation can achieve the basic Green New Deal objectives of protecting the climate, creating jobs, and rectifying injustices. Best of all, there is no need to wait – any individuals or groups can begin to initiate their own Green New Deal from Below.
---
[1] A Green New Deal | Alexandria Ocasio-Cortez, April 20, 2021.
https://ocasio-cortez.house.gov/media/press-releases/ocasio-cortez-markey-reintroduce-green-new-deal-resolution-0
[2] Bernie Sanders, "Sanders and Ocasio-Cortez Rollout Green New Deal for Public Housing Act," April 19, 2021.
https://www.sanders.senate.gov/press-releases/news-sanders-and-ocasio-cortez-rollout-green-new-deal-for-public-housing-act/
[3] "Ithaca Green New Deal," City of Ithaca. https://www.cityofithaca.org/DocumentCenter/View/11054/IGND-Summary-02-11-2020
[4] City of Ithaca, "Efficiency Retrofitting and Thermal Load Electrification Program: Request for Proposals," 2021. http://www.cityofithaca.org/DocumentCenter/View/13214/City-of-Ithaca-Retrofitting-Electrification-RFP
[5] City of Ithaca, Ibid.
[6] "Ithaca Races Against the Clock to Decarbonize All Buildings by 2030" Episode 144 of Local Energy Rules – Institute for Local Self-Reliance. https://ilsr.org/ithaca-new-york-building-decarbonization-ler144/
[7] City of Ithaca, Ibid.
[8] Mayor Eric Garcetti, L.A's Green New Deal, Sustainability Plan 2019. https://plan.lamayor.org
The Los Angeles Green New Deal will be addressed more comprehensively in a future commentary on the role of cities in the Green New Deal from Below.
[9] "Sustainability," Los Angeles, 11. https://www.lamayor.org/sustainability
[10] "Sustainability," 18. https://www.lamayor.org/sustainability
[11] "Sustainability," 24. https://www.lamayor.org/sustainability
[12] "Sustainability," 11, 55. https://www.lamayor.org/sustainability
[13] "Sustainability." https://www.lamayor.org/sustainability
[14] "Mayor Garcetti Announces New Energy Efficiency and Building Decarbonization Investments for Low Income Angelinos," City of Los Angeles, October 29, 2021. https://www.lamayor.org/mayor-garcetti-announces-new-energy-efficiency-and-building-decarbonization-investments-low-income
[15] "Sixty Municipalities Use Funding from Efficiency Maine and The Nature Conservancy to Upgrade Lighting and Heating Systems," Efficiency Maine, August 18, 2021. https://electricenergyonline.com/article/energy/category/climate-change/82/913797/sixty-municipalities-use-funding-from-efficiency-maine-and-the-nature-conservancy-to-upgrade-lighting-and-heating-systems-.html
[16] "Mosaic Gardens: Low-Income, Multifamily Housing Leading in the Energy Transition," Active Efficiency Collaborative. https://activeefficiency.org/project/mosaic-gardens-low-income-multifamily-housing-leading-energy-transition/
[17] "Mosaic Gardens at Pomona," Linc Housing. https://www.linchousing.org/signature-properties/mosaic-gardens-at-pomona
[18] David Roberts, "New York passes the country's most ambitious climate target," Vox June 20, 2019. https://www.vox.com/energy-and-environment/2019/6/20/18691058/new-york-green-new-deal-climate-change-cuomo
[19] "'We Have to Have an Eye Toward the Future'" LA's IBEW Local 11 Spearheads a Transition to Clean Energy," Making a Living on a Living Planet. https://www.labor4sustainability.org/uncategorized/we-have-to-have-an-eye-toward-the-future/