Message from our Development Director Carly Ebben Eaton, a Climate Scientist
Message From Our Development Director
Carly Ebben Eaton, A Climate Scientist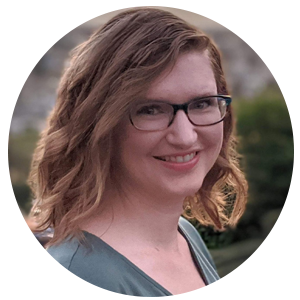 I joined the LNS team as Development Director in March 2020. LNS is an organization whose mission perfectly matches what I think should be our top priority–bringing together workers and their unions with environmentalists to address the climate crisis by centering the science of climate change in building a transition to a more equitable, just, and sustainable economy. I am proud to be a member of this team and to share our work with you.
This is a new kind of role for me. I'm a scientist. I have a PhD in Chemistry, and I've done research on air quality and climate onboard a C-130 Hercules cargo plane during my time as a postdoctoral researcher at UC Berkeley. As a postdoc, I was a member and eventually a leader of UAW Local 5810, the Union of 12,000 postdoctoral and academic researchers at the University of California. I've also worked as a union organizer because, in the wake of the 2016 election, I was scared of what it meant for the future of our country and of humanity that our government openly contradicted and disregarded science. I felt that our political leaders were particularly scornful toward the science of climate change, in addition to pushing policies that reinforce and exacerbate social inequities and injustices. I wanted to do everything I could to address the existential crises our country faced, and I felt like I couldn't do that from the lab. During my time as a union leader and organizer, I came to understand how critical labor is in building the power needed to solve the climate crisis in a way that doesn't leave workers and their communities behind. We need a just transition away from fossil fuels, and we need workers and their unions to be leaders in developing and implementing that transition.
My unique path and skillset have made clear to me just how unique and how crucial LNS is. Our work fills critical gaps in the labor, climate, and social justice movements. It's truly a privilege for me to work alongside our talented and passionate team to develop and share this program. It is my goal to ensure that we can build our capacity to keep working toward a more sustainable and just future–with the promise that all working people can make a living on a living planet.
I hope you will join us in this struggle.
We look forward to hearing from and working with you.
Thank you and solidarity,
Carly