Learn the history of the movement from those who played a part in its origins and the labor and environmental justice leaders who founded the Just Transition Alliance.
Join the Labor Network for Sustainability and Friends for a Special Webinar:
Wednesday, July 22, 2020
8 p.m. Eastern / 7 p.m. Central / 6 p.m. Mountain / 5 p.m. Pacific
(This program will be 75 minutes)
If you've already registered and received confirmation from Michael Leon Guerrero, you are all set. Thank you!
This is the third in a series for the Just Transition Listening Project.
Host: Todd E. Vachon
Faculty Coordinator, Labor Education Action Research Network (LEARN), Rutgers University
Todd E. Vachon is a union carpenter, a sociologist, and the Faculty Coordinator of the Labor Education Action Research Network (LEARN) at Rutgers University. He earned his PhD from the University of Connecticut where he helped to form the graduate employee union-UAW Local 6950 and served as the first local president from 2015-2018. Todd's research, which has been published in a variety of peer-reviewed academic journals, edited books, and popular venues focuses on inequality, labor, and climate change—all topics he cares about deeply. He is currently finishing a book about the American labor-climate movement, titled: Clean Air and Good Jobs: U.S. Labor and the Struggle for a Just Transition. When not teaching, organizing, or conducting research, Todd enjoys spending time with his family, including his three children, and producing hip-hop music under his stage name, Mista Mayday.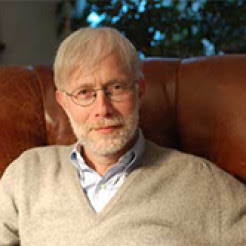 Les Leopold
Author of The Man Who Hated Work and Loved Labor: The Life and Times of Tony Mazzocchi, and  Director of the Labor Institute and the Public Health Institute.
After graduating from Oberlin College and Princeton University's School of Public and International Affairs (MPA 1975), Les co-founded the Labor Institute (1976), a non-profit organization that designs research and educational programs on occupational safety and health, the environment and economics for unions, worker centers and community organizations. In addition to his current book, Runaway Inequality: An Activist's Guide to Economic Justice(Labor Institute Press, 2015), he is the author of How to Make a Million Dollars an Hour: Why Financial Elites get away with siphoning off America's Wealth (John Wiley and Sons, 2013); The Looting of America: How Wall Street's Game of Fantasy Finance destroyed our Jobs, Pensions and Prosperity, and What We Can Do About It, (Chelsea Green Publishing, June 2009); The Man Who Hated Work and Loved Labor: The Life and Times of Tony Mazzocchi, (Chelsea Green Publishing, June 2006). The Mazzocchi story won the Independent Publisher Award for best biography.
He is currently helping to build a national economic educational train-the-trainer program with unions and community groups. All proceeds from his current book go back into this campaign.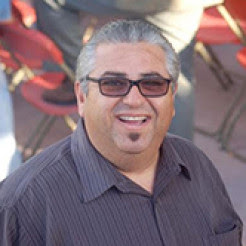 José Bravo
Executive Director, Just Transition Alliance and long-time leader on just transition, climate justice and chemicals issues as they relate to environmental justice communities and labor.
José Bravo is a long-time leader on just transition, climate justice and chemicals policy as they relate to communities fighting for Environmental Justice and Labor Justice (Organized and Unorganized). Born in México and brought to the U.S. as a child, José's work in social justice issues is rooted in his upbringing in the Southern California avocado fields alongside both his parents. Since 1991, José has gained recognition as a national and international leader in both the Environmental Justice and Climate Justice movements. Over the past 30 years as a community organizer José has worked on numerous campaigns in the U.S., Puerto Rico and in México.
Jenice View
Associate Professor at George Mason University and former Executive Director and Education and Training Director for the Just Transition Alliance from 2000-2007.
Jenice L. View is an Associate Professor Emerita at George Mason University. Her 15-year academic career followed nearly 20 years in the non-governmental sector at the local and national levels, and a stint as a middle school humanities teacher. She served as the first executive director of the Just Transition Alliance (2000-2005). Her scholarly work includes the critical teaching and learning of history, critical pedagogy in teacher professional development, and the uses of arts integration. She is a co-author of the book Antiracist professional development for in-service teachers (2020), and co-editor of the award-winning book Putting the movement back into civil rights teaching: A resource guide for classrooms and communities (2004/2020). She holds degrees from Syracuse University, Princeton University, and the Union Institute and University.
Dave Campbell
Oil worker, Secretary-Treasurer, United Steelworkers Local 675 and founding member of the Just Transition Alliance.
Dave Campbell is an oil worker and Secretary-Treasurer of USW Local 675 for the past 25 years. He is a founding member of the Just Transition Alliance. He also served as Chair of the Resolutions Committee of the Labor Party and as a member of the Support Committee for Maquiladora Workers, of the Southwest Network for Environmental and Economic Justice (SNEEJ), and as Board member of the Coalition for Justice in the Maquiladoras and of Communities for a Better Environment. Dave's hobbies include bird watching and reading military history.
Casey Camp-Horinek
Environmental Ambassador, Elder and Hereditary Drumkeeper of the Ponca Tribe of Oklahoma and founding member of the Just Transition Alliance.
Casey is a councilwoman and hereditary drumkeeper of the Women's' Scalp Dance Society of the Ponca Nation of Oklahoma  and a longtime activist, environmentalist, actress, and published author. First taking up the cause of Native and human rights in the early 1970s; it has been in the last 15 years that she began her plea for environmental justice for her Ponca people and people around the globe. Calling it the "toxic tour," Casey has identified, diligently worked to remediate, and bring attention to the corridor of toxic environmental industry surrounding the historic lands of the Ponca people. Because of Casey's work, the Ponca Nation is the first tribe in the State of Oklahoma to adopt the Rights of Nature Statute, and to pass a moratorium on Fracking on Tribal Lands. Casey was also instrumental in the drafting, and the adoption of, the first ever International Indigenous Women's Treaty protecting the rights of nature.  Casey travels the globe bringing awareness, having spoke multiple times at the United Nations Forum on Indigenous Issues, she is also a board member of WECAN, and Movement Rights, and continues to lend her support to grassroots environmental organizations and budding activists around the world.  
This is the third in a special series of monthly webinars on Just Transition and is a part of the Just Transition Listening Project which runs through 2020. Find the recordings of our first webinar, "The Pandemic, the Economic Crisis and Just Transition," and our second on "Black Lives and Just Transition," here.