Emeritus and Past Staff/Founders
Becky Glass, Managing Director Emeritus
Becky Glass has worked in economic and social justice organizing, energy and environmental policy, and nonprofit management for 4 decades. She joined the Labor Network for Sustainability in early 2010. Before joining LNS, she worked for many years in the Midwest supporting grassroots multi constituency organizing, Indigenous environmental and economic organizing, and civic engagement coalitions; first as Midwest field director for The Youth Project, a national foundation; and then as founder of the Midwest States Center. Before that she directed the Energy Project at the DC-based Center for Policy Alternatives. A founding board member and current executive committee member of the board of the Institute for Agriculture and Trade Policy, she has served on many nonprofit boards and several foundation boards. She holds a Master of Urban and Regional Planning (transportation and energy) from the University of Illinois. She and her writer-publisher-farmer husband Jim Hare raise grass-fed beef on Dancing Oak Farm in Northwest Wisconsin. Their daughter Amber, a graduate of Boston University, lives and works in Boston.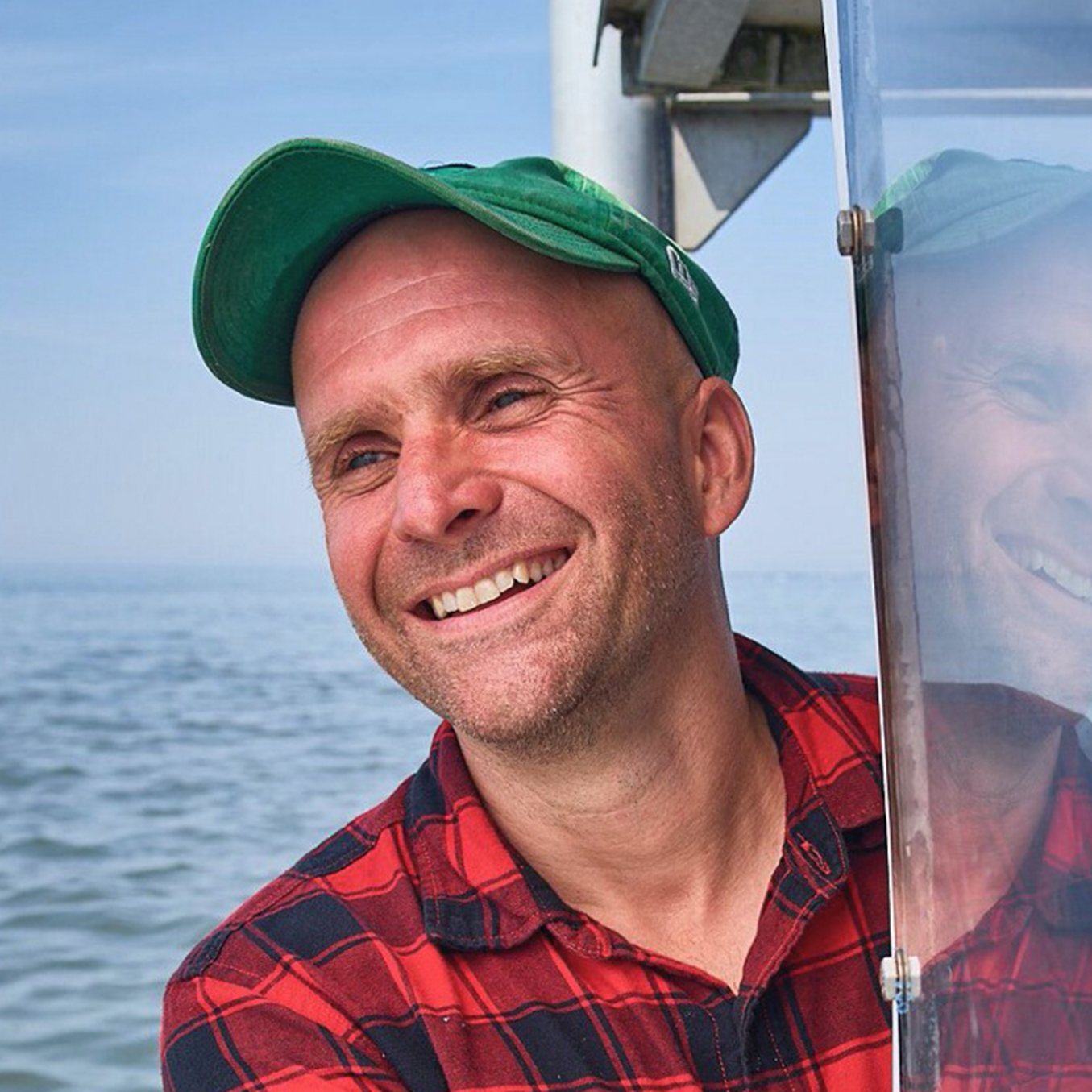 Bren Smith, LNS Co-Founder, GreenWave and Thimble Island Ocean Farm
Bren Smith, a co-founder of LNS, moved in 2016 to devote full time to his current work. He is GreenWave founder and executive director, and owner of Thimble Island Ocean Farm. He pioneered the development of regenerative ocean farming. A former commercial fisherman, he was named one of Rolling Stone magazine's "25 People Shaping the Future" and featured in TIME magazine's "Best Inventions of 2017". Bren is the winner of the Buckminster Fuller Prize and has been profiled by 60 Minutes, CNN, The New Yorker, National Geographic, and elsewhere. He is an Ashoka and Echoing Green Climate Fellow and author of "Eat Like a Fish: My Adventures Farming the Ocean to Fight Climate Change."
---
In Memoriam: LNS Co-Founder Tim Costello passed away in December 2009. He had over 40 years of work and union experience in the area. He helped organize and served (until July 2005) as Coordinator of the Boston based North American Alliance for Fair Employment a network of 65 unions and community based organizations in the US and Canada. Costello was a truck driver and workplace activist for many years; following that, he worked on the staff of SEIU.  He has extensive collective bargaining experience in a number of industries.