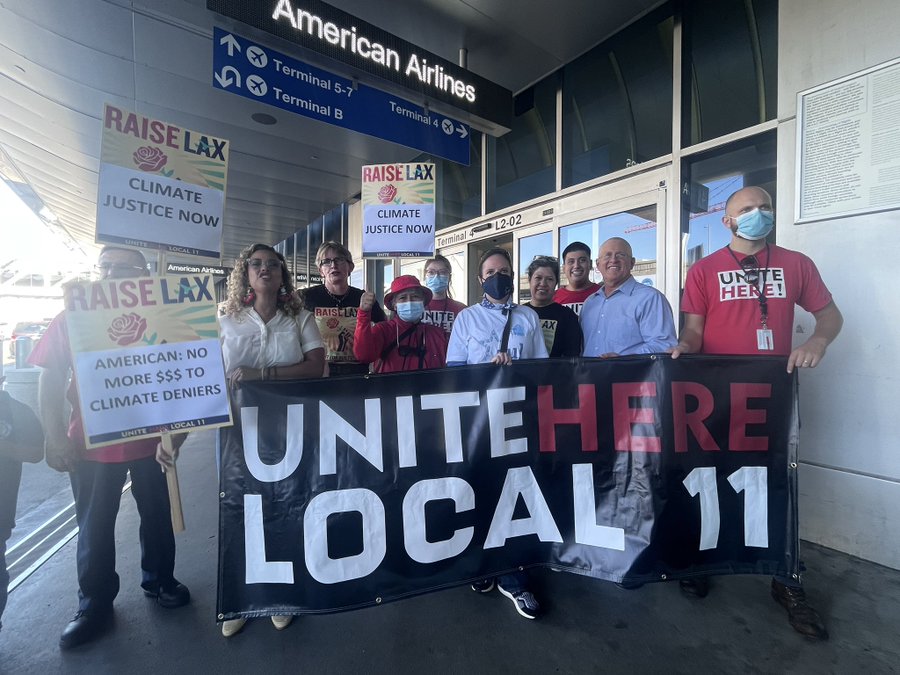 UNITE HERE Local 11 represents over 32,000 hospitality workers in Southern California and Arizona, including airline catering workers. In September Local 11, joined by more than 40 environmental organizations, wrote American Airlines demanding action to protect the environment. Specifically they called for American Airlines to:
Consider the operations of its airline catering contractor in its ESG report,
Commit to reducing 90% of single use plastics from its flight and catering operations,
Stop donating to politicians who have denied climate change.
Robin Rodríguez of UNITE HERE Local 11 says:
Local 11 cares deeply about environmental issues, because our members and their families deserve to breathe clean air and water, live in areas with green space and not suffer long-term effects of pollution. While we fight for better jobs, benefits, and wages, part of that work is in vain if our members do not have livable communities. Economic and environmental justice are inseparable."
Clara Meza, who has worked for 38 years for American Airlines' catering contractor Sky Chef,  says, "As a mother I want my kids to have an earth to enjoy. American Airlines can take the needed steps to make sure Sky Chef's is contributing to our environment in a positive way."