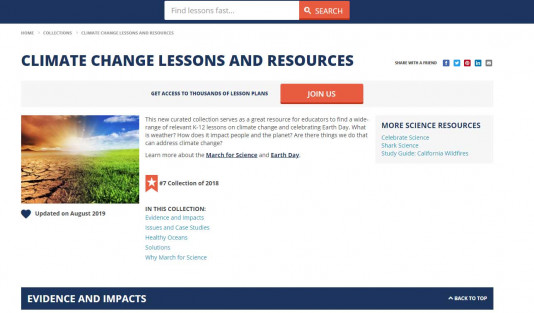 Randi Weingarten, President of the American Federation of Teachers, has just released the following statement:
From students walking out in solidarity against gun violence, to young people marching for action on climate change across the world, we see powerful examples of what happens when young people take action for change. Today's students are tomorrow's elected officials, engineers, researchers and scientists; they are designing solutions to preserve the earth's riches, forging a path for a future they want to inherit.

When students are planning such actions, their parents should be the first resource they engage, because parents can help their kids evaluate the benefits and risks of engaging in civil disobedience. Then, if teachers can help students learn about the science of climate change, help them understand free speech and citizen advocacy as part of civic education, and encourage their belief in themselves, we've done our job in helping the next generation secure their future.
This website by AFT, ShareMyLesson, presents an extensive collection of climate change lessons, lesson plans, and other resources for teachers.
For further information about AFT participation and support contact: Bill Shiebler [email protected] and Derrick Figures [email protected].
Unions affiliated with the National Education Association are also supporting the student strike. For example, the Massachusetts Teachers Association, an affiliate of the NEA, is promoting the strike and distributing this student-produced Teacher Toolkit.