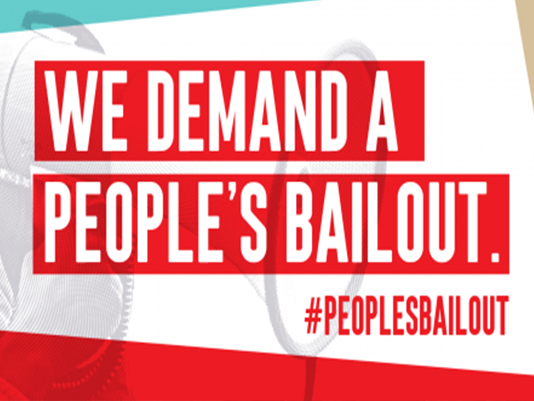 The United States is now the epicenter of the novel coronavirus (COVID-19) pandemic. As Congress acts swiftly to develop relief and recovery packages to address the crisis, we must make sure that they prioritize the health, wellbeing, and economic stability/security of all people, with no exceptions.
Please join the Labor Network for Sustainability and more than 500 organizations in demanding that the fourth relief package, which is about to be debated, includes these 5 principles:
Health is the top priority, for all people, with no exceptions.
Economic relief must be provided directly to the people.
Rescue workers and communities, not corporate executives.
Make a downpayment on a regenerative economy while preventing future crises.
Protect our democratic process while protecting each other.
We need to act fast! Visit the People's Bailout website to learn the various ways to take action, or click below to write to your Congressional leaders immediately.
WRITE TO CONGRESS NOW!