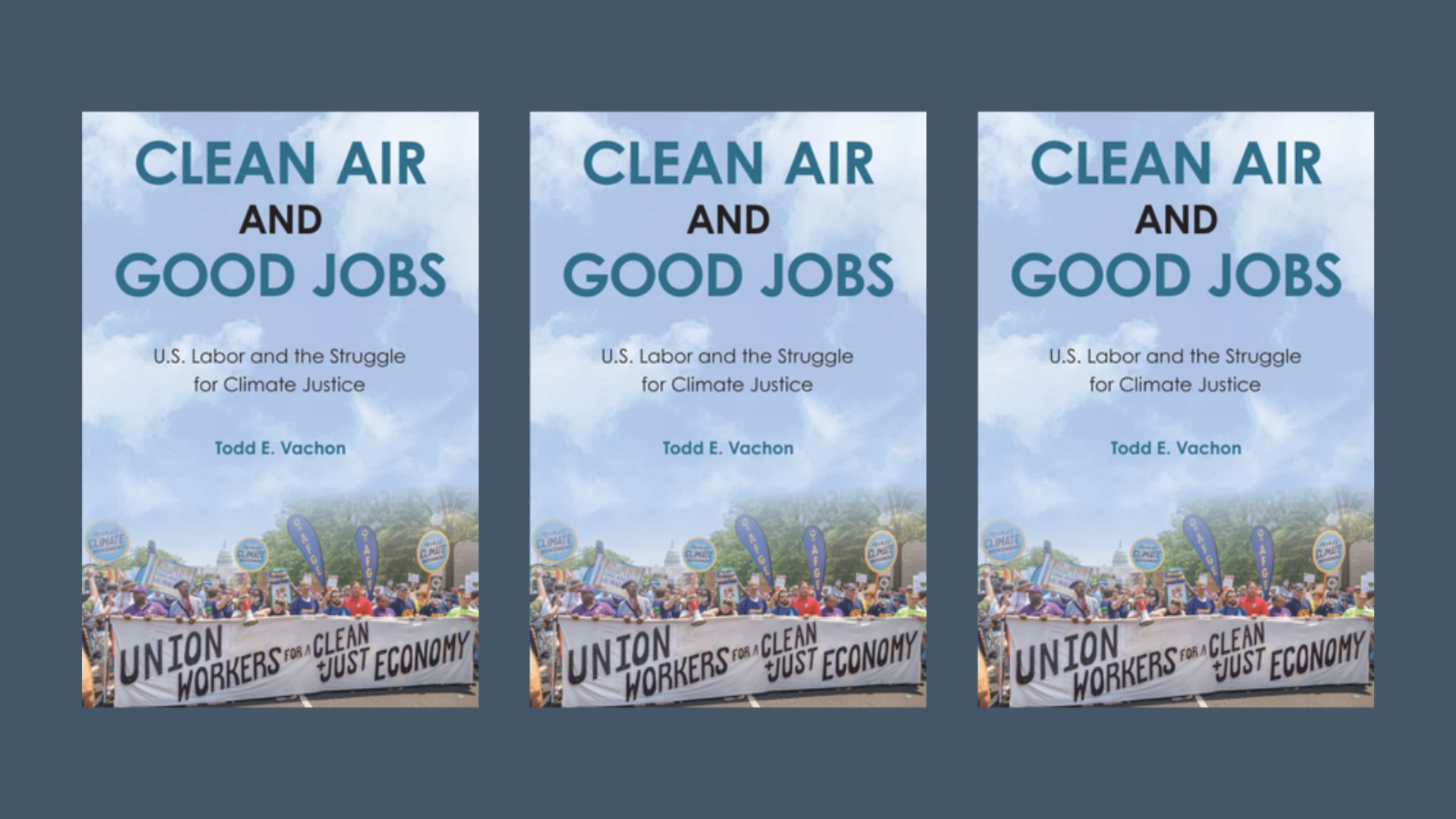 Conventional wisdom often holds that the interest of workers in jobs and the interest of environmentalists in preserving nature are diametrically opposed, and that they inevitably lead to conflict between environmental advocates and organized labor. A small but growing Labor-Climate Movement, however, is challenging that frame. It is trying to draw the labor movement into the fight for climate protection while persuading the climate movement that it must take a stand for workers and social justice.
Todd E. Vachon's Clean Air and Good Jobs is perhaps the first book to take a deep dive into the history, goals, and strategy of the Labor-Climate Movement. It combines scholarly research, extensive interviews, and the author's own participation and observation in the movement to provide what is at once an accessible introduction and an in-depth account of the individuals and organizations that are creating a "just transition" alternative to the disastrous "jobs vs. environment" dichotomy.
If you want to know more about the labor-climate movement – its past, present, and future — read Clean Air and Good Jobs!
Proud disclosure statement: Todd E. Vachon is not only Assistant Professor of Labor Studies and Employment Relations and Director of the Labor Education Action Research Network at Rutgers University, but also a longtime LNS stalwart.