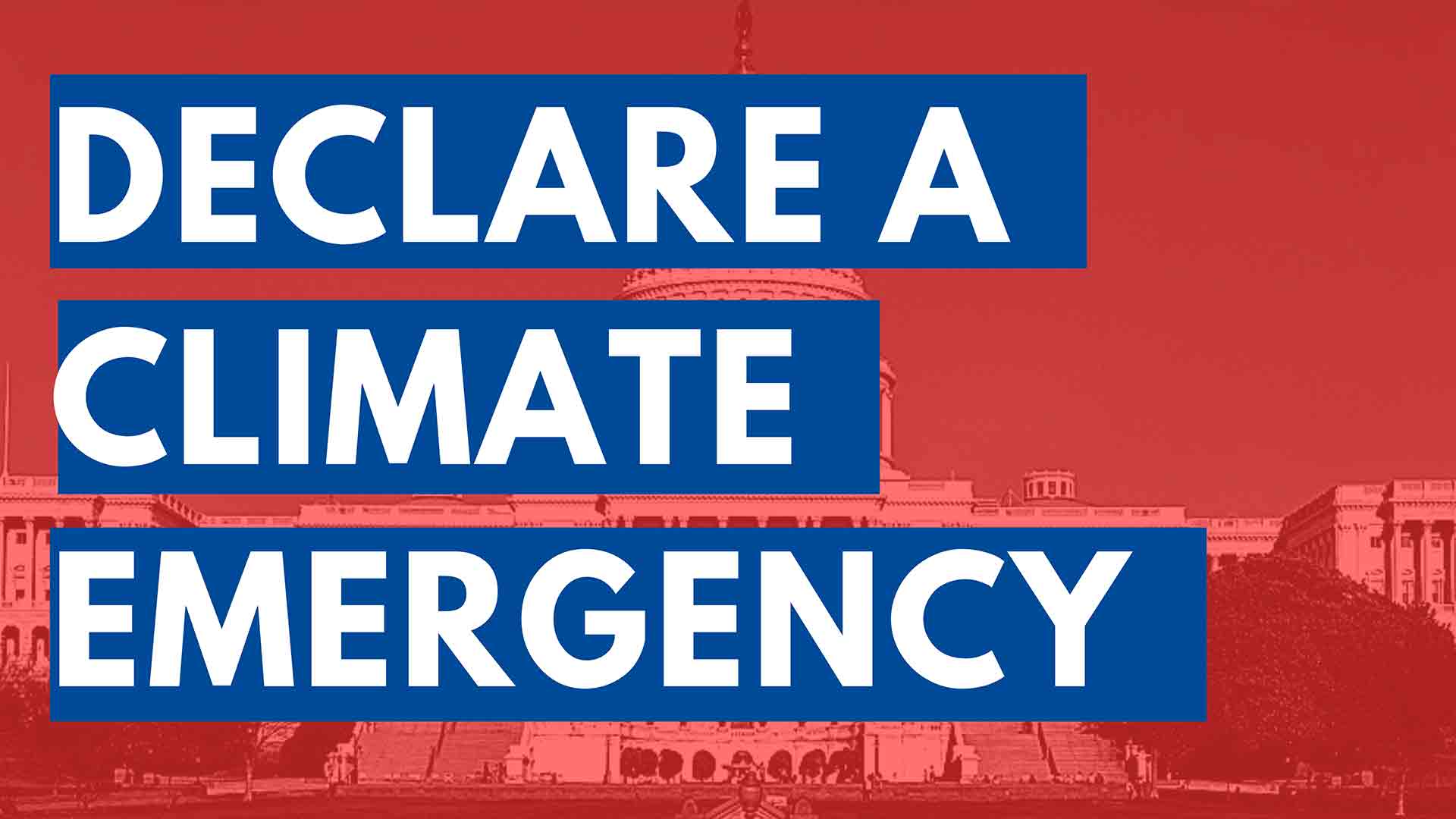 The Congressional Progressive Caucus, which represents 98 members of the House of Representatives, has just called on President Biden to declare a climate emergency, jumpstart renewable and just energy production, ban federal fossil fuel leasing, end fossil fuel subsidies, and take executive actions aimed at advancing environmental justice and making clean air and water accessible for all.
The CPC echoed the demands of leading climate groups including the Build Back Fossil Free Coalition, an alliance of 1,100 organizations demanding that Biden declare a climate emergency and use executive authority to address the climate crisis. Ashley McCray, organizer with the Green New Deal Network says, "We stand alongside the CPC to demand Biden use his executive powers to declare a Climate Emergency and ban drilling on federal lands and waters. Our collective futures depend on bold climate action now."
According to Build Back Fossil Free,
President Biden has the authority today to use the Defense Production Act to create well-paying, union jobs building just, renewable energy technologies; begin to phase out the quarter of U.S. greenhouse gas pollution created by fossil fuel production on federal lands and waters; and declare a climate emergency to reinstate the ban on crude oil exports, which would have health and climate gains equivalent to shutting down 42 coal plants.
Read more: