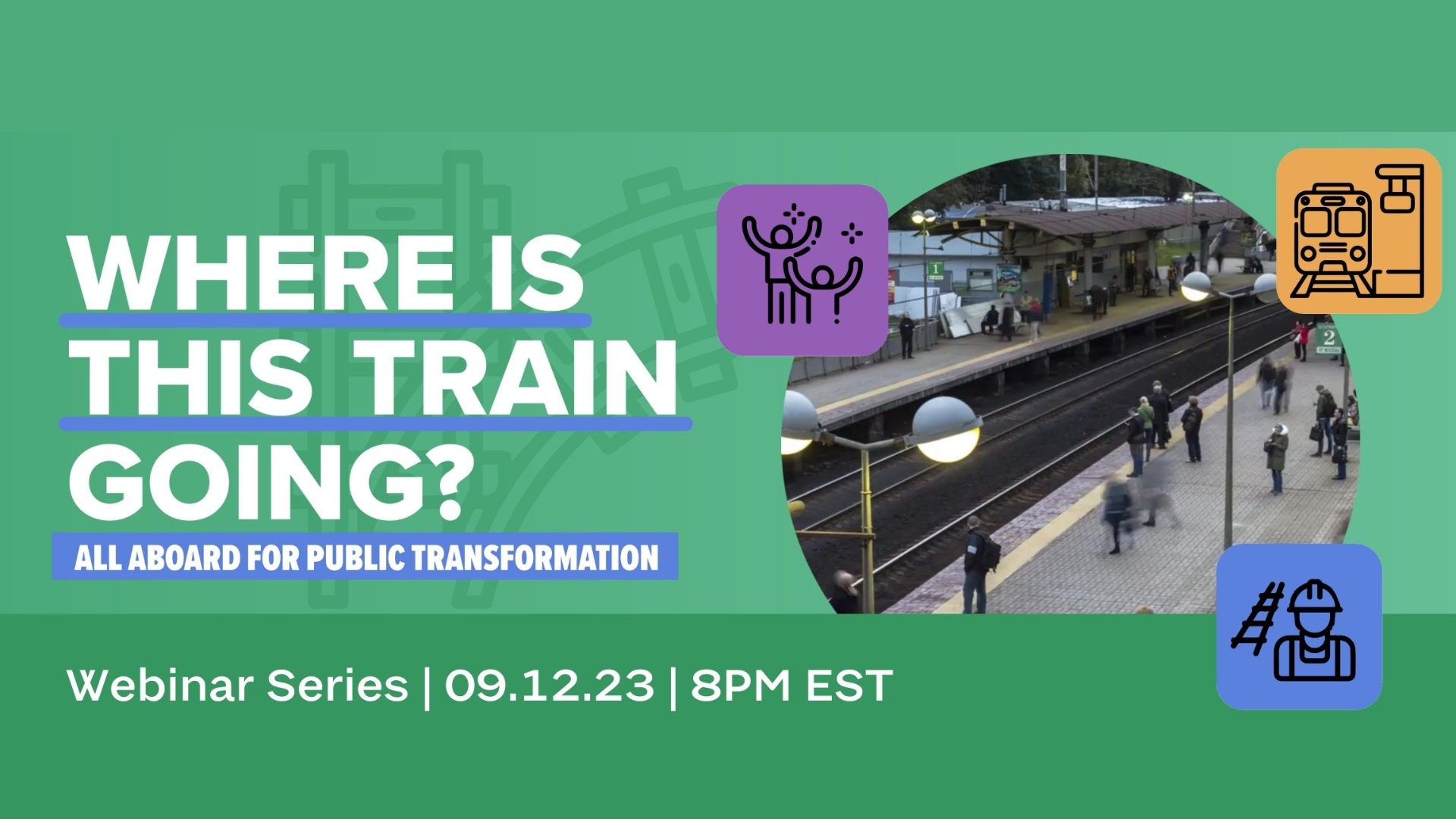 By Bakari Height, LNS Transportation Organizer
 Ever wonder why train tickets are so high but service is so low? What is the cause of all these derailments? What can the public do?  Railroad Workers United has created a campaign to transfer this ownership of the Class 1 railroads to the public, but they need your support! Please join us for a webinar series where we will hear from: railroad labor members, environmental and climate justice partners, and transportation academics. They will uncover what the public doesn't see and offer solutions for the future in a series known as – Public TransFormation.
The first webinar will focus on freight rail and will feature leaders in the labor, environmental justice, and climate organizing spaces!. Please join us on Tuesday, September 12, 2023 at 8 PM EST. We invite you to share this event with your audiences, and please show your support for public ownership of railroads by endorsing the Railroad Workers United endorsement page.
 To register for the webinar:  https://bit.ly/public-transformation