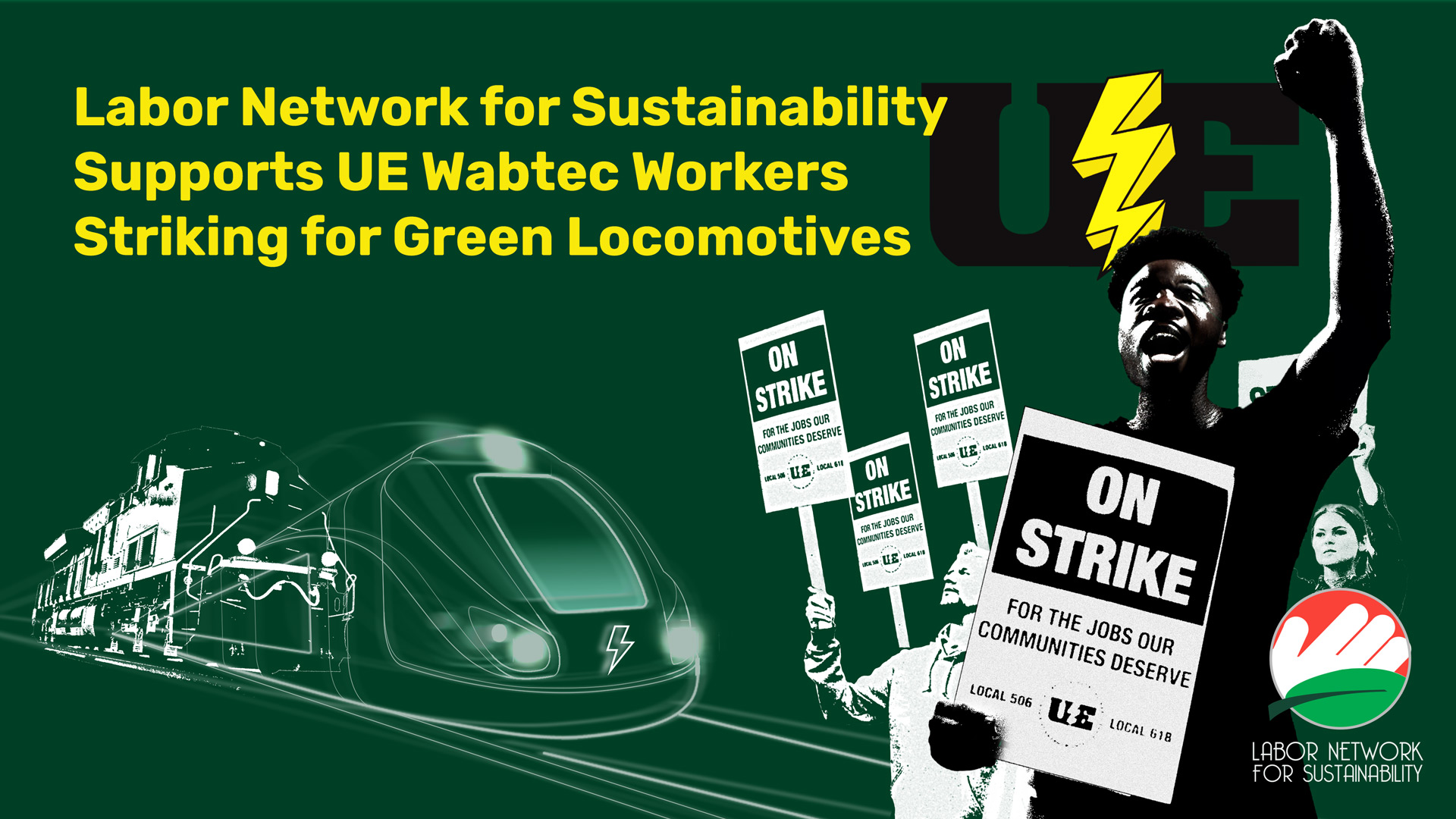 1400 workers in Erie, PA have been out on strike since June, demanding that their employer, Wabtec, start producing green locomotives. In a statement of solidarity, the Labor Network for Sustainability said:
The unions were denied their basic rights to strike over grievances, and most importantly, over the company's refusal to move forward with worker-supported, environmentally necessary green locomotive production.   
 This strike may well represent the first instance ever of unionized workers striking to force their employers to make products to protect the climate. That's historic. 
 The Labor Network for Sustainability supports the United Electrical Workers in their fight to manufacture more sustainable transportation. Their decision to strike represents their decision to prolong life on our planet by making lower emission locomotives to carry freight across this great country.  Their decision also upholds the livelihood of many communities that these railroads run through that face negative effects from the current engines.  
 The railroad industry is still behind with making the necessary steps in maximizing their efficiency with their right-of-way, including: electrifying the last-mile of their urban rail yards, sharing their tracks with electrified inter and intracity transit, and upgrading their locomotives to non-pollutant green locomotives, ones touted by the UE workers in Erie.