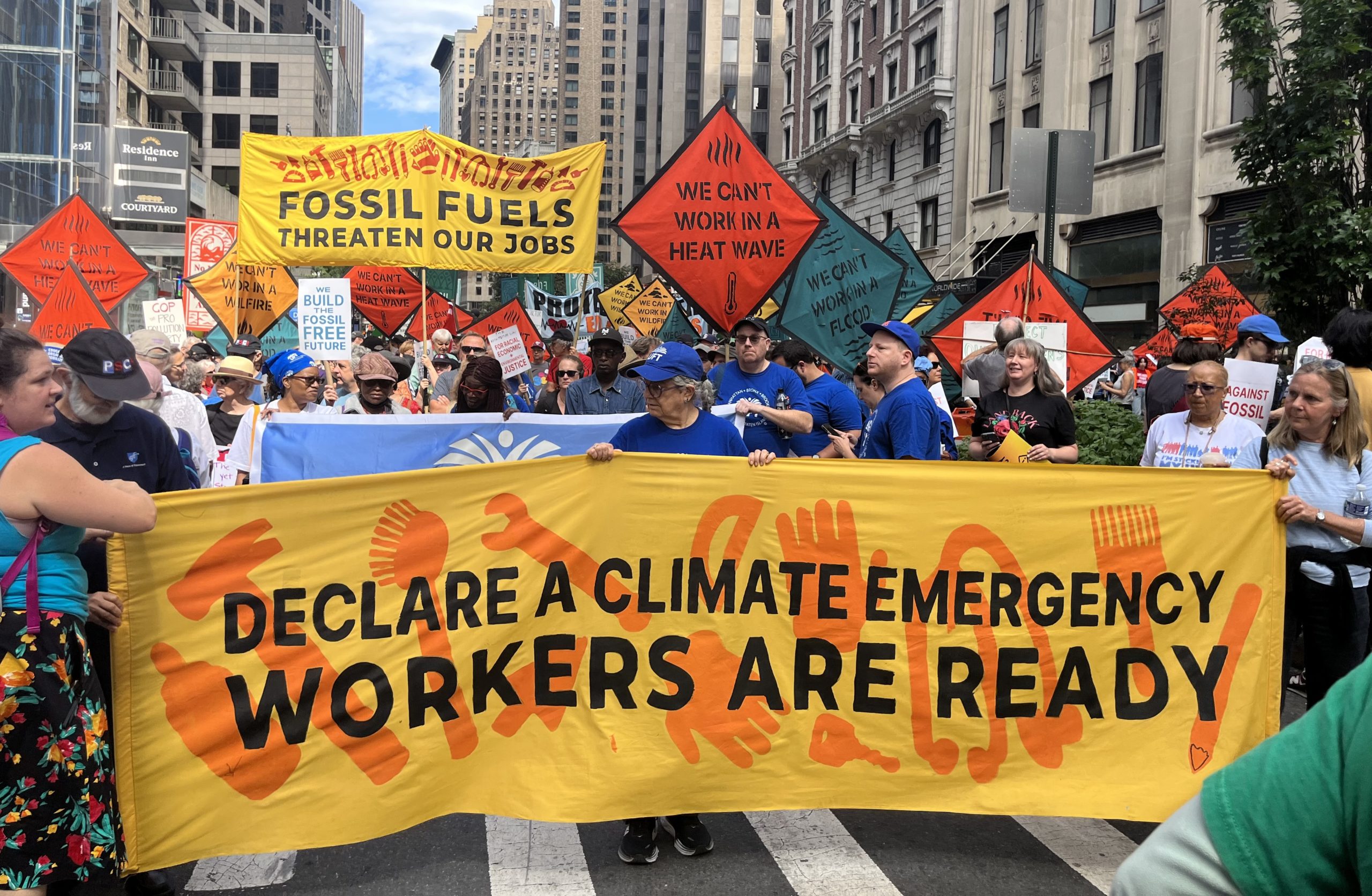 In a climate mobilization endorsed by 30 labor unions, an estimated 75,000 people took part in a March to End Fossil Fuels in New York City on September 17. Chris Silvera, secretary-treasurer of Teamsters Local 808, addressed the rally:  
First of all, let me just say thank you to my IATSE brothers and sisters who are here. This is a union stage. We're not like them other people. We've got to remember SAG and AFTRA and the UAW. Where's my union brothers and sisters standing up? This is a workers' fight. It is the poor, it is the working class that suffers with these fossil fuel devils. We have to move on.
Labor has to be in the vanguard of this struggle, because we have the resources, we have the organization, we have the power to join together with poor communities, with Indigenous communities to say "no" to any more pipelines, "no" because we can live without oil but we can't live without water. We can live without oil, but we need clean air.
And we are here as labor to stand in solidarity with — let me do the count right quick — woo, look like about 75,000 people. We are here with you. Power belongs to the people. To the people belongs the power. 
The Labor Network for Sustainability was proud to take part in the march by coordinating and organizing its labor contingent. Over 30 labor unions and organizations endorsed the NYC march.
An estimated 1 million people took part in coordinated actions around the world.