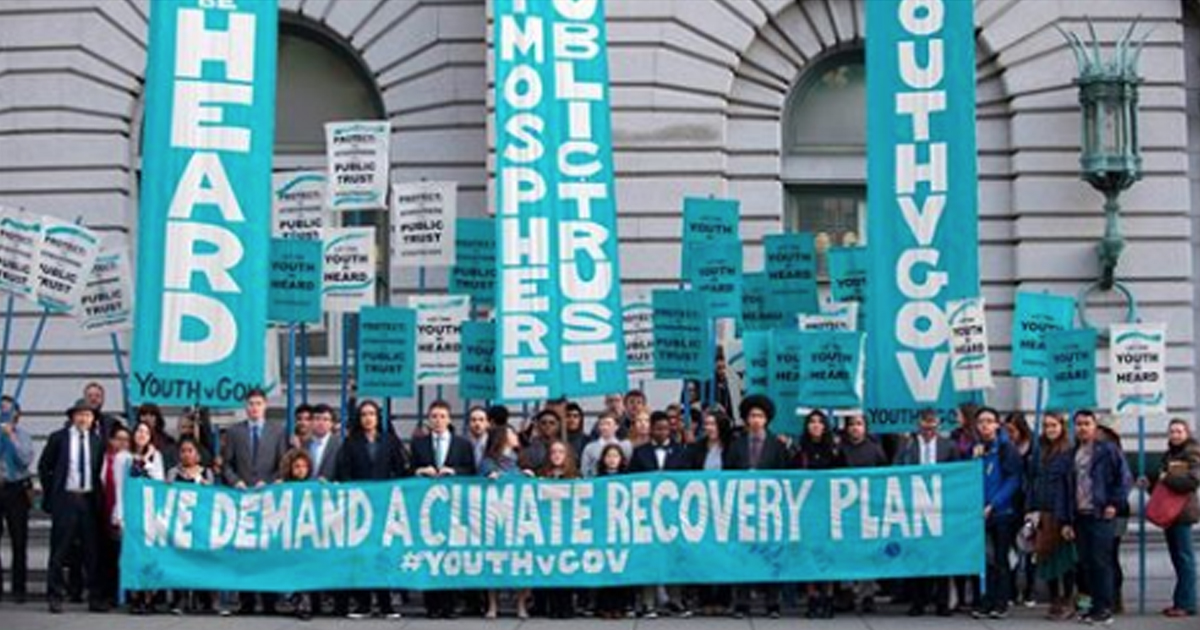 The Labor Network for Sustainability has just issued a briefing paper called "The Juliana Youth Climate Case: What's It Mean for Labor?" maintaining that a climate rights lawsuit against the US government by 21 youth plaintiffs provides unions a valuable opportunity to ally with youth climate activists.
In 2011 the non-profit organization Our Children's Trust launched a legal campaign in 50 states and Federal court arguing that governments had violated Constitutional rights to life and liberty and their own obligations to protect the public trust. The suits argued that government action causing global warming violated the rights of the plaintiffs – young people and their posterity. These cases seek not damages but rather a court-ordered Climate Recovery Plan.
Two days after the election of Donald Trump as President, the Juliana 21 youth plaintiffs won a court ruling that could become a critical weapon in the struggle against climate change. In the Juliana case, Judge Ann Aiken of the federal district court in Oregon ruled that "the right to a climate system capable of sustaining human life is fundamental to a free and ordered society." A stable climate system is quite literally the foundation of society, "without which there would be neither civilization nor progress." Judge Aiken also found that the facts alleged by the plaintiffs would constitute a violation of the government's Constitutional obligation to protect the public trust – the essential natural resources, like air, water and the seas, on which we all depend.
As the Brown vs. Board of Education case helped build the civil rights movement, so too can judge Aiken's ruling in the Juliana case be a crucial weapon for the climate protection movement, including the growing number of labor organizations that are becoming part of that movement. Read the LNS paper »