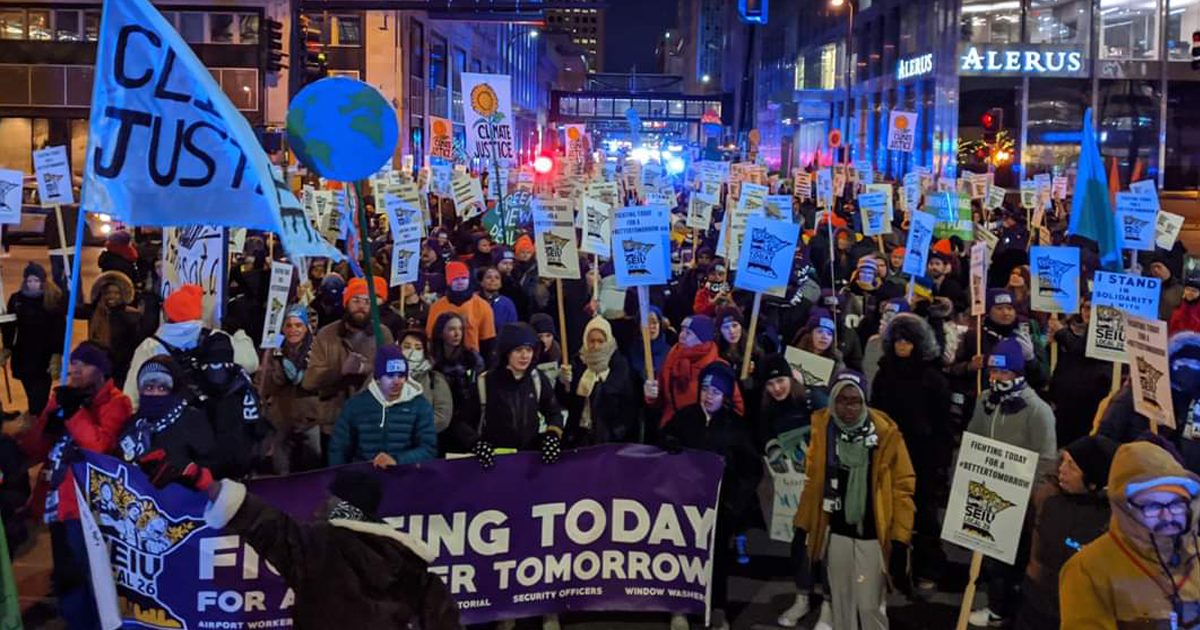 On Thursday, February 27 thousands of Minneapolis cleaning workers walked off their jobs and struck their downtown commercial high-rises. Among their key demands was that their employers take action on climate change. It was one of the first if not the very first union sanctioned strike in the U.S. for climate protection demands.
Service Employees International Union Local 26 demanded a "training program for Green Technicians (including $0.20 differential) and expanded use of green cleaning." The union also proposed to create a "table" with building owners and community groups focused on climate to develop "bold solutions." They would include "GREEN NEW DEAL" policies, getting Minnesota to 100% renewable energy, reducing waste, and closing the HERC incinerator that burns trash from downtown office buildings and pollutes nearby neighborhoods.
After one day the strikers went back to work as planned. Then they announced they would strike again – whereupon, after a marathon 22-hour bargaining session, then won a contract that included funding for a Labor-Management Cooperation Fund for a green education initiative as well as significant wage, sick day, and other demands. The janitors approved the new contract unanimously.
Read the full account of the strike: "First U.S. Union-Authorized Climate Strike?"