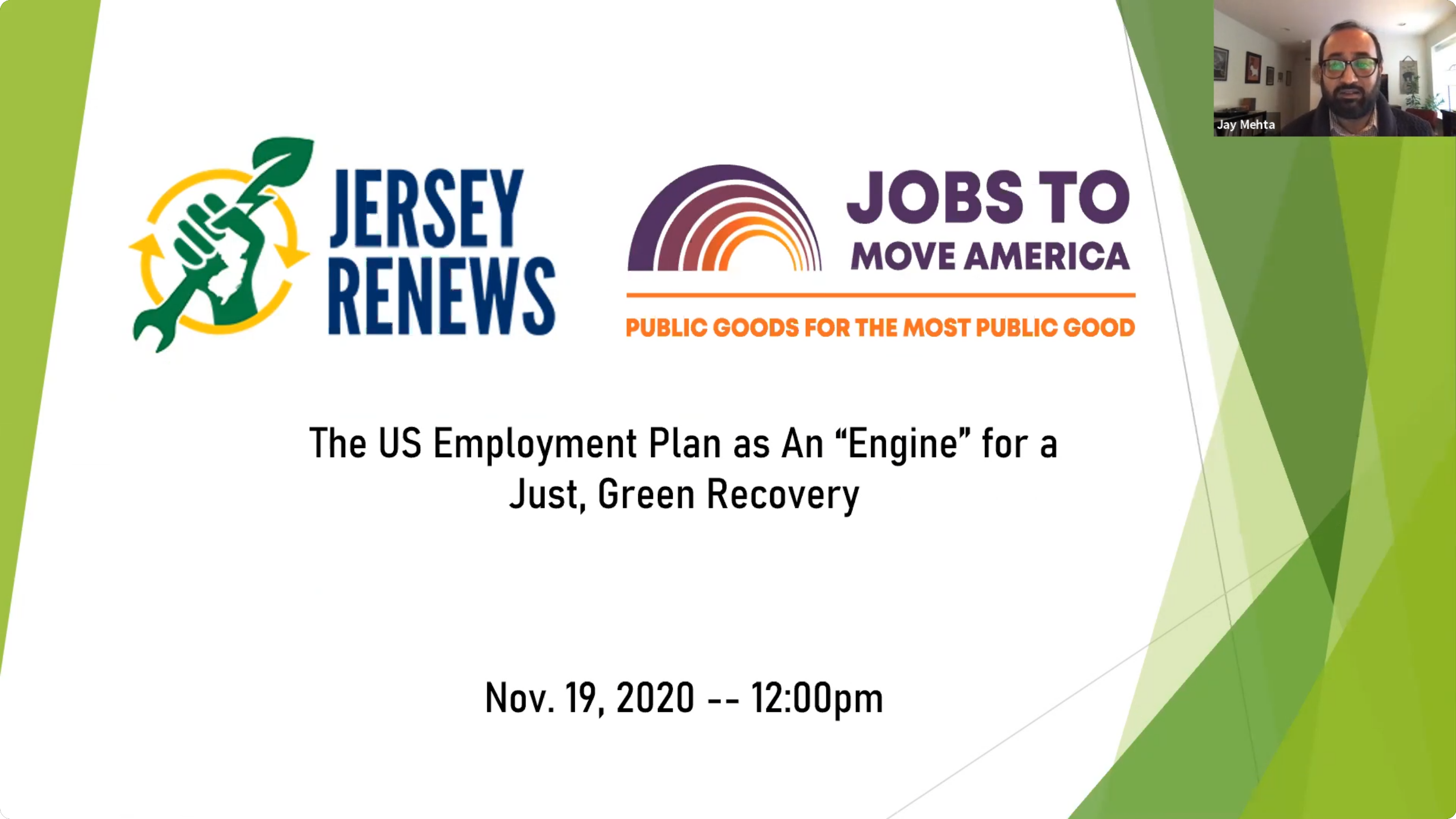 This year many states have made bold moves to electrify transit. Not only is expanded public transit a crucial means to reduce climate-destroying greenhouse gases, it is also a crucial way to expand good, family-sustaining jobs through the transition to a green, electric-powered economy,
The group Jobs to Move America has developed the U.S. Employment Plan as a customizable, federally-approved policy tool that builds good jobs and equity into the public purchasing process. Any city, state, or public agency can build the plan into their bidding process to make their transit program a driver for a just, green recovery powered by union work.
Jobs to Move America says,
Every year, federal, state, and local governments spend nearly $2 trillion of our public tax dollars to purchase goods and services. Imagine if our trillions of dollars went even further. Imagine if every dollar spent on public purchasing also created good jobs in communities that need them most. Imagine if our public dollars also tackled racial and socio-economic injustices and helped build community power.
Earlier this year the state of New Jersey passed an EV Bill calling for all new NJ Transit bus purchases to be electric by 2032. Jersey Renews–an NJ-based coalition of environmental, labor and community groups dedicated to ensuring good, family-sustaining jobs in the transition to a clean energy economy–the New Jersey Work Environment Council, and Jobs to Move America recently sponsored a webinar on the U.S. Employment Plan as a driver of union manufacturing jobs in electric transportation, ensuring that the transition to a green, electric-powered economy creates good, family-sustaining jobs.