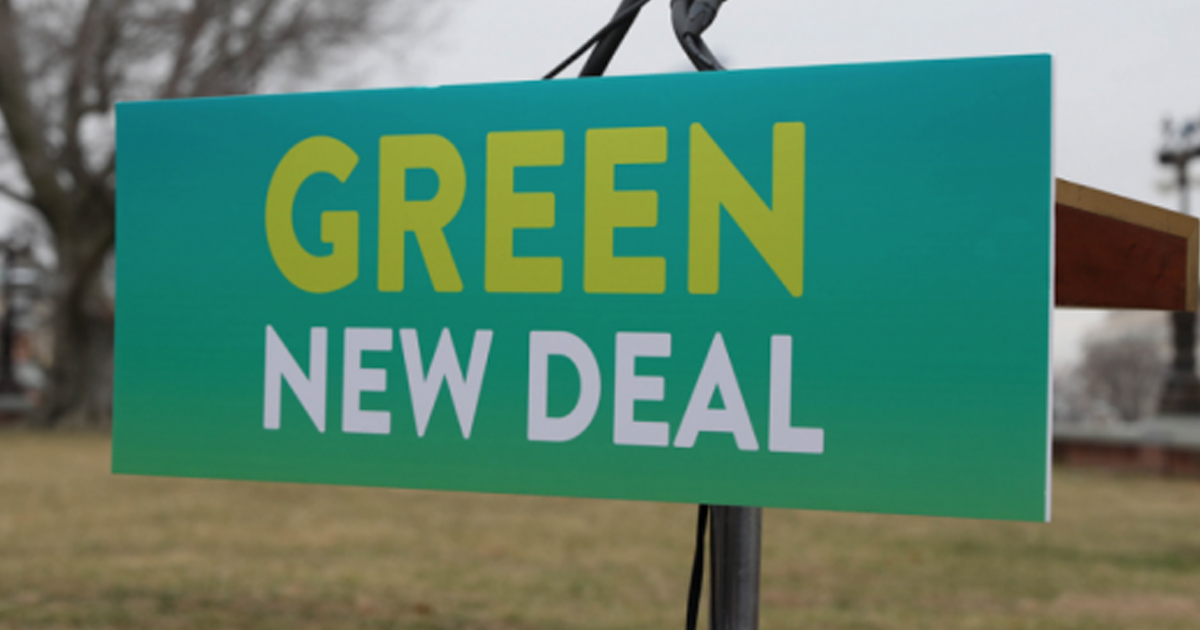 If you missed it…
Check out: Labor Network for Sustainability's Virtual Convergence 2: Labor Voices on the Green New Deal Recording
Panel Discussion on Lessons learned from state and local efforts, featuring:
Seattle: Alec Connon, 350 Seattle and Lucas Zeppetello, United Automobile Workers Local 4121
Maine: Matt Schlobohm and Cynthia Phinney, Maine AFL-CIO
Illinois: Theresa Yoon, Service Employees International Union Local 1
Los Angeles: Jennifer Kropke, International Brotherhood of Electrical Workers Local 11 / National Electrical Contractor Association
One year ago, 60 youth with the Sunrise Movement were arrested during a sit-in at House Speaker Nancy Pelosi's office. From that moment, their demand for a Green New Deal has electrified and challenged the climate and labor movements. It has become a prominent framework for climate action.  The GND calls for action at the scale of the crisis. It recognizes that transformative climate policy requires connecting to solutions to the income inequality crisis rather than offloading costs of climate action on regular people.  
Across the country, buoyed by a new generation of youth activism, labor, community and environmental justice coalitions are working on—and winning—transformative climate action at the local and state level.  Some directly borrow from the language of the Green New Deal, others move policies that connect climate solutions with income inequality solutions under different names. These local efforts across the country are not only crucial opportunities for experimentation but critical organizing spaces to build broader support for transformative climate action. 
Register or log into Zoom to watch Virtual Convergence 2 »
---
Future Virtual Convergences
Stay tuned in January 2020 for details about the upcoming Virtual Convergences:
January: Transit Equity Day
February: Climate Strikes
March: Just Transition