Letter from Joseph B. Uehlein
Founding President of the Labor Network for Sustainability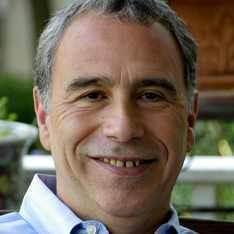 In 2005, after 35 years in the labor movement I left my position as Secretary-Treasurer of the AFL-CIO's Industrial Division. I grew up in the labor movement and served in various positions from rank and file union member to shop steward to organizer. But my experience as an AFL-CIO representative to the United Nations Climate Commission led me on a new mission. I learned that we were losing precious time to address global warming and that the labor movement needed to be a central player in building a sustainable future for the planet and its people. But I also realized that the labor movement wasn't ready at that time to take up this challenge.
So, I took the risk, left my job, and set out on a labor, climate and sustainability path…
My first task was to meet, one-on-one, with 22 national and international union presidents. Every president had heard about global warming and climate change, yet not one felt their union should be active on the issue. The president of the International Longshoremen's Union started our conversation by telling me that his union did not work with environmental organizations. But when I asked "what would a six-inch rise in sea level do to your jobs right here in New York and New Jersey?" he thought about it and said, "Yes, that could be a problem." That led to a 45-minute conversation at the end of which he agreed to do a study on the impact of climate change on port jobs.
This conversation also gave birth to a refrain that I've repeated many times since: "Climate change is the real job killer, not the answers to climate change."
Shortly afterwards, I along with a few of my colleagues formed the Labor Network for Sustainability as a network of activists and leaders from the labor and environmental movements. We were founded on the principle that we would solve income inequality and climate change with the same set of policies, and we committed to keep climate science front and center in our work every day. We would work with grassroots and national leadership and be guided by a simple mission statement: Making a Living on a Living Planet. 
As you'll see in our annual report, I've met many fellow travelers on the trail I set out on 15 years ago, and we're growing bigger and stronger every day. I hope you'll join us on this important journey as well…
In Solidarity,
Joe
Letter from Michael Leon Guerrero
Executive Director of the Labor Network for Sustainability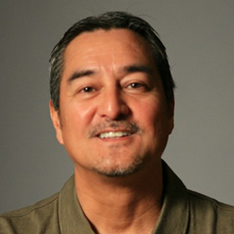 At the time of this writing the Coronavirus outbreak has completely disrupted the lives of the vast majority of people on earth. 2019 seems like a lifetime ago, so we may forget that as the pandemic began to rage through our communities, unprecedented wildfires were still scorching Australia, killing dozens of people and roughly 1 billion animals and destroying more than 72,000 square miles of earth. The United States also experienced devastating climate disasters – 14 of which caused more than $1 billion in damage. 
2019 also saw a new generation of young people rising up to take their future into their own hands. In just over one year, a sit-in by the Sunrise Movement and Congresswoman Alexandria Ocasio Cortez at Speaker of the House Nancy Pelosi's office exploded into a national movement for a Green New Deal. Indigenous and environmental justice resistance, often spear-headed by young indigenous and people of color leaders – stopped or caused costly delays to pipelines, fracking wells, liquid natural gas facilities, coal export terminals and other fossil fuel infrastructure. Youth leader Greta Thunberg called for youth climate strikes that catalyzed a powerful international social force to demand climate action. 
The youth movement stirred the labor movement into dialogue, debate and action. Some criticized the Green New Deal as unrealistic. Others embraced it as a pathway to build power for workers and communities while protecting our planet. Unions locally and nationally rallied in support of the youth climate strikes.
LNS rode this wave of youthful energy in 2019, making the GND a central theme of our third national Labor Convergence on Climate, organizing national support for the youth climate strikes, continuing to build a powerful grassroots network for transit equity and assuring that Just Transition and the rights of workers were core features of the GND and other climate policy. Many of you contributed to our efforts to build a powerful labor-climate movement in the U.S. We look forward to continuing this important work with you in 2020 and beyond.
In solidarity,
MLG
Harriet Applegate
Dr. Elaine Bernard
Maria Castaneda
Edgar Franks
Sarita Gupta
John Harrity
Lisa Hoyos
Jeff Johnson
Jennifer Krill
Carla Lipsig-Mummé
Bob Massie
Melvin Montford
Ananda Lee Tan
Cynthia Phinney
Joseph B. Uehlein
Joseph B. Uehlein
Michael Leon Guerrero
Elizabeth Bunn
Lauren Burke
Mike Cavanaugh
Joshua D. Dedmond
Veronica Wilson
Margaret Chambers
Carlena Ebben Eaton
Becky Glass
Judy Asman
Leo Blain
Jeremy Brecher
Mission
The mission of the Labor Network for Sustainability (LNS) is to engage workers and communities in building a transition to a society that is ecologically sustainable and economically just. We work to foster deep relationships that help the labor movement engage in the climate movement and the climate movement understand the economics of climate change and the importance of organized labor as a key partner in confronting the climate crisis.
Goals
Support the labor movement to become a leading force for a just transition to a regenerative economy, by building and advancing a climate action program of its own.
Assist environmentalists and other climate leaders in understanding labor's importance to the success of the climate movement, restoring democracy, and addressing inequality, and
Forge deep relationships between the labor and climate movements to confront the challenges of the climate crisis together.
SUPPORTERS APPRECIATION
We extend our heartfelt thanks to all who participated in this work. In particular, we would like to express our gratitude to the following foundations and all of our other supporters. The work of the Labor Network for Sustainability would not be possible without you.
11th Hour Project of the Schmidt Family Foundation
Chorus Foundation
Common Counsel Foundation
Energy Foundation
Foundation for the Carolinas
Just Transition Fund of Rockefeller Family Fund
Mertz Gilmore Foundation
NC League of Conservation Voters Foundation
Roddenberry Foundation
Scherman Foundation
Sierra Club Foundation
Sunrise Movement Education Fund
Town Creek Foundation
Wallace Global Foundation
11th Hour Project of the Schmidt Family Foundation
Chorus Foundation
Common Counsel Foundation
Energy Foundation
Foundation for the Carolinas
Just Transition Fund of Rockefeller Family Fund
Mertz Gilmore Foundation
NC League of Conservation Voters Foundation
Roddenberry Foundation
Scherman Foundation
Sierra Club Foundation
Sunrise Movement Education Fund
Town Creek Foundation
Wallace Global Foundation
Throughout 2019, creating a powerful base for the Green New Deal in organized labor was a central project of the Labor Network Sustainability. Some unions have condemned it as a threat to jobs. But others have enthusiastically embraced it as an essential protection against climate catastrophe; a powerful creator of good jobs; and a pathway to a more just and equal society. LNS has made the case for the GND as a program for labor through many publications, presentations, videos, workshops, and conferences on-line and around the country. Our 2019 National Labor Convergence on Climate  brought together 250 labor and grassroots leaders to support the Green New Deal — and to develop a labor-friendly version of its program. We supported a variety of national and local unions and labor councils to pass resolutions and organize support for the GND in their own constituencies. And we built bridges between labor supporters of the GND and the climate, environmental, and justice movements that have also been leading the charge for the GND.
Labor Convergences on Climate
LNS' Labor Convergences on Climate are creating a powerful voice within organized labor to advocate for good jobs through a just transition to a climate-safe, worker-friendly economy.
The Convergences support labor-climate advocates to organize locally and nationally in their own unions; educate labor's leadership and rank and file on the realities of climate change; transform the discourse and strengthen the climate policies of the labor movement and build cooperation among climate protection advocates and labor. 
The theme of LNS's third National Labor Convergence on Climate was "Strengthening Labor's Voice to Help Shape the Green New Deal." Leaders and activists from dozens of local and national unions and federations participated. Here's a summary.
LNS also held a series of regional convergences in the Northeast, Los Angeles, and the Bay Area. The Alameda Labor Council's Labor Convergence on Climate, for example, was sponsored by fifteen union locals, and brought together approximately 150 local labor leaders, members, and organizers. 
LNS also followed up the National Convergence with a series of monthly "virtual convergences" to assemble labor-climate leaders and activists on-line to learn about and discuss issues critical for the movement. One virtual convergence on "Labor Voices on the Green New Deal," for example, featured a panel discussion on lessons learned from state and local campaigns featuring trade unionists from Seattle, Maine, Illinois, and Los Angeles.
"We see the effects that climate change and injustice can have on the health of our communities. From elevated asthma rates to storms that can leave safety net healthcare institutions without the resources needed to care for some of our most vulnerable patients, this injustice poses real danger to working families. The Labor Network for Sustainability is an important vehicle for workers and unions to advocate for the kind of changes to our economy that will address the immediate and long term crisis of climate change in a way that leaves no worker behind."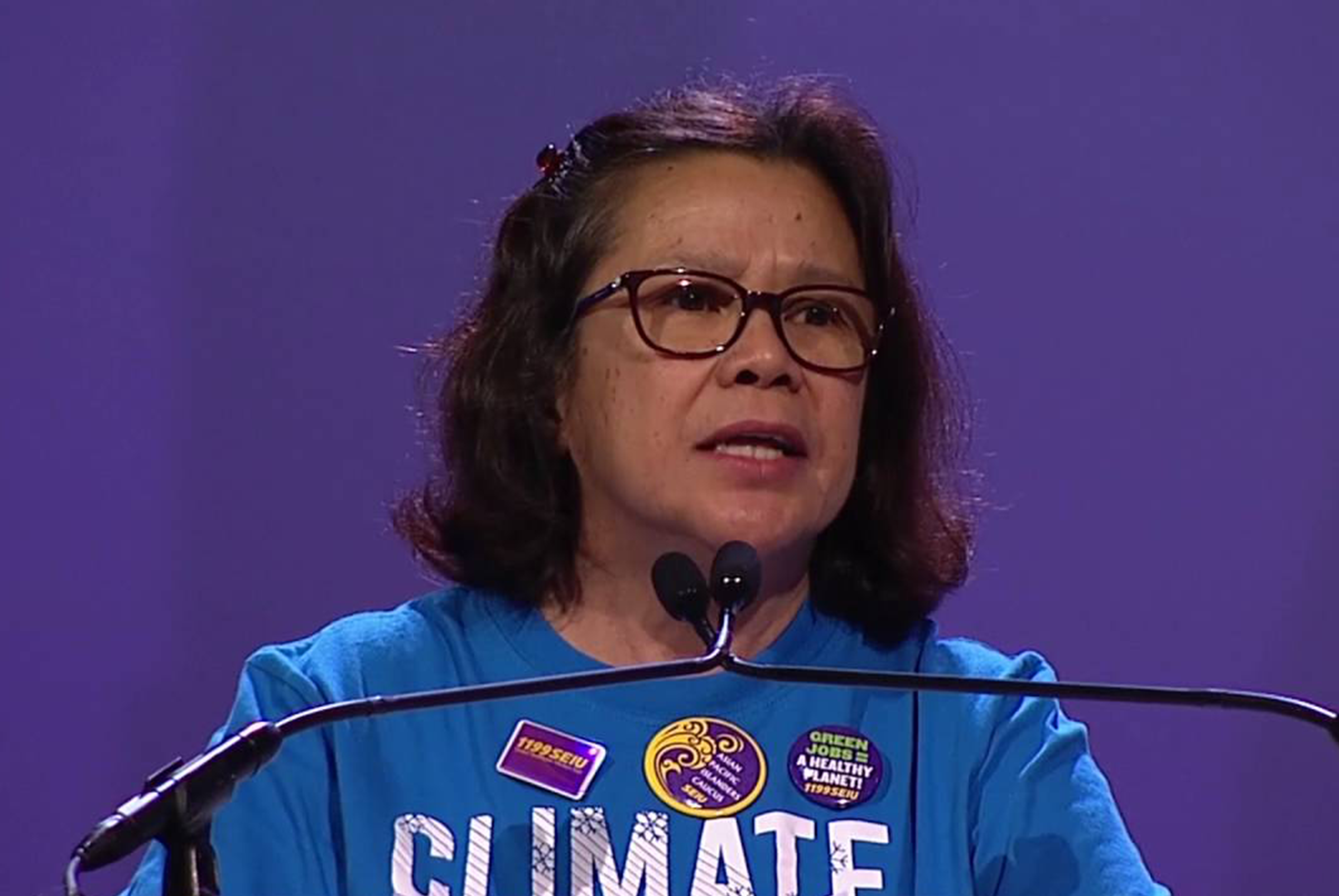 SEIU 1199 Sec. Treasurer Maria Castaneda addresses the 2016 SEIU national convention on the mounting risks of climate change. Photo Credit: Service Employees International Union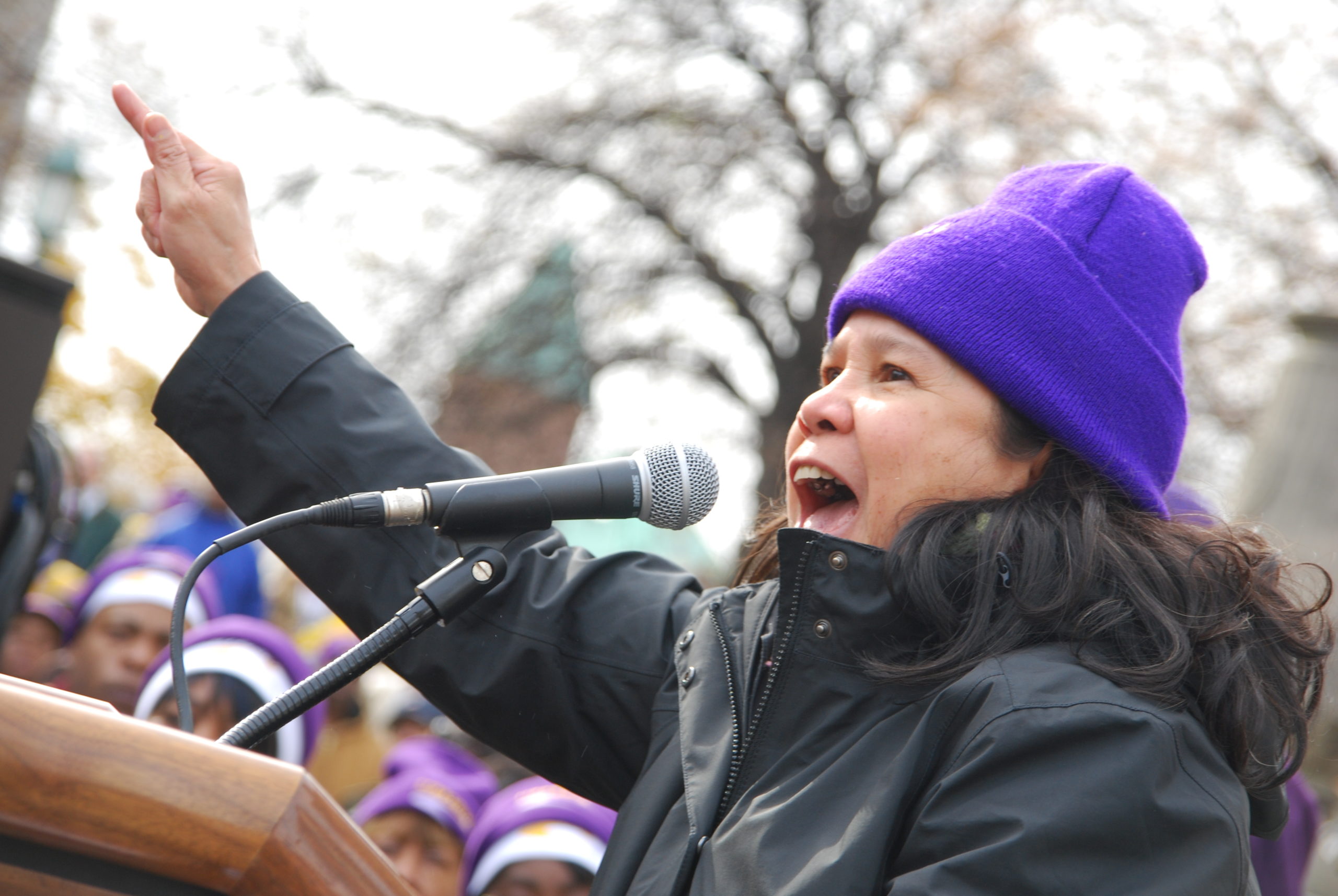 SEIU 1199 Sec. Treasurer Maria Castaneda addresses members in Albany. Photo Credit: Thomas Good, Source: Next Left Notes, November 12, 2009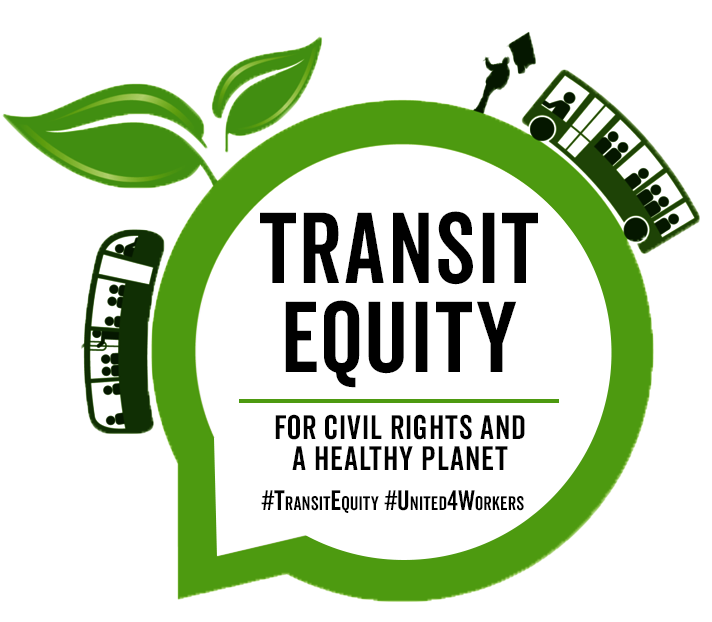 Image Credit: Taylor Mayes, Connecticut Roundtable on Climate and Jobs
Our Third Annual Transit Equity Day was our most successful ever! Organizations in over 50 cities participated demonstrating the broad appeal and potential of a national popular movement for transit equity.
Transit Equity Day (TED) was initiated as a partnership between LNS and the Amalgamated Transit Union (ATU) in 2018. It is held on February 4th, Rosa Parks' birthday, as a way to commemorate her contributions and others in taking action for social and transit justice. TED lifts up a national narrative about the importance of public transit to confront inequality and the climate crisis while creating good jobs. A main goal of this work is to support the efforts of many grassroots organizations working to support public transit in their communities like Pittsburghers for Public Transit, Wisconsin Green Muslims, Best Friends of Low Country Transit in Charleston, SC, Music City Riders in Nashville, TN, Motor City Riders in Detroit, MI, Clevelanders for Public Transit and OPAL for Environmental Justice in Portland, OR.
TED is now supported nationally by the Sierra Club, Greenpeace, 350.org, Oil Change International, Jobs to Move America, the NAACP and Institute for Policy Studies along with the Amalgamated Transit Union and Transport Workers Union of America.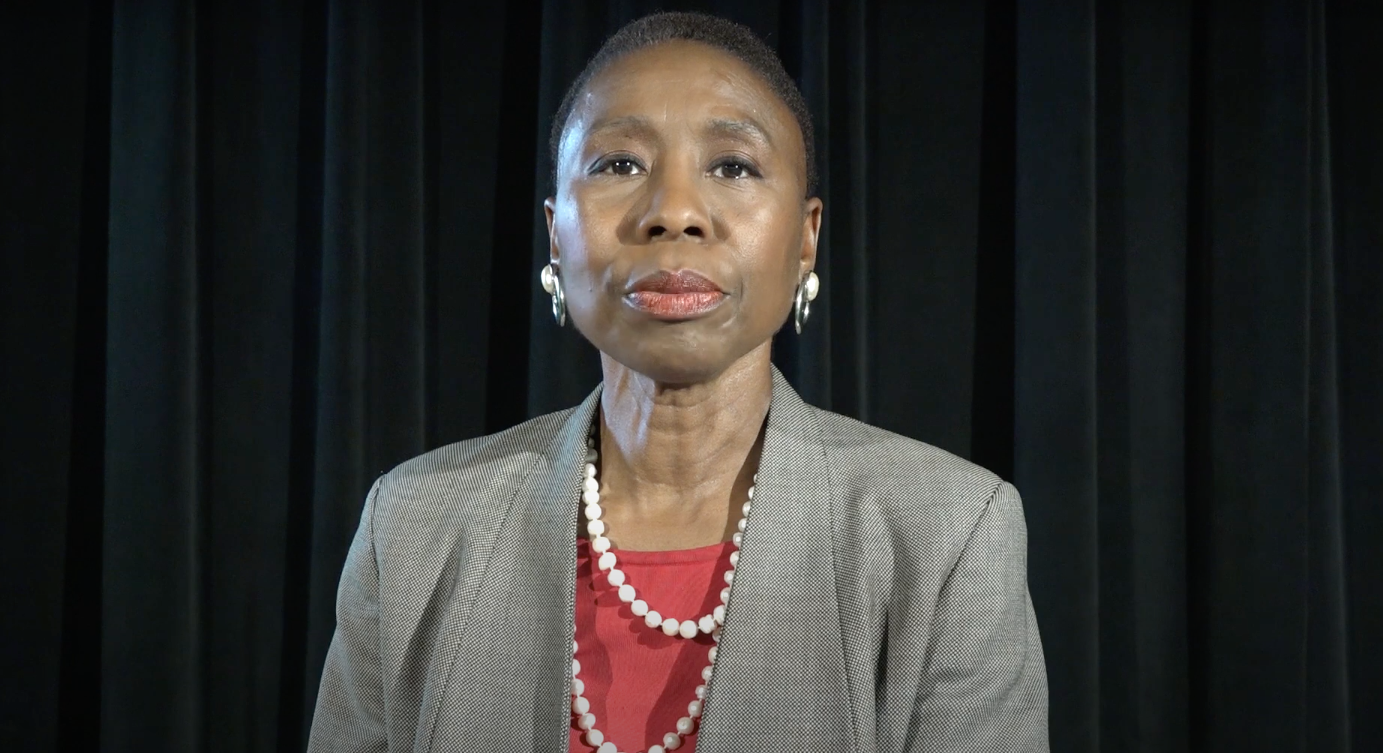 Transit Equity organizer Sherry B. Williams has helped LNS develop strategy and messaging around our Transit Equity initiative and transit equity day.  "Public transit is a lifeline."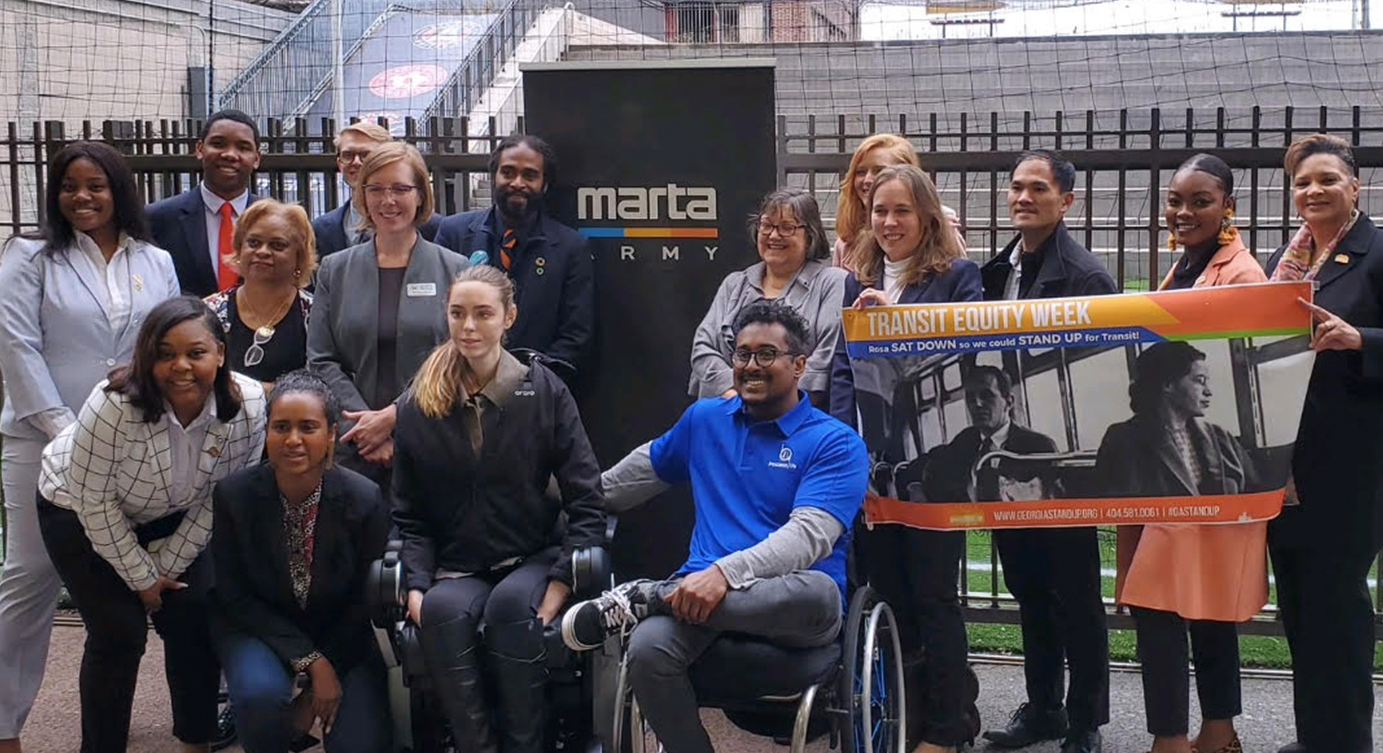 MARTA Army works to empower Atlanta-area residents to improve their transit ridership experience. They're pictured here rallying during the most recent Transit Equity Day.
Workers globally are facing an uncertain future. In addition to the growing economic crisis as a result of the Coronavirus, automation, the gig economy and shifts in the cost of energy are impacting the stability and economic security of workers and their communities. Ambitious policies and programs are needed to address global warming and the climate crisis. Millions of workers are therefore facing the possibility of losing good paying jobs in several sectors including fossil fuel extraction and processing, auto manufacturing and freight.
In 2019 LNS began laying the groundwork for the Just Transition Listening Project, set to launch on May 27, 2020. Over the summer and fall we will gather the stories of workers and community members they experience extreme changes in their local economy – the impact of plant closures, jobs lost to automation, company downsizing and market changes, industries impacted by climate change.
The Just Transition Listening Project will offer us important lessons, shared through the experience of workers and community members who have been through such transitions, are going through them now and who face them in the near future. We will learn what is in place and what is lacking in government, private sector and community support. We will learn how people adjusted or are adjusting to the changes in their life and work, aspirations for their community and the vision for their local and our global economy. At the end of the year we will issue a report with findings and recommendations for decision makers to inform development of effective just transition programs and policies.
Climate strikes & the young worker project
Young people globally are rising up to take their future into their own hands, leading climate action through mass mobilizations and demanding bold climate policies like the Green New Deal. Indigenous and environmental justice resistance, often spear-headed by young indigenous and people of color leaders, stopped or caused costly delays to fossil fuel infrastructure projects. Youth leader Greta Thunberg called for youth climate strikes that catalyzed a powerful international social force to demand climate action. The youth mobilizations also had repercussions in the labor movement. Inspired by their students taking action, teachers who were members of the American Federation of Teachers (AFT) and affiliates of the National Educators Association (NEA) urged their unions to support the climate strikers.
In September 2019, LNS partnered with 350.org to convene a Labor Table to support the youth climate strikes. With only one month to organize, we convened thirty-nine labor bodies that endorsed or participated in actions, including 5 national unions: AFT, SEIU, UNITE-HERE, Communication Workers of America (CWA), and United Electrical, Radio and Machine Workers of America (UE). The swift response of labor to this Call to Action demonstrated that there is an appetite for many in the labor movement to take climate action.
Realizing the enormous potential to help connect the dots between young workers building solidarity in the labor movement and their organizing for climate action, LNS hired a Youth Organizer, Joshua Dedmond, in December 2019. Joshua is reaching out to young workers, worker centers and labor constituency groups and building toward our first Youth Convergence on Climate in 2020.
"The YWP will provide a forum for workers to share information about the work their unions are doing around climate and just transition. It will be a space for sharing analysis, strategies and organizing tools. We feel that the input of young workers is a critical piece of the labor movement's relationship to climate justice and sustainability. Young workers often live and work in frontline communities that are impacted first and worst by climate change. Many are engaging with their peers in the climate movement and taking action in the climate strikes and other activities. They are also building power for social justice through their unions and other labor organizations which makes them a critical sector in advocating for both climate policy and workers' rights. With the rise and popularization of the concept of the Green New Deal and other climate and jobs policies, it grows increasingly important that young workers have a voice in defining the terms of climate policy."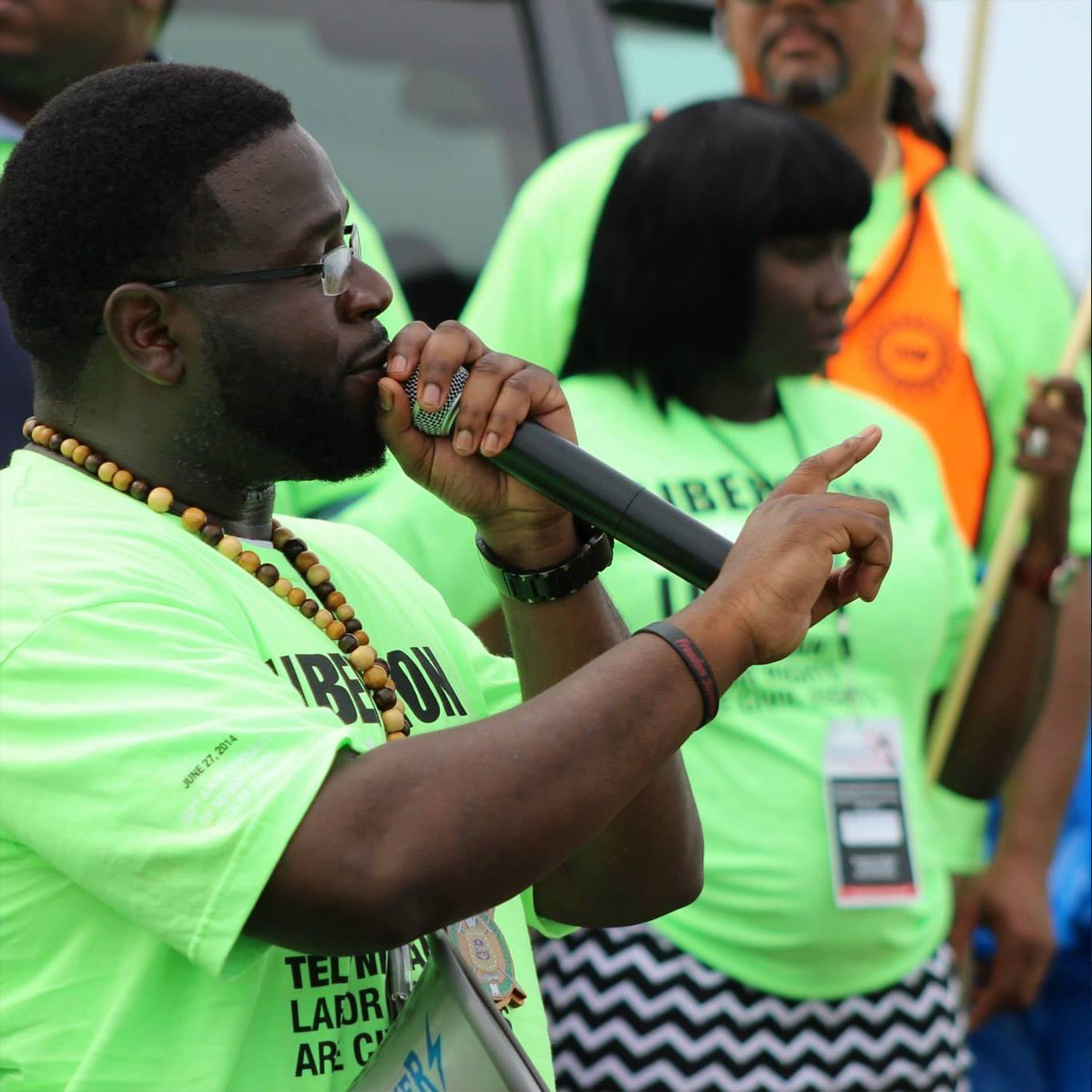 LNS Youth Organizer Joshua Dedmond during the 50th anniversary of Freedom Summer.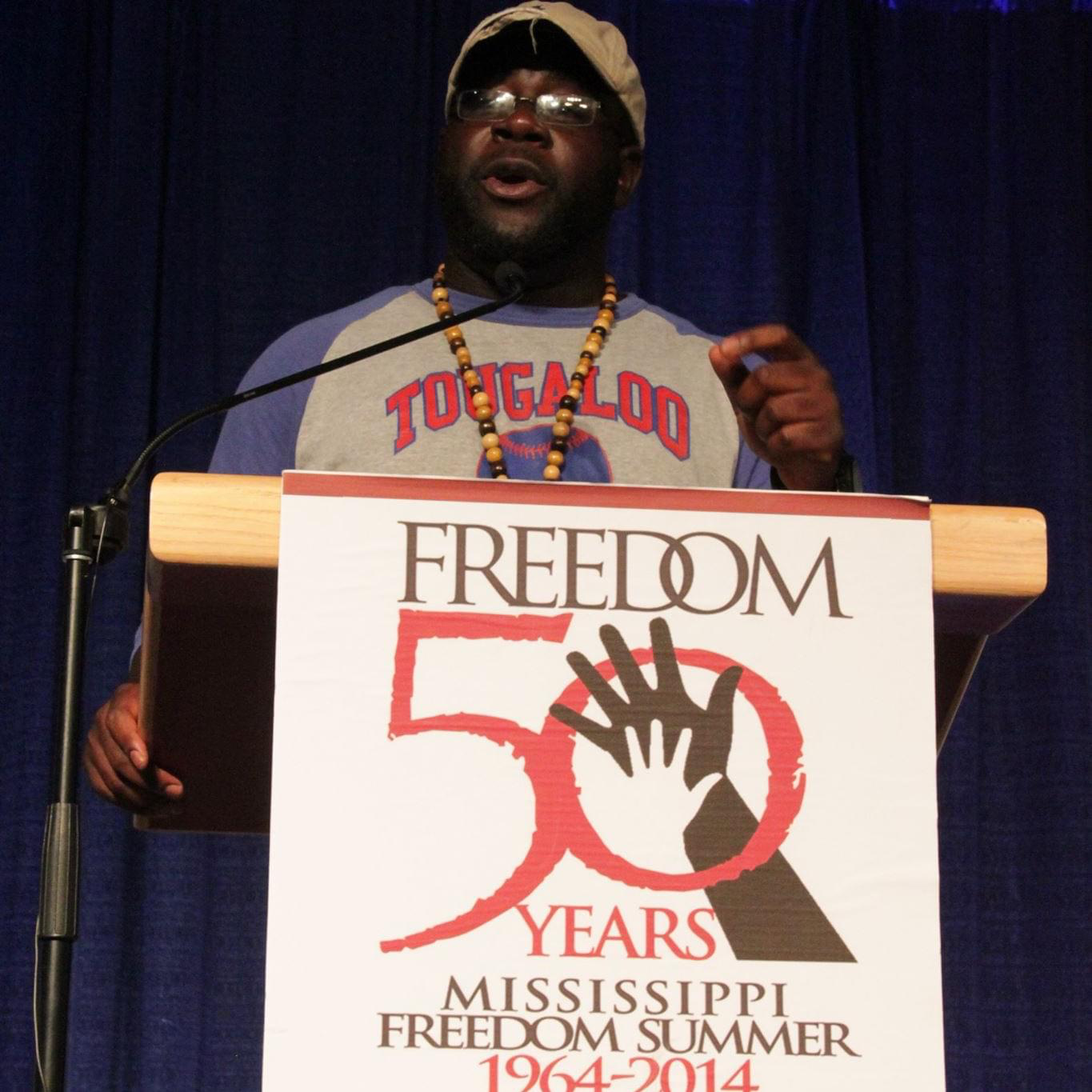 Joshua Dedmond speaks at a Nissan rally during the 50th anniversary of Freedom Summer.
Letter from Carlena Ebben Eaton
Development Director of the Labor Network for Sustainability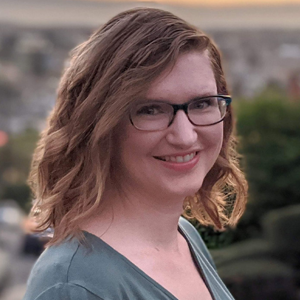 I joined the LNS team as Development Director in March 2020, so, perhaps like you, I learned about much of the work described in this annual report after the fact. What has quickly become clear to me is that the trust and relationships this team has built over the course of decades, along with the ambitious 2019 program described here, have provided a solid and absolutely critical foundation that make LNS uniquely well suited to take on the unprecedented challenges facing us in 2020 and beyond.
In early 2020, as the scope of the COVID-19 pandemic became clear, LNS and our partners quickly pivoted to address the crisis. Since then, the response from environmental, climate justice, and labor movement leaders has been truly inspiring. What has been especially significant is the participation of several unions that have historically not built strong relationships with climate activists. Equally remarkable has been the surge of support and expressions of solidarity by climate leaders to the plight of working people during this unprecedented moment of crisis. And, in all of the discussions, leaders have emphasized our common humanity, the urgent need to address the immediate harm to working people, as well as the long-term necessity of re-envisioning the economy to address the crises of climate disruption and economic inequality. 
It's worth noting that when the Green New Deal was first introduced in Congress in early 2019, it was called outside the realm of what was politically feasible – too expensive, too ambitious, an impossible dream. But early 2019 feels like a different world, an old version of normal that seems to have little bearing on where we find ourselves today. COVID-19 is an unprecedented challenge for working people, but is also a once-in-a-lifetime opportunity for us to collectively redefine what is possible and to demand an equitable recovery from the COVID crisis and a just transition to a climate safe, regenerative economy. 
Our team is finding new depth and urgency in our work as we strive to meet the challenges of both the coronavirus and climate crises. We hope that you'll join us; it's never been more important.
In solidarity,
Carly
| | | |
| --- | --- | --- |
| | 2018 | 2019 |
| Contributions and Grants | 718,091 | 549,753 |
| Program Service Revenue | 14,070 | 115,002 |
| Total Revenue | 732,161 | 664,755 |
| Total Expenses | 428,115 | 830,848 |
| Total Assets (Beginning of Year) | 434,031 | 264,047 |
| Total Liabilities (End of Year) | 11,738 | 7,847 |
| Net Assets (End of Year) | 422,293 | 256,200 |