Transit Equity Day is a collaborative effort of several organizations and unions to promote public transit as a civil right and a strategy to combat climate change.
We are choosing Rosa Parks' birthday because she is an iconic figure of the civil rights era who chose the tactic of refusing to give up her seat on the bus.[1] We want to make the connection to this act of resistance to highlight the rights of all people to high-quality public transportation powered by clean/renewable energy. This day of action will also help to enforce a broader strategy that promotes a "full spectrum" just transition from the fossil fuel economy (energy, energy efficiency, transportation, waste, agriculture…) to clean, renewable energy as part of confronting the climate crisis. Increasing, non-fossil fuel, public transportation is a foundation to achieving this transition.
A just transition requires that we uphold worker and civil rights. This means that everyone should have the right and access to free (or at least affordable) public transportation regardless of age, race, or class. It also includes supporting the rights of workers to organize in the sectors that will build, operate and maintain public transportation infrastructure, as well as provide the services.
We also want to promote the principle of public vs. private investment in public transportation – the need for public resources and infrastructure (public transportation, public regulation of our energy systems, a stronger public sector overall, etc.), to lead and administer the transition to fossil fuel free public transportation.
[1] Rosa Parks' Birthday is February 4 and falls on a Sunday. Because of this, we are choosing Monday, February 5 as the day of action.
Toolkit
This Organizing Toolkit will provide you with resources that will help you to organize your own activities on February 5, 2018 and ways to connect to the broader network of organizations that will be taking action.
Includes:
"What You Can Do"
Op-Ed Template
Draft Resolution
Graphics and Social Media
Informational Palm Card
Participating Locations
See What's Planned Near You
Atlanta – Georgia Stand Up working with JwJ, Sierra Club and others to kick off Black History Month with Transit Equity Week
Berkeley – Bay Area System Change Not Climate Change will be engaging with neighbors and shoppers about public transportation, public investment, and the connection of transit equity to civil rights and climate justice. There will also be street theater performed by Occupella.
Denver – United for a New Economy in conjunction with the Rocky Mountain Bus Riders Union is planning "Ride with Rosa" Day.
Jersey City – Jersey Renews is holding a rally at City Hall for Transit Equity and #electrifyNJ
Los Angeles – Labor Community Strategy Center. Join their work on the "No Cars in L.A. – No Police State in L.A." campaign started in 2014
Nashville – Amalgamated Transit Union Local 1235 and Music City Riders United will join public transit employees and riders across the country in a Transit Equity Day of action to demand fulfillment of Rosa Park's vision for transit, worker, and community justice at the Music City Central Downtown Bus Station.
New Haven and other CT cities – 350.org and ATU planning activities surrounding the State Transportation Fund (More details to come)
Orlando – Rethinking the City held a successful community forum on Tuesday Jan. 30th about what transit equity, community organizing and climate change mean for Orlando's future as an accessible, inclusive, healthy and sustainable city.
Pittsburgh – A radio program and Op-ed are planned as part of a communications program for February 5th (More details to come)
Portland – OPAL, 350pdx, Portland Forward, Portland Bus Lane Project are organizing rider outreach and an evening celebration
North Carolina – Leafleting in Durham and Greensboro from locals (More details to come)
Santa Fe – Work is being done by the Chainbreaker Collective on a City Council resolution to make February 5th officially Transit Equity Day (More details to come)
Tucson – Community gathering on Transit Equity at El Pueblo Activity Center and hear from bus riders, union bus drivers and clean fuel transit advocates.
Washington, DC – Press event in front of the Wilson Building with the Save Our System campaign
Get in Touch
For more information and ways to stay informed on the upcoming day of action contact
E: transitequityday@labor4sustainability.org
Or follow us on Facebook and Twitter (#transitequityday) for information on Transit Equity Day as well as other ways the Labor Movement is confronting climate change
Sponsor Organizations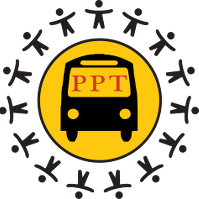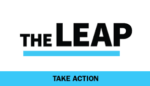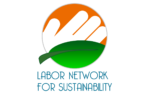 Endorsements